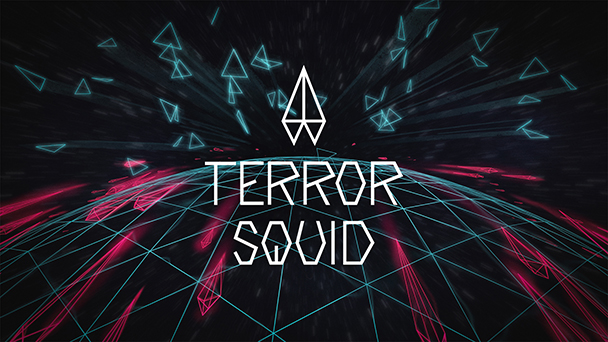 Terror Squid is an interesting concept but expect the enjoyment to be as fleeting as a plate of fresh calamari shared with several famished friends.
Terror Squid
Platform:
Switch, PC
Developer:
Apt Studios
Publisher:
Apt Studios
Release date:
October 15th, 2020
Price:
$9.99 via digital download
Availability:
Nintendo eShop
,
Steam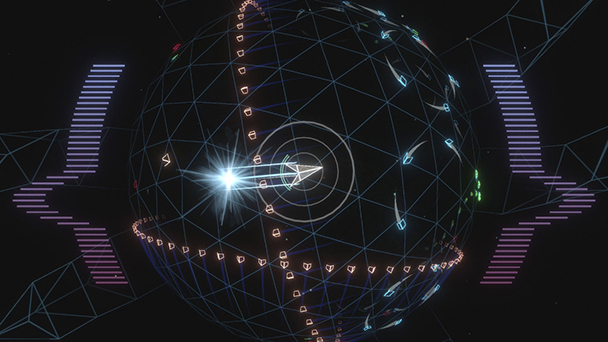 With a faux-vector graphics visual style reminiscent of Geometry Wars, Terror Squid makes a majestic first impression. Like Super Stardust HD, play takes place on a spherical object, that's small enough to orbit in about five seconds. But unlike Housemarque's magnum opus, there's no offensive weaponry at the ready. Instead, your ship emits projectiles from the tail end, which inevitably fill the orb's surface. While, developer Apt Studios never states it explicitly, in every game, you are responsible for your own death.
Yes, it's a rather grim premise only hinted at by a satirical splash-screen and subliminal messaging that flashes on-screen before your game ends. The later, you'll probably witness every minute or so at first, as Terror Squid doesn't provide any kind of tutorial. Along with self-culpability, Apt wants us to know, we're into this alone. The only way things could be darker is if Dan Wakefield's (Through the Woods, Bramble) bassy-heavy synth soundtrack was replaced with death metal.  But that might be too bleak.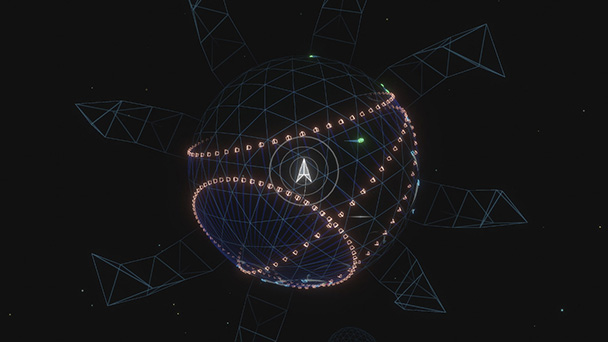 Stick with it, and you'll learn to survive using the two-button control scheme. One initiates a short dash, which offers a slim moment of invincibility. It last just long enough to cross a stream of projectiles. But don't use it carelessly, as it takes two seconds to recharge. Another setback is that is slows the fill speed of detonation gauge. Located on the periphery of the game's polygonal planet, when the meter maxes, it will turn red. That's your cue to let loose with an explosion that destroys any adjacent projectiles around your ship, often causing a chain reaction.
When you trigger a discharge, you'll advance to the next ritual, which is the game's nomenclature for stages. Across eight different rotating levels, projectile types will change, and you'll encounter larger bullets that make evasion increasingly difficult. While that would serve as a foundation for most game's, that's Terror Squid's entire experience, save for leaderboards and nine 'Sigils' which acknowledge in game feats.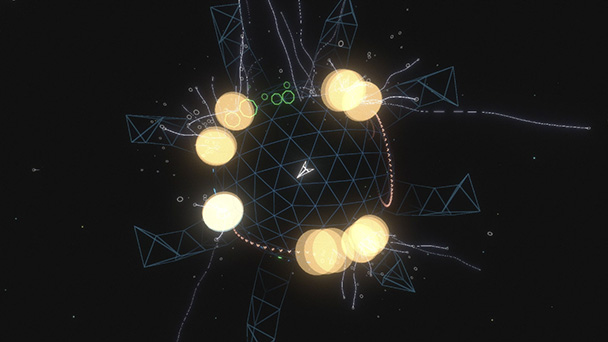 While minimalism is an oft-disregarded design philosophy in the medium, Terror Squid might take it a bit far, especially when the ten-dollar launch price is accounted for. Difficulty levels and variations would have been welcome and might have provided longevity for the title. The game ends when a single error in committed, which can lead to frustration when a small miscalculation concludes a playthrough in the first minute of play. Additionally, a scoring system based on the number of removed projectiles would have been worthwhile. As it stands, you're only rewarded with a word like "preposterous" or "hardcore" to describe the size of the explosion.
Terror Squid was played on Switch with review code provided by the publisher. 
Review Overview
Summary : Make no mistake, Terror Squid isn't a shoddy title. In both docked and handheld mode, the game runs fluidity and can be rather addictive in short bursts. But its solitary play mode feels like a missed opportunity, especially as the game's price point.