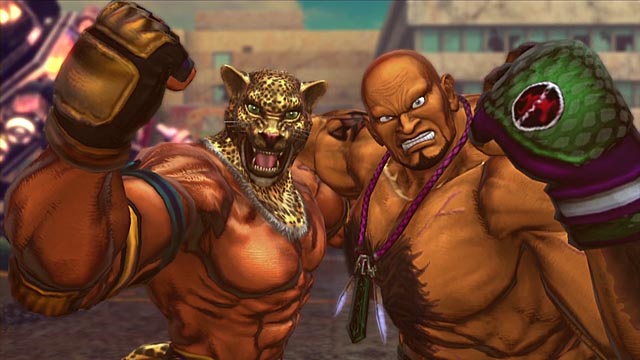 Although fighting game enthusiasts are known to be an outspoken crowd, Capcom's handling of paid supplemental content for Street Fighter X Tekken has proven to be remarkably contentious. When players discovered the publisher had placed a roster of twelve additional fighters on the game disk, an uproar ensued across message boards, leading to a number of players filing a complaint with the Better Business Bureau. Capcom responded that the decision was made to "save hard drive space" and to preserve continuity between online competitors who have the purchased the DLC and those who haven't. As an additional goodwill effort, the company announced that preliminary purchasers of Street Fighter X Tekken for the PS Vita will receive a free code for the ancillary characters as well as a bonus perk of additional extra costumes for the portable iteration.
Coinciding with the release the 1.06 patch for Street Fighter X Tekken which remedies a number of niggling imbalances- from nerfing dominating fighters such as Ryu, Ken, and Akuma, to tweaking the auto-throw and auto-block gems, Capcom has decided to release the character pack early. Available for the Xbox 360 and PS3 for twenty dollars, the DLC adds six fighters to both the Capcom and Namco camps, bringing the game's total roster to fifty characters. The Street Fighter team is augmented by franchise favorite Blanka, Final Fight's Cody and Guy, Third Strike's oft overlooked Dudley and Elena and Alpha's Sakura. Likewise, the Tekken line-up is bolstered by competitors throughout series history, with Jack-X, Lei Wulong, Bryan Fury, Christie Monteiro, Alisa Bosconovitch and Lars Alexandersson joining the fracas. With the content in place, Street Fighter X Tekken offers a pleasing, varied selection of pugilists.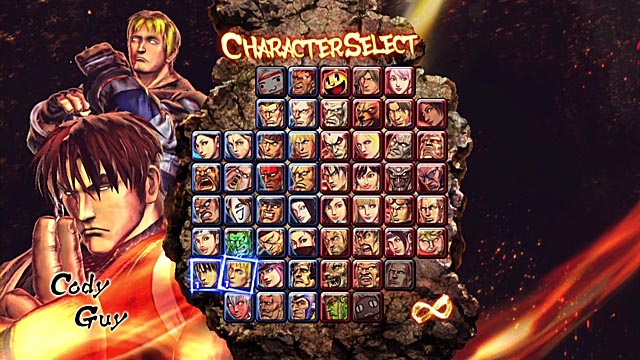 As expected, the Street Fighter characters blend in fairly seamlessly. Individually, each of Capcom's combatants offers a reasonable balance strengths and weaknesses, although Blanka's Rolling Attack (aka The Jungle Wheel) still seems a bit slow and opens up the attacker for reprisal. Alternatively, Tekken's team suffers from some balancing woes, with both powerhouses Bryan and Lei routinely wiping the floor with competitors. For newcomers looking for a fighter with some rudimentary hard hitting combos, Christie's lightning-fast leg sweeps offer a tempting entry point.
Beyond diversifying the game's roster of competitors and offering additional titles for players to unlock, the package also supplements Street Fighter X Tekken's arcade mode . Mirroring the whimsical tag-team storylines of the basic game, with the content in place, each new character is given their own cutscenes and concluding cinematic. From Blanka and Sukura's polar excursion to Christie and Lei's uneasy alliance, these micro-narratives offer an agreeable collection of incentives for SxT vets, even if the "let's find the Pandora box" impetus is stretched out even further.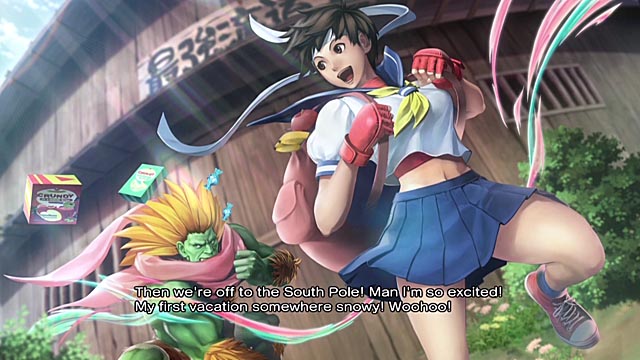 Asking players who ponied up a premium sum for Street Fighter X Tekken on launch day for an additional purchase might be deemed unreasonable. However, for fighting game fans who never purchased the title, the game and additional content can be purchased for about forty dollars, offering a compelling completion which should hold off fighting fanatics until the release of Tekken Tag Tournament 2 this September.