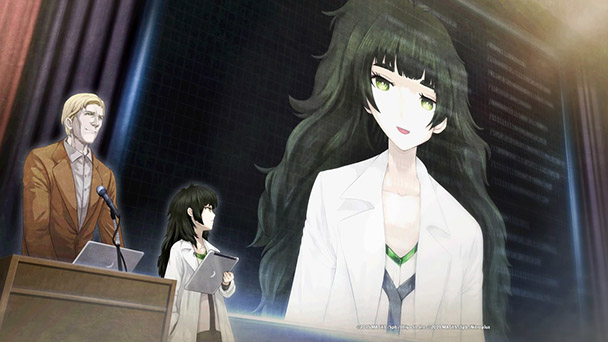 All too often, sequalization is motivated by money rather than any earnest attempt at artistic expression. Perhaps that's seems like an excessively cynical perspective, but I've seen far too many follow-ups that either offer only a modicum of innovation or even ones that bastardize the brilliance of the original work.
As such, a sequel to Steins;Gate might raise suspicion. The original release remains an exemplar in the visual novel medium, built around a brainy plot that seamlessly melded science, philosophy, with poignant human drama. Its cast, led by the self-proclaimed 'mad scientist' Rintarō Okabe demonstrated the intersectional potential of fiction, with characters initially conforming to, and subsequently challenging archetype. Just as adeptly, the representation of context was just as deft, revealing facets of Akihabara distinguishable to those who've spent protracted periods of time in Electric Town.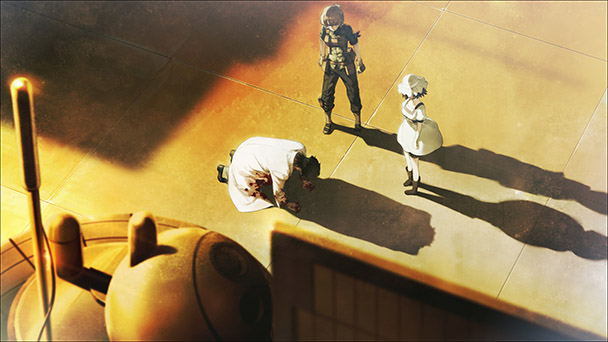 But Steins;Gate's narrative functioned as a complete and standalone experience, seemingly needing neither continuation nor any additional explanation. Seemingly, any extension of characters or events would dilute the impact of the property. And while designer Chiyomaru Shikura revisited the hard sciences, tacitly linking Chaos;Head, Robotics;Notes, Chaos;Child as well as the upcoming Robotics;Notes DaSH in a shared universe, Steins;Gate's ruminations on time travel and its repercussions marked the novel with distinction.
While the subtitle might seem to imply that this is a prequel, Steins;Gate 0 serves as an interquel of sorts. Rather than functioning as an extension of story, the plot takes place immediately before the original's 'true ending', which works quite well given its predecessor's traversal through time. As such it broadens the original game's expositional elements, fleshing out characters, and contributing a bit of gravitas to the events of Steins'Gate. But it's also a bit more chaotic, delivering a Rashomon-like approach as we players shift across the different characters, seeing events from a multitude of perspectives.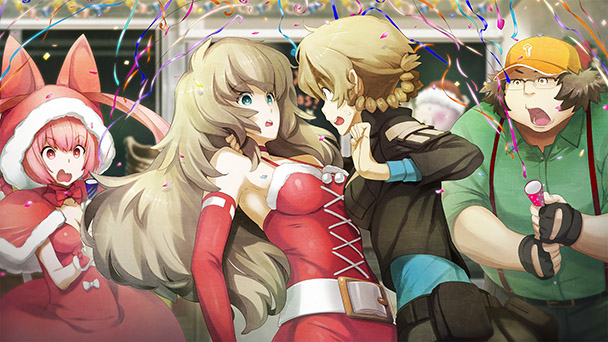 Commendably, the game attempts to acclimate readers who missed the incidents of Steins;Gate. Not only does a tip screen explain some of the science depicted in the game, categorizing elements as real or fictionalized, but there's also explanation for many of the cultural aspects, just in case you're not fluent in otaku culture or are a PC-building savant. Naturally, it can't cover the bulk of Steins;Gate, but if it's been a few years since you played the original game, it's a handy refresher.
But a purchase of Steins;Gate 0 should be accompanied by a warning. If you never played the original novel, many of the most salient parts of the storyline will be revealed, irreversibly spoiling major plot points. So, if you do pick up O, it's seriously advised to play thorough the original Steins;Gate. At the very least, I recommend that you watch the anime or read the manga. If you're a fan of captivatingly complicated stories that also explore the human condition, you won't want to bypass the material.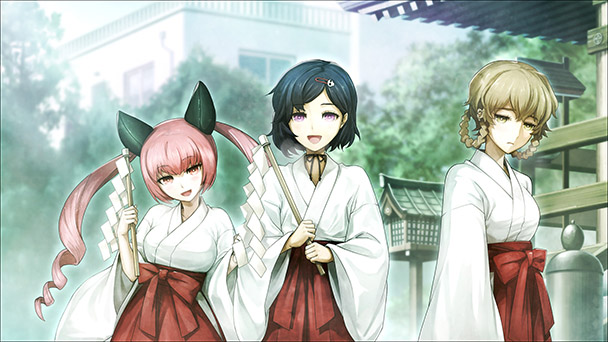 In the interest of not spoiling either game, I'll be deliberately ambiguous when discussing Steins;Gate 0's plotline. Interestingly, the novel starts with a tonal shift, with Rintarō Okabe undone by one of elements of the first game. He's seemingly suffering from post-traumatic stress disorder, with little interest in time travelling any more. And while there's some temporal exploration, the principal scientific phenomenon this time out is artificial intelligence. AI named Amadeus is built from the memories of a key character, and begins to develop memory, permitting Steins;Gate 0 to explore the same type of musings as Blade Runner. Like the film and the Phillip K. Dick novel it's based on, artificial beings are used as a tool to explore that happens when humans are given the god-like ability to create sentience and investigate if these beings can be considered alive.
Much like the original game, there are a handful of decisions across the fourteen chapters that bring about one of 0's five endings. In keeping with the intellectual spirit, the plotline offers an intriguing exemplar of the butterfly effect, demonstrating how the seemingly trivial responses on your in-game phone often give way to weighty consequences. Given the difficulty of predicating the consequences of your decisions, you'll want to save often, effectively creating your own group of timelines. It's a system that ubiquitous in the visual novel medium, but with Steins;Gate, the process of saving and returning to events fits within the fiction.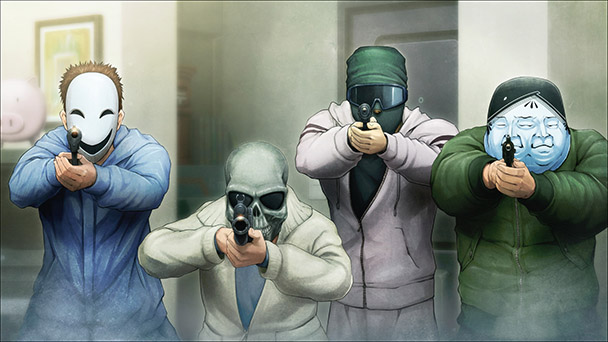 Pleasingly, Ryohei "huke" Fuke returns, bestowing Steins;Gate 0 with his signature aesthetic. I've always been an admirer of his work, which adds a small bit of impressionism, resisting the excessively clean style that's come to be the norm in contemporary art. Given his involvement in properties like the Metal Gear Solid series and Black★Rock Shooter, his style conveys psychology, exhibiting outward beauty as odds with exaugurated features or secreted details. He's an essential part of Steins;Gate's success and across 0, offers insight into the character's emotional states.
Hard science is often thought of as detached from human emotion. But Stein;Gate triumphed by bridging the two, discovering a way to talk about complex phenomena and ethical implications while never loosing track of the social connections that propel these ideas. And while the visual novel didn't seem to need extension, Steins;Gate 0 upends assumption, finding a way to tell a multifaceted story in the middle of things.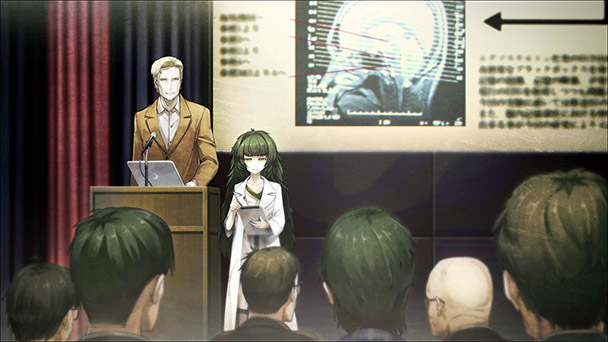 Steins;Gate 0 was played on PC with review code provided by the publisher.
Steins;Gate 0


Platform: 
PC, previously on PS4

Developer:
Mages, 5 pb.

Publisher:
 Spike Chunsoft Inc

Release date:
May 8th, 2018

Price: 
$34.99 via
Steam
Language(s):
Japanese voice, English text
Review Overview
Summary : In most mediums, the interquel almost always feels forced, forcing the writers to ret-con in events that threaten to undermine the original work. Steins;Gate 0 is the rare exception, functioning like fractal geometry, and upon introspection, exhibits the qualities of its predecessor, while avoiding being an apparent copy.