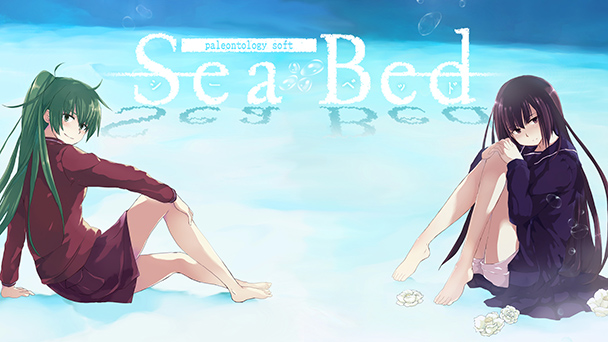 Despite a pace that periodically plods along, SeaBed's multiple perspectives and explorations of relational complexities delivers distinction.

SeaBed

Platform:

Switch, previously on PC


Developer:

Paleontology


Publisher:

Fruitbat Factory


Release date:

March 19th, 2020


Digital availability:

$19.99 via Nintendo

eShop
It's always refreshing when an upstart defies the rules of convention. And that's exactly the case for Japanese doujin circle, paleontology. With the release of SeaBed, Switch owners receive a proficient port of the group's inaugural (and solitary) title. Typically, visual novels follow a conventional framework, with conversations carried out through character portraits.
But SeaBed's literary ambitions are revealed by an abandonment of a traditional textbox. Here, thoughts and conversations fill the screen like a page of a physical book, with any background images dimming to enhance readability. You'll forgo the characteristic 'bust up', meaning that facial expressions are constrained to a handful of emotions for the hand drawn CGs. While there's a sign to indicate the name of the correct speaker, the approach allows for the reading of paragraph-like passages, lessening the need to review the conversation log.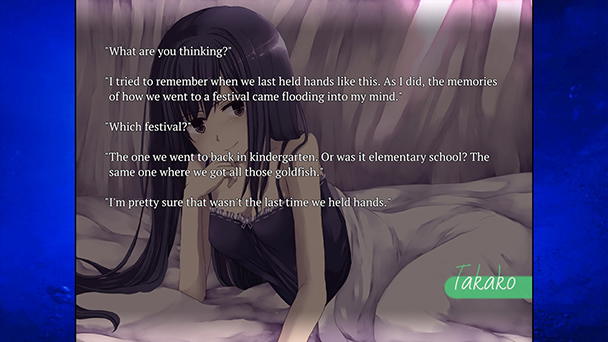 A Story Told from Three Perspectives
But that's hardly the only element that makes SeaBed feel distinctive. The story uses a Rashomon-like device to depict subjective points-of-view from a trio of characters. Mizuno Sachiko is a twenty-eight-year-old, who is hardworking and mature. She's bookish and responsible, qualities that make her an ideal confidant. Conversely, Takako is more spirited and impulsive, her actions conveying a child-like optimism and enthusiasm. As a couple, they complement each other. Sachiko has talent and determination, but it wasn't until Takako's urging that she open her own design company. What's especially interesting about SeaBed is the insight into relational nuance. Takako is the one who makes decisions for the couple, and there's indications of her mild resentment from her partner.
Finally, there's Narasaki Hibiki, who is a psychiatrist and dedicated researcher at the nearby Narasaki Mental Clinic. Straddling between her scientific training and a belief in fate, she's an interesting character. As Sachiko's childhood classmate, she feels compelling with helping understand her acquaintance's occasional hallucinations. But she isn't the only one with a mental complication. Takako suffers from developmental amnesia, which inhibits the nearly life-long memories cultivated with Sachiko.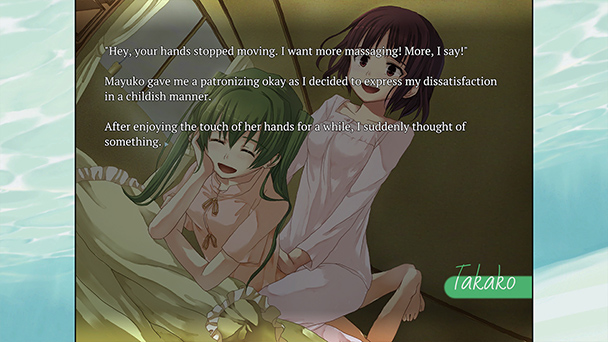 Love, Loss, and the Unreliable Narrator
Unsurprisingly, SeaBed perspective shifts will sporadically have you wondering about the reliability of its narrators. This technique adds a sense of mystery to the game, as SeaBed doesn't contain the typical type of conflict found in most visual novels. Flashbacks detail Sachiko and Takako's first meeting, their grade school years together, traveling, and working together. But later, we find the two lovers torn apart, with each struggling to understand the impetus behind the split. Eventually, reader receive an explanation that ties together the novel's narrative strands, but SeaBed favors the journey rather than the destination.
But that's not to say the game's roughly twenty-hour linear trek will be for everybody. Seemingly inconsequential anecdotes are frequent. While they divulge qualities of the couple's relationship and often foreshadow events, insights done often come until much later in the plotline. Pacing might be an issue for some, with SeaBed occasionally exploring situations at a plodding pace. Remarkably, the novel's 'Tips' doesn't offer the traditional addendums common to the medium. Instead expect confusion to stem from these additional scenarios, as you strain to understand how they fit into the larger narrative. That's not a bad thing per se, but will require some cognitive exertion.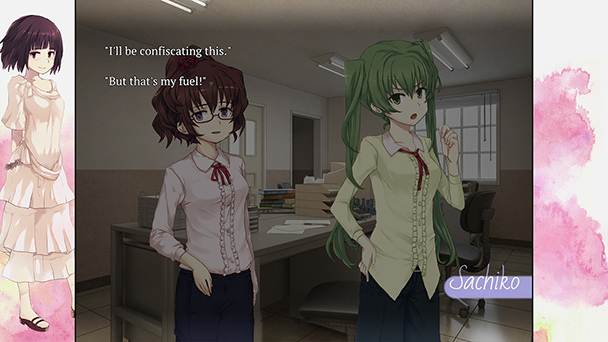 Minimalistic Visuals but Evocative Sounds
SeaBed employs filtered photos as backdrops to illustrate settings; giving the novel a simplistic look. However, when characters are depicted, we're treated to manga-style artwork drawn with muted hues, which feel fitting for a game where memory and perception is often suspect. Sonically, SeaBed fares better with plaintive piano-driven melodies that are poised to highlight emotions. Notably, the novel regularly uses sound effects as part of its storytelling, so you'll probably want to read with a headset on.
Given the game's promotional art, SeaBed might be mistaken for a whimsical yuri romance. While there are moments of amusement, the novel is far more contemplative than you might expect. Be aware that the narrative is a slow burn and its protracted pace and devotion to little details might not sit well with readers without patience. Those with a taste for more meditative journeys are SeaBed's principle audience.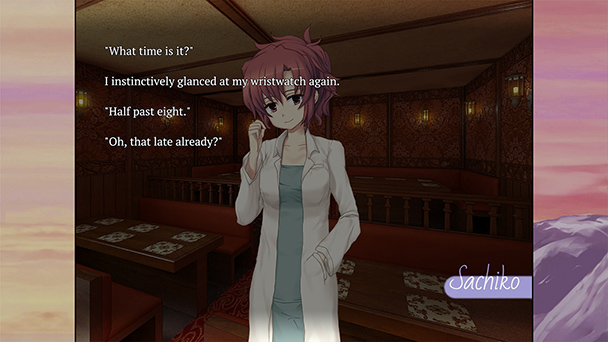 SeaBed was played on the Switch with review code provided by the publisher.
Review Overview
Summary : Hardly the breezy yuri romp hinted at by promotional images, SeaBed is a rather serious rumination of life, love, and memory. Its verbosity isn't for everyone but if you looking for a catalyst for introspection, seek out SeaBed.