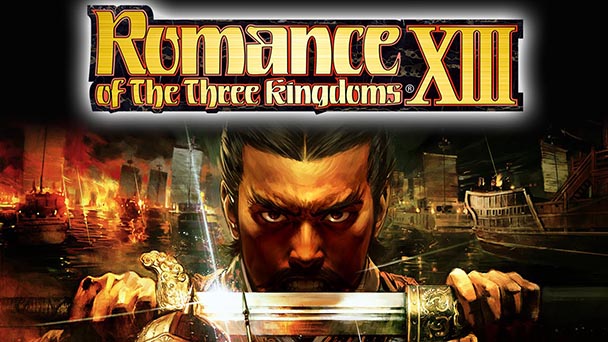 For the media savvy, there's a strong chance of familiarity with Luo Guanzhong's fourteenth-century historical novel, Romance of the Three Kingdoms. Thanks to Koei-Tecmo's prolific Dynasty Warriors franchise, John Woo's 2008 film, Red Cliff, and the anime, Koutetsu Sangokushi, the legendary tale of the fragmentation and reunification of post-Han China has been retold countless times. Considering the intricate tapestry of lords and their retainers, accounts of allegiance, betrayal, and the occasional seduction, it's little wonder that the source material has spurred countless retellings.
One of the most intricate of those interpretations has been Koei's own grand-strategy series, Romance of the Three Kingdoms. With iterations dating back to the late 1980s, the interactive adaptation focused less on fighting, and more on elements like economic management, diplomacy, and covert actions like bribery and spying, divorcing the franchise from most historical simulations. While Romance enjoyed a steady succession of sequels in Japan, things have been a bit different in the West, with 2012's Romance of the Three Kingdoms 12 failing to receive a stateside localization. Given the presumed success of Nobunaga's Ambition: Sphere of Influence here, Xbox One owners are now privy to the latest adaptation of feudal ambition and antagonism, following last July's PlayStation 4 and PC release.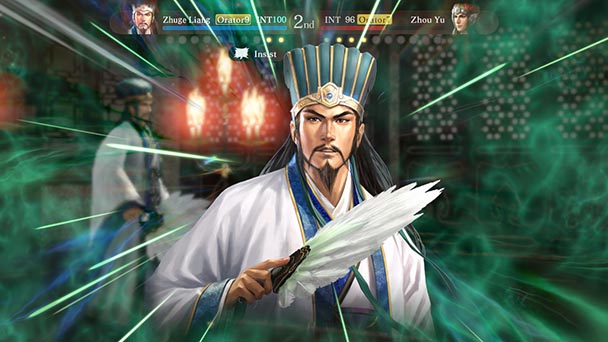 Given the degree of intricacy and how players decisions might not elicit immediate responses, Romance has always had a precipitous learning curve. Deftly, Romance of the Three Kingdoms XIII suggests players start with Hero Mode, a component that blends instruction with multi-perspective plotline. While the component could have easily been a tedious trek, an emphasis on creating an interesting reiteration on key Romance events is evident from the moment Liu Bei, Guan Yu and Zhang Fei forge a fraternity at the Peach Garden. For veterans, the retelling is poised to elicit enjoyment. For newcomers, Hero Mode familiarizes players will most of the essential elements, while providing an indispensable context.
Finish the tutorial, and you'll have the knowledge to progress through Romance's main campaign. But it's likely that unification and success won't be realized through quite a few playthroughs. Much of the challenge stems from Romance's core dilemma, where a trio of factions are locked into a Mexican standoff of geopolitical proportions. Once one of the groups commits to combat, that gives the unengaged domain a distinct advantage. As such, confrontation plays a secondary role, with the improvement of your lands, training of armies, and cultivation of consortium becoming your primary concerns. Another issue the gulf between guided instruction and the autonomy of the full game. While comprehending a succession of mechanics is straight-forward, once players are confronted with a myriad of moving parts, progress can seem daunting.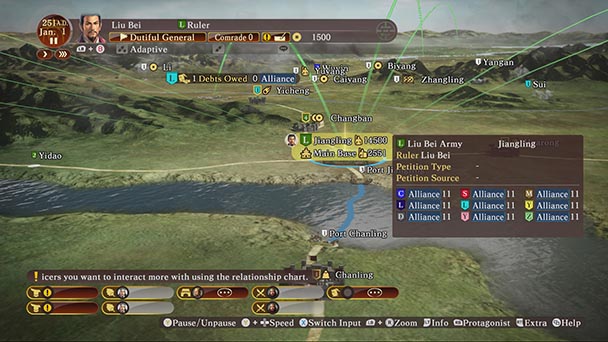 Regardless of which of the five scenarios you choose, one of the rudiments of success is courting diplomatic relations. Directly, banquets and gifts can be used to signal goodwill, while missions allow you to build rapport- potentially opening introductions to a comrade's circle of acquaintances. Pleasingly, Romance offers a graphical representation of your bonds, revealing the closeness of any officer's acquaintances. For those who favor more clandestine methods, Romance offers the opportunity to scour a city for potential officerial candidates, reduce their level of loyalty, and even furtively recruit officers. Just don't expect your fellow generals to be happy about your surreptitious headhunting. Yes, another technique is to win favor by honoring requests for gold or supplies, incurring a personal debt with another ruler. Social inequity can also be used in negotiation, making it an influential factor when plotting your ambitions.
Likewise, city management will steal a substantial portion of your time, tasking players with managing everything from fealty, revenue, commerce, and technology. Council sessions are where the bulk of planning occurs, with proposals able to execute assignments like forming an alliance, strengthening a domestic force, or initiate an assault on another city.  Since micromanagement might slow Romance to a crawl, officer autonomy is instrumental in allowing players to focus on the larger duties of leadership. Rival officers might even engage in duels or debates, although the latter is a bit too ambiguous, failing to articulate the actual retorts used during oration.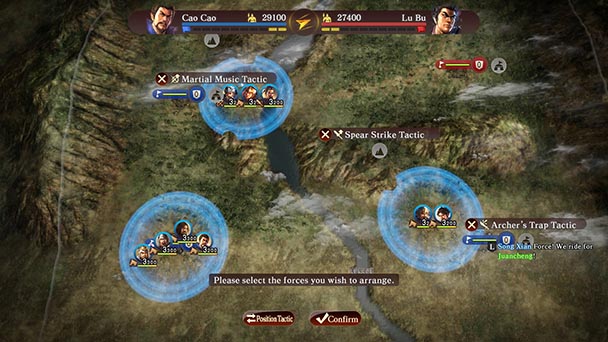 Inevitably, strife will arise, pushing players toward a real-time strategy mechanic, irrespective if the battle is at land or sea. With the level of control in battle determined by the main character's participation, combat involves troop basic unit commands as well as a triangle of troop affinities. Beyond the relationships between spear, bow, and horse units, the activation of devastating leader abilities, there's also a bit of tactical nuance when multiple units converge on opponents. Unfortunately, the game's AI can all too easily be exploited, by using a pintsize regiment to draw out enormous armies. Another letdown is the absence of the ensnarements and construction of fighting tools found in previous iterations of Romance.
Yet another ingredient destined to produce battle fatigue is the game's perspective on combat. When your zoomed out, adjacent enemy and ally icons tend to shuffle about. Zoom in with an overly sensitive command and you'll witness a rather unsightly representation of military members and milieus. Moving from city to city also looks disappointing, due to bland environmental textures and a choppy framerate. But Three Kingdoms XIII isn't a complete aesthetic setback. Character portraits are exceptionally well done, CGs are occasionally gorgeous, and the opening cinematic could be a trailer for a Summer blockbuster. Musically, the title frequently excels, with lush Eastern harmonies serenading the acting sovereign. For some, hearing Chinese characters speak Japanese might create a bit of dissonance.
The
Fame and Strategy Expansion Pack
Traditionally, Koei's grand-strategy franchise hasn't made its way onto Microsoft's consoles. With the release of the Romance of the Three Kingdoms XIII and the Fame and Strategy Expansion Pack, the publisher is extending Xbox One owners a seventy-dollar bundle that's complemented by an assortment of free downloadable content. So what exactly is included in the main supplement?
As the moniker suggests, the expansion contributes a new Fame System, which can pay out dividends to Romance's characters. Completing specific tasks that range from peace agreements to military successes gives bonuses that can assist in your ambitions toward unification. Another part of the system imparts esteemed titles for your character. Pleasingly, there aren't just honorary, factoring into your prestige level, and unlocking new actions and options. Additional strategy arrives in the form of War Councils, which are held before battles, giving players a deeper level of tactical planning. Now, you will have direct control over General assignment. Finally, the expansion's event editor will let gamers craft their own storylines. With control over character, events, outcomes, and their placement within the second-century context, players have the tools to create a near-endless supply of 'what-if' scenarios.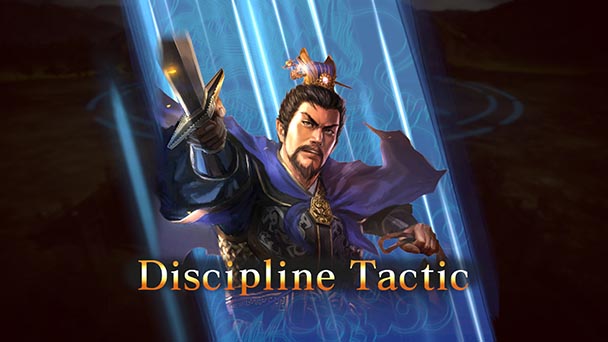 Romance of the Three Kingdoms XIII is an intricate, involved system where a myriad of minute decisions has the potential to lead to an astonishingly implausible outcome. It's a heady, deliberate game that probably won't appeal to most players, but for those seeking a complex and emergent play experience will easily workweeks toward the goal on unification.
Romance of the Three Kingdoms XIII was played on the
Xbox One with review code provided by the publisher.
Romance of the Three Kingdoms XIII
Platform: Xbox One, previously on PlayStation 4, PC
Developer: Koei
Publisher: Koei Tecmo
Release date: April 25th, 2017
Price: $69.99 via XGS for Romance of the Three Kingdoms XIII+Fame and Strategy Expansion Pack
Language(s): Japanese voice, English text
Review Overview
Summary : This Romance of the Three Kingdoms bundle might seem pricey, but there's a plethora of content that help make your ambitions for unification that much more enjoyable.