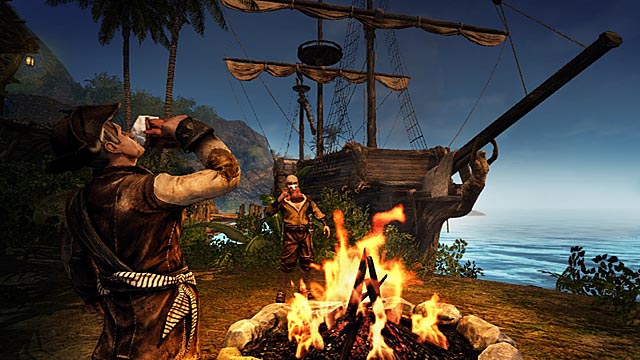 Arrr Matey, if you love pirates, or maybe just feel like some tasty swearing as a side dish to your gaming, you must check out Risen 2: Dark Waters. Coming from the diminutive studio of Piranha Bytes, this game feels like a big publisher title. The game is clever in its design, solid in its engineering, and delightful in its articulation of pirate lore. This swashbuckling adventure utilizes all the standard elements of RPGs and expounds upon them in spades, allowing players to feel immersed in the life of a pirate while they play what has increasingly become a rarity in the gaming world: an RPG that is actually about role playing!
The release of Skyrim set a new bar for the RPG world, compelling developers to step up their game. Risen 2 meets that bar by taking the best from other titles in the genre and adding its own unique content. It incorporates the successful exploratory strategies of Bethesda games like Fallout and Skyrim. It follows Bioware's lead in providing multiple dialogue options that have a meaningful impact on quest and storyline progression. And it does everything Fable wanted to but didn't– rather than holding your hand and telling you where to go and what to do, the game gives you the freedom to explore and makes you pay attention to your own quests and needs and statistics.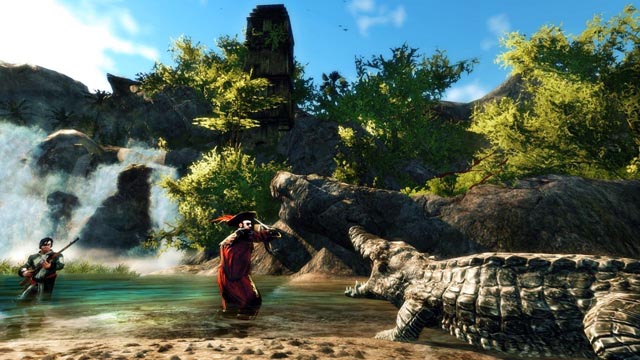 One of the most impressive things is how immersive the player's pirate experience is. This is where the uniqueness of Risen 2 shines through. This isn't a standard RPG dressed in pirate clothing; Risen 2 is fully steeped in pirate tradition and personality. NPCs make fun of you if you don't drink enough. They also swear as much as they say anything at all.  The boundaries of acceptable behavior are understandably blurred because—well, you're a bloody pirate. And even the side mini-games such as drinking contests have a mode unlike any other game I've played.
So, what's it like to be a pirate? Risen 2 delivers the answer to this question through the experiences of arrr-guing with other scurvy dogs, insulting members of the inquisition, learning how to intimidate your way out of a brawl, and finally resorting to swashbuckling and dirty pirate tricks when it's time to fight. You can train monkeys to steal for you, take on salty sea monsters, and specialize in voodoo magic which allows you, among other things, to build a doll of your enemies and stick pins in them. Voodoo Magic is one of the skill trees; to add to the experience all of the skills are based on character traits and skills of pirates, not just the standard RPG skills. Experience is gained through the glory of your deeds, which really means how bad ass you are since there isn't much "right" or "wrong" for pirates. The game is well balanced in allowing you to pursue the methods of piracy which most appeal to you, and pirate nuances even extend to the items in the game; they're all either pirate themed or connected to pirate legend and lore.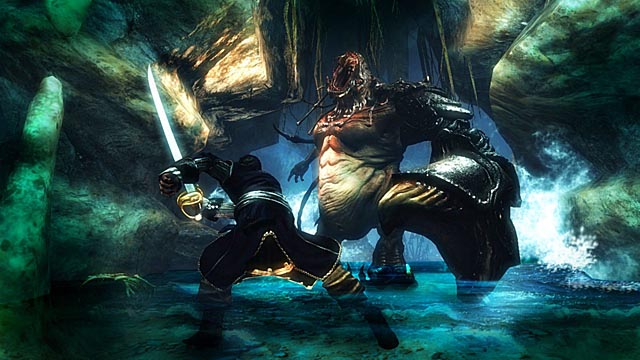 If you love pirates then this is definitely a game worth checking out; I personally haven't been so happy with any pirate game since Curse of Monkey Island 3. The preview I played is only about a quarter of the game, and I'm already hooked. But even for those not enamored with scurvy dogs or the open sea, I would still recommend Risen 2. It's a unique and well-crafted addition to the RPG genre and offers a great contrast to the Nordic dragonborns and wasteland settlers of late.