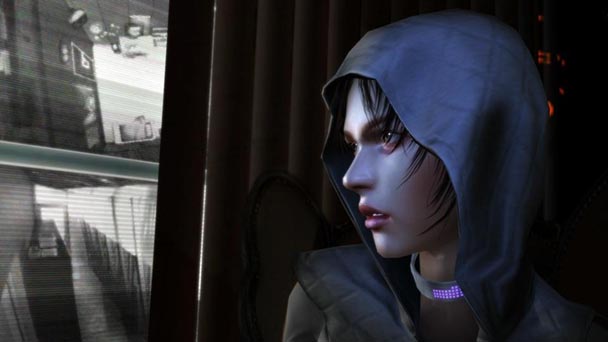 Many games tell interesting tales, but only a small fraction deliver stories that inspire an introspective look. One of these exceptional works is République, the rare mobile title which offered a narrative that wasn't blatantly disposable. Originally conceived as an episodic iOS title in 2012, the Orwellian-esque plotline depicted a totalitarian state hell-bent on extinguishing dissent. While the allegory was undeniably potent at release, given a post-Snowden, post-Apple vs. FBI context, the recent port to PlayStation 4 feels prophetically poignant.
The game's opening cinematic demonstrations developer Camoflaj's aptitude for story-telling and technology. When we first meet the game's un-ironically named lead Hope, she's frantically speaking into her phone, with the game's facial-rendering depicting the type of anxiety that's not usually exhibited in games. Soon, we discover the source of her distress- a book in her room contains unlawful expression; the 'vandalism' are the words of a recently silenced dissenter. Soon, malevolent-sounding punishments are discussed. These threats demonstrate République expositional technique, where players gradually learn about the world as they explore its recesses.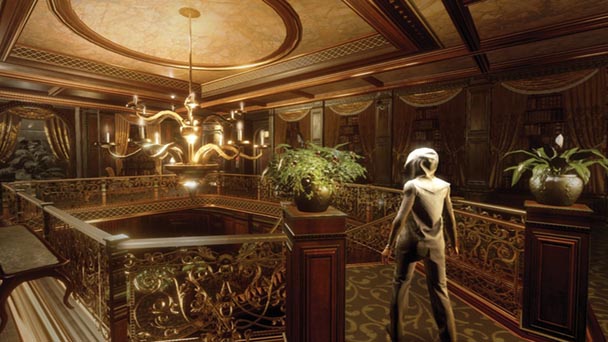 Across the five-installment storyline, the Seattle-based team has a few additional storytelling tricks at their disposal. Although players control Hope's movement, their other role is just as significant. As a character who can control surveillance cameras and hack into devices, you've responsible for clearing a path for the protagonist, endowing République with a distinguishing perspective. Gradually, players will discover that characters aren't the typical dichotomic foils that fill most games. Like the best fiction, heavies are depicted with a hint of empathy while allies aren't always the unblemished companions we've come to expect. Beyond the game's narrative-based digressions, gameplay also changes across République, with most installments adding new mechanical nuances and antagonists.
Largely, the game's stealth-based mechanics have noble intentions. Unlike say Watch Dogs, a game that yearned to critique the dangers of ubiquitous surveillance, you're not endowed with an overwhelming toolset that allows you to take control of the environment. Rightfully, République constantly puts players on the defensive. Although you'll encounter items that can stun guards, these supplies are allows in limited supply, evoking the same sense of frailty that elevated the early Resident Evil games.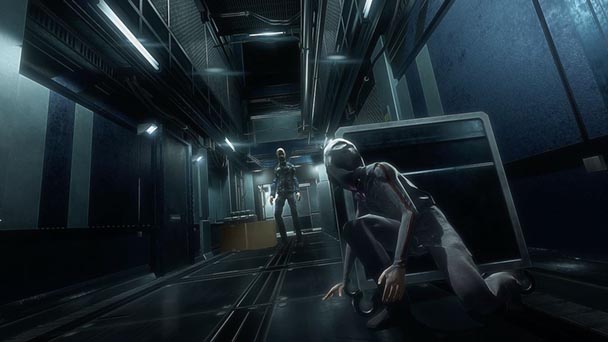 Although being a callous killing machine might work in more action-driven contexts, here a homicidal methodology wouldn't mesh with the storyline. But undoubtedly, certain aspects of République's skulking could have been improved to make the experience more tense and visceral. Much of the problem is rooted in the enemy AI, who move in predictable patterns and display little sensory awareness. As such, navigating the environment feels too detached, as if you're playing a puzzler rather than the type of prowls performed by Garrett, Sam Fisher or even Solid Snake. Yes, the aforementioned protagonists are experienced operatives who probably shouldn't be compared to an isolated teenager, but in execution République infrequently provides multiple tactics for advancement.
Another element that prohibits elation is the game's camera system. Perspective in the game typically stems from the point-of-view of security cameras, allowing players to easily swap between different viewpoints. But occasionally, camera angles are obstructed. While this increases the sense of authenticity with République, it doesn't always make for an enjoyable play session. For players who don't want to scout each new area with the lens of a video feed, they can move Hope forward, but that sporadically introduces a disorienting sputter and shift in standpoint.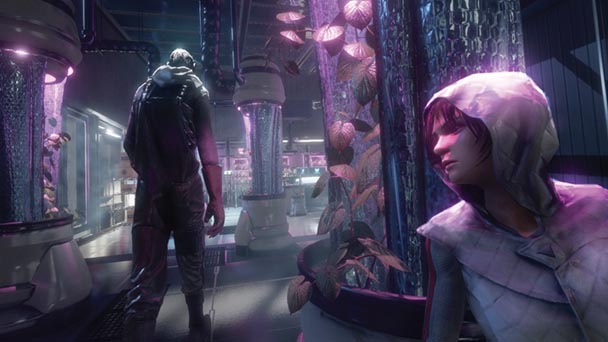 Fortunately, Hope's journey isn't devoid of risk/reward elements. Pickpocket a Prizrak guard and you're likely to uncover a disk that offers a nod to one of République's contemporaries. Although these are fanciful flourishes, other details and items in the environment help to dissolve the mist that clouds the game's backstory. Each uncover item or examined artifact provides a morsel of information, which collectively help to make Metamorphosis a credible, compelling milieu.
Save for a few protracted pauses where players are subjected a blank screen, République is a competent performer. Beyond the game's skillful display of emotion in cutscenes, locations help to convey the feeling of Orwellian uneasiness, filled with sterile interiors and pervasive security cams. First-rate voice acting from notables like David Hayter and Jennifer Hale genuinely brings the characters to life, with performances that emphasize the pathos of the proceedings. Congealing the title's sentiments is a skillful soundtrack that surpasses most any title that began life as a mobile game.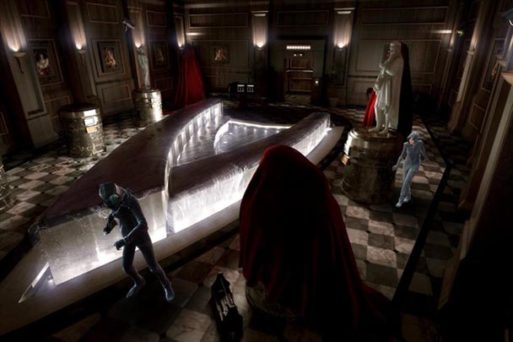 Narratively, République is one of the better experiences of the year. Between the collectables and tiny fragments of exposition that dot Metamorphosis, the game's journey is wonderfully immersive. Mechanically, the title isn't quite as strong, with pedestrian stealth bits that compel players to study guard patterns, and the sporadic puzzle and mini-game. Given République's roots, these decisions are understandable, but might be deterring to players expecting now-gen console-quality gameplay.
République was played on the PlayStation with review code provided by the publisher.
République
Platform: PlayStation 4, also available on iOS, Android, PC, OSX
Developer: Camouflaj
Publisher: Atlus (US)/NIS America (EU)
Release date: March 22nd, 2016
Price: $24.99 via retail or via PlayStation Store
Review Overview
Summary : Although République's story feels like an interactive version of 1984, its routine stealth play feels culled from the year 2004. Still, it's worthy of a play for tackling issues like loss of privacy, the numbing effect of censorship, rather than offering just another flight into the fantastical.