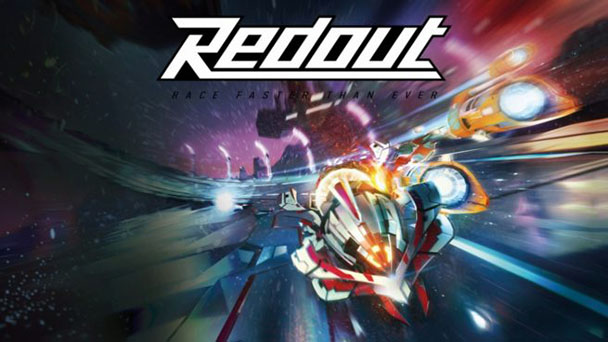 With 35 million consoles sold across the last two years, the Switch is one of the hottest platforms right now. While that's great news for Nintendo, it's also a huge win for system owners, who are witnessing the Switch's library grow at an expeditious rate. Beyond a steady stream of stellar first-party titles, we're also seeing a proliferation of ports. While some are destined to delight, there's more than a few dubious offerings intended to turn a quick buck.
Although the Switch already has a number of racers, with titles such as Mario Kart 8 Deluxe, Fast RMX, Mantis Burn Racing, Horizon Chase Turbo, and GRIP: Combat Racing vying for a place on the sales podium, there's always room for a prodigious contender. While Redout was a success on PC, Xbox One and PlayStation 4, the game's appearance on the Switch seems poised for sacrifice. After all, porting an Unreal Engine 4-power anti-grav racer onto Nintendo's humble hybrid can't be an easy task.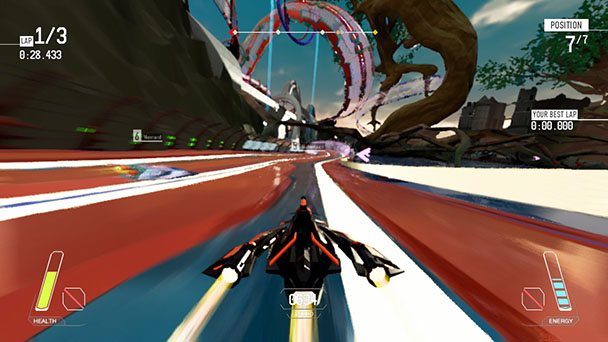 Visual Compromise
Whether you opt for docked or handheld mode, one thing you'll immediately notice is the game's framerate. On more powerful hardware, Redout aimed for and often achieved sixty frame-per-second performance. The Switch is able muster half of that. For those who need fluidity, that could be a deal breaker, since you'll need responsiveness when you're zooming across tracks at 600 kilometers per hour. But for those willing to forgo a bit of sensitivity in exchange for being able to play on the bus or train, Redout remains quite playable. Fortunately, the framerate is routinely steady, with only a rare waver from its 30fps target.
Expectedly, adjusting to Redout's controls might take a bit of practice at any refresh rate. Head into the game's Career, Quick Race, or Online modes and you'll be sent to a series of serpentine tracks with only a few fundamental tips as guidance. Clearly, developers 34BigThings wants players to discover Redout's nuances for themselves. So, get used to finishing at the back of the pack for your first half-dozen races.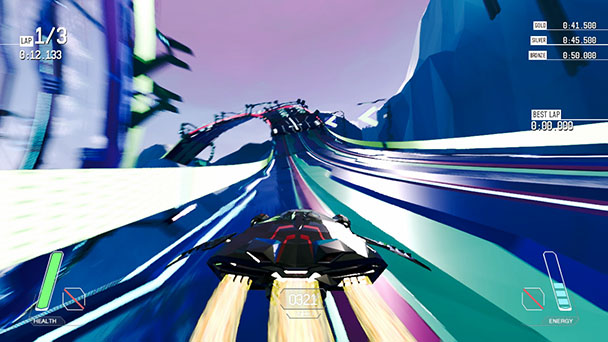 Dual Stick Control
Unlike most anti-grav racer that principally use a single stick for steering, you'll be using both Joy-Cons to careen around corners. Feeling a bit like a jet, the left analog changes your direction, while the right one allows to strafe, moving your craft right or left. What's more you'll also want to adjust pitch, pulling pack on the right nub when rocketing into one of the game's many loops or ramps. Failing to do so, with cause your craft to scape against the ground, slowing you down, and permitting rivals to pass you up.
Even if you're a veteran at anti-grav racers like Wipeout and F-Zero, there's a learning curve when you first approach Redout, as you agonize over prioritizing the steering or strafing. But soon, the method becomes natural and steadily zipping through turbo gates and sliding past opponents. Pleasingly, the game's tracks are designed so that you'll rarely have to lay off the throttle. At worst, you'll may occasionally plan on rebounding off a wall. You'll lose a bit of speed but can recover with a bit of turbo.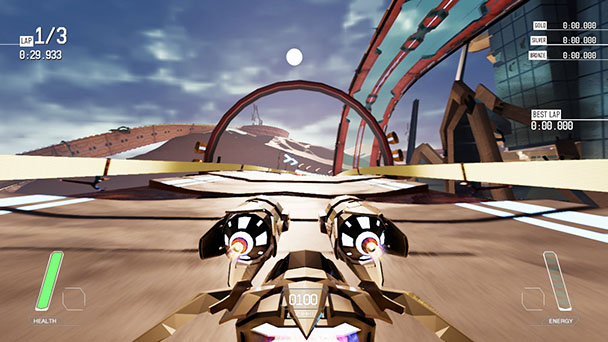 Crash and Burn
Unsurprisingly, you don't want to come in contact with walls too often. While your vehicle hull auto-repairs over time, an extended brush against a partition can quickly convert your craft into a smoldering wreck. Although reflexes will help you maintain a fast racing line, track memorization is the key to success in Redout. Most likely, want to keep your eyes in the distance, surveying bends and curves. Success favors anticipation over reaction, and once you get a handle on the game's massive inventory of seventy tracks, enjoyment really escalates.
Further assistance also arrived in the form of Redout's powerup system, which extends active and passive enhancements. The former arrives in the form of weapons like an EMP blast and a repair drone that also provides a speed boost. The latter improves your vehicle, with perks like a higher top speed, a sturdier hull, or a stabilizer than reduces drift. Each are purchased using currency earn in races, with players able to invest in multiple levels of assistance for each of the game's manufacturers.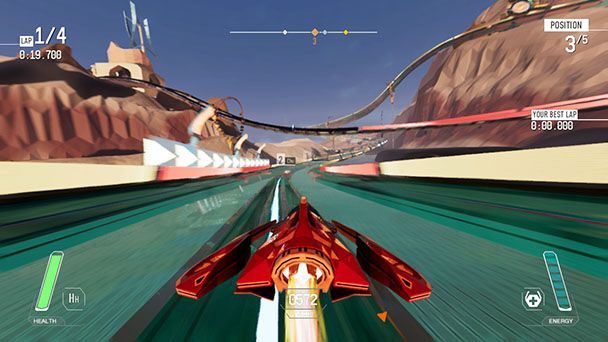 A Merciful Absence of Rubber Banding
As Fast RMX players already know, rubber-banding can mar a racing game, effectively diminishing any advantage gained through practice. Gratifyingly, Redout doesn't use this kind of system to keep things competitive. There's are two levels of opponent AI. While both are challenging, they play fair, ensuring racing isn't unnecessarily frustrating. Sure, you'll occasionally lose badly. And while you'll want to blame the game, culpability will be on you.
Although the lack of online competitors near launch made it impossible to check the quality of Redline's netcode, there's still a wealth of single player content. Bundling all the DLC from previous iterations, the title also incorporates a wealth of variation to races. Some types of heats prohibit power-ups, others provide a single ship, and eliminate the last-place competitor after every lap. By far the most interesting are the title's Boss Races. Here, courses are joined together, creating titanic tracks with lap times than can extend past the four-minute mark.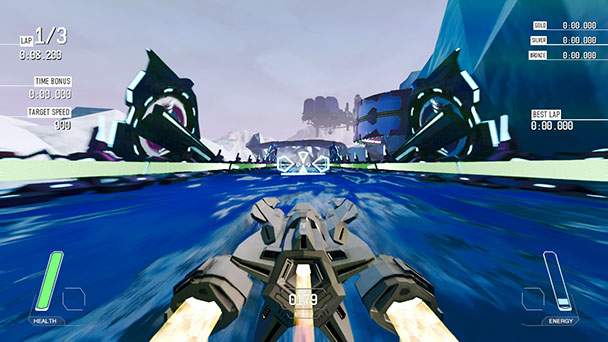 A Single Caveat
Remarkably, Redout arrives on Switch with its large inventory of tracks, craft, soundtrack intact. But most important the port offers a respectable alternative to PC and console play, provided players can tolerate a thirty frame-per-second delivery. Make no mistake, fluidity is an imperative part of any racer. If you'll wiling to forgo a bit of performance, Redout has a lot to offer.
Redout Lightspeed Edition was played on
Switch with review code provided by the publisher
Review Overview
Summary : This port of Redout adds another worth racer to the Switch's library. While it can't always match the smoothness of the PC, Xbox One, and PlayStation 4 versions, all of the content is included, making for a tempting portable alternative.