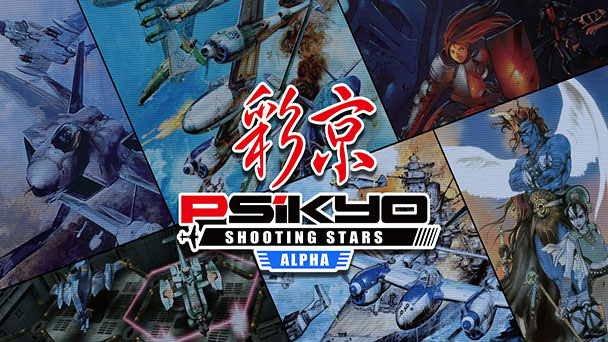 Psikyo=Colorful Art Kyoto
Across the company's thirteen-year lifespan, Psikyo cultivated a rich legacy. Although the Kyoto-based developer dabbled with erotic mahjong games and even a sequel to Lode Runner, it was their arcade shooters that are best remembered. With titles like the Strikers 1945 series, a pair of Gunbird games (the first known as Mobile Light Force in territories outside of Japan), their output was appreciated by arcade goers and console owners alike. Each resembled an interactive retelling of David and Goliath, where a handful of tiny ships was tasked with taking down vast armies and mighty bosses.
Pleasingly, Psikyo's efforts are being memorialized across a two-game set. First up is the recent release of Psikyo Shooting Stars Alpha, which compiles a trio of Strikers 1945, alongside Sol Divide, Dragon Blaze, and Zero Gunner 2. Next month Bravo brings along six more titles, with the duo of Gunbird titles, three Sengoku shooters (the first two renamed as Samurai Aces and Tengai in the West) as well as the Breakout-esque, Gunbarich.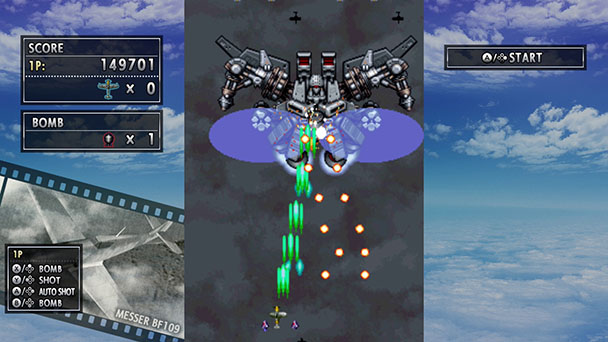 Five Titles Have Been Previous Released on Switch
While NIS America's anthropologies each unify six of Psikyo's titles, this isn't the first time many of the games have been made available on the Nintendo Switch. Save for Strikers 1945 III, Alpha's inclusions have all received a digital publishing courtesy of Zerodiv. But here they're bundled for a cohesive physical collection, complete with a three CD soundtrack, a book of schematics, and six art cards. Those without a craving for omake can obtain the digital version, saving twenty dollars. Just make sure you don't own any of the games already, since Alpha doesn't offer any of the 'behind the scenes' material that often accompanies these kinds of retrospectives.
Shoot 'em fans not familiar with the titles are in for a treat. The Strikers series offers its own take on the type of aeronautical confrontations depicted in Capcom's 1942 series. Across vertically scrolling stages, players pilot a plane, outfitted with several different weapons systems. For Strikers 1945, that's a normal shot that can be augmented by collecting power-ups, a devasting bomb, and a formation attack. The later is especially remarkable, permitting players to place a squadron of wingman on the screen, who attack without worry of getting hit by an enemy projectile.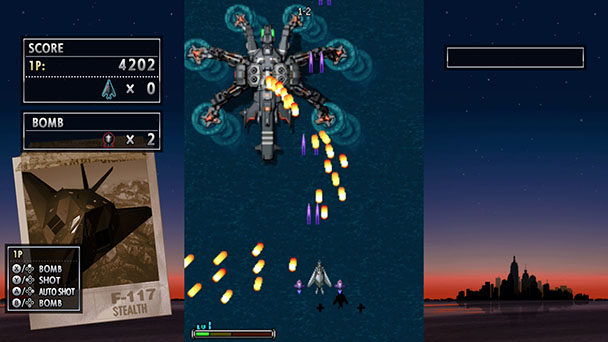 Get Ready to Strike!
Released two year later, Strikers 1945 II improves the game's visuals and adds a meter that determines the power of the formation attack but retains many of its predecessor's distinctive elements. You'll still choose from a roster of different fighters at the beginning of the game, each having its own offensive style. Similarly, Strikers 1945 II preserves the randomized succession of stages across the first four levels. Naturally, the third game continues the franchise's advancements, while adding the ability to 'quick kill' bosses as well a boost your score by collecting rotating medals when they flash for a split-second. It also increases the number of on-screen projectiles discharged from enemies.
Both Sol Divide and Dragon Blaze swap modern aircraft for high fantasy. The former is the more experimental of the two, bringing in concepts from a multitude of genres. Here, Psikyo's triad of attacks appears, with players shooting, issuing combos formed from melee attacks, and summoning spells against oversized enemies. There are even some light role-playing elements since you'll make decisions that push the skeletal plot in different directions alter your route across the game's short stages. For many, Sol Divide's gameplay constituents don't quite gel together, making it the weakest entry in the collection.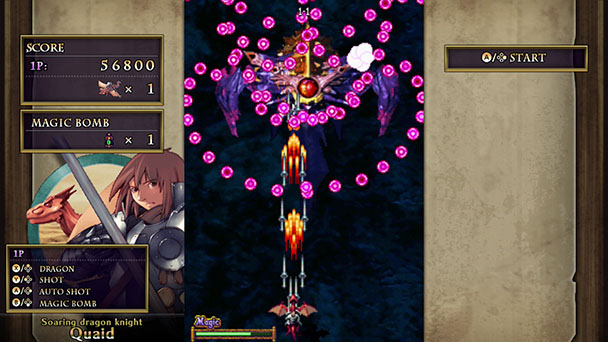 Kouji Ogata's Character Art makes Dragon Blaze Ignite
Smartly, Dragon Blaze plays it a bit safer. Here, the formation attack returns, with characters able to dismount their dragon, positioning the creature to assault bosses and enemies with fire. While there's not quite enough on-screen projectiles to consider the game a true 'bullet hell', there are significantly more than most Psikyo shooters, making it a compelling addition to the collection.
Zero Gunner 2's innovation is a system that allows players to adjust their helicopter's firing angle, offering an interesting variation. Remarkably, this isn't the original arcade release, which vanished when pieces of the game's source code went missing. So, Zerodiv rebuilt the game from the ground up, with the type of care devoted to M2's SEGA AGES remakes. It was Psikyo's next to last shooter, and thus is quite visually attractive, although the game's polygonal-based cinematics can interrupt the flow of the action.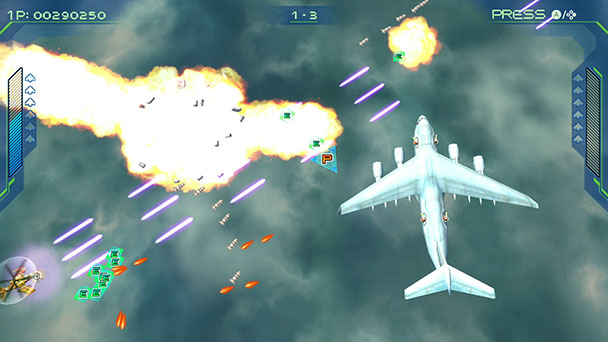 Lot of Options, But Few Insights
Shooters can be a notoriously difficult genre to get into, often requiring razor-sharp reflexes. Fortunately, Psikyo Shooting Stars Alpha favor accessibility, with a multitude of difficulty levels for each game. Sure, you'll have to deal with the insult of playing on a "child" or "monkey" setting but dropping the challenge level should allow for players to experience Psikyo's famous 'second loop'. Your fingers will appreciate the inclusion of optional auto-fire in each game.
Owners of the Flip Grip peripheral or those lucky enough to have a rotating screen will enjoy the ability to play the games in tate mode. Sure, it can be a bit clunky, with menus occasionally resisting turning. But a few seconds of irritation can result in hours of arcade-class enjoyment.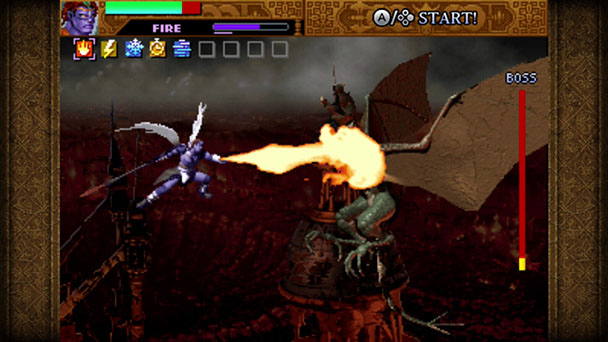 Psikyo Shooting Stars Alpha was played on the Switch
with review code provided by the publisher. 
Review Overview
Summary : Sure, it would have been great to see all twelve Psikyo shooter merged on a single, physical cartridge. But NIS America's decision to slip the collection is bearable, giving the quality of the source material. Alpha's six games offer hours of projectile dodging, power-up grabbing fun, making it ideal for genre enthusiasts.