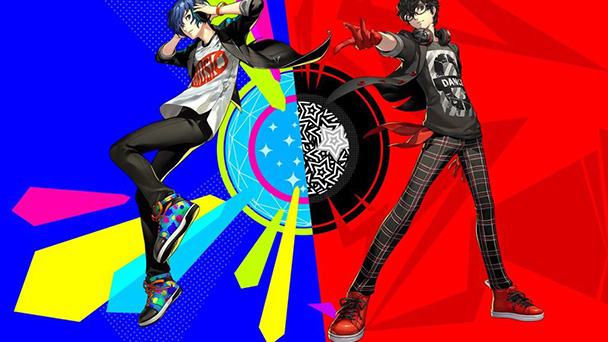 Atlus' Persona franchise is built upon the idea of psyches materializing and defeating demons across a succession of treacherous dungeons. As such, it doesn't seem like the likeliest vehicle for a game which champions the exhilaration of contemporary dance. But 2015's Persona 4: Dancing All Night defied expectation, delivering a music rhythm games that permitted Shadow-slaying teenagers to incinerate the dance floor with expertly motion-capped moves. It was a thoroughly charming experience, and one that was nearly virtuous enough to attract players unfamiliar with Persona.
With the release of Persona Dancing: Endless Night Collection, developer P Studio doubles down on Dancing All Night's success, offering the interactive equivalent of a dual LP release. Side A is represented by Persona 3: Dancing in Moonlight. It's an album of twenty-five of the game's original bangers and remixes, with it's hip-hop influenced beats brought to life by a cast of ten characters. Here, Yukari Takeba dons a transparent pink shirt, black bra, and mini-skirt to shake it to classic jams like "When the Moon Reaches for the Stars".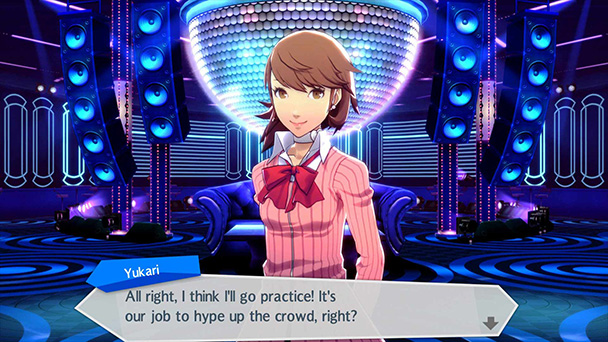 Side B is Persona 5: Dancing in Starlight which swaps out the Specialized Extracurricular Execution Squad for the Phantom Thieves. Here, the soundtrack is jazzy, with Ann Takamaki and Futaba Sakura cavorting to remixed jams like "Wake Up, Get Up, Get Out There" and "Last Surprise". Largely, the user interface, mechanics, and production values are uniform. The foremost difference is that Starlight is a bit easier thanks to its slightly slower rhythms. Both are available separately but opt for the premium priced Endless Night Collection and Atlus tosses is a upscaled version of Dancing All Night.
When players jump into either title's main mode, the game's allegory for ass-shaking might not seem immediately clear. Star symbols emerge from the center of the screen toward each side of the screen. They'll pass by three distinct zones located on each border, representing the up, left, and down keys on the DualShock's direction pad as well the triangle, circle, and cross face buttons. When purple U-Notes start show up, requiring symmetrical, simultaneous button presses, you'll realize that each margin of the screen represents a different half of the dancer's body.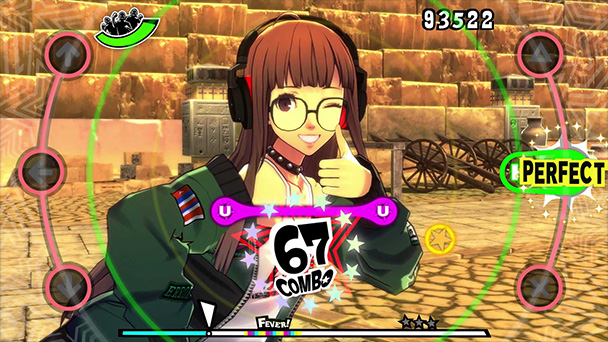 The trick to successful dancing is keeping both sides on beat, which can feel like patting your head while rubbing your stomach, at least initially. Some might find difficulty in keeping up with the cascade of icons that race across the screen, especially when there's a lot of movement by the camera or dancers. Play alone, and you'll probably only truly appreciate the game's motion capture during replays.
Beyond the basics, there's are also Holds as well as Scratches- optional, point-increasing maneuvers which oblige a push of the analog stick or a trigger pull. Fever rings are similar to Scratches except they are rainbow-hued, and successfully nailing the timing of several is the key to unlocking a second, on-screen, dance partner. Each game offers scalability, with lenient timing and a minimal number of notes for the Easy setting while advanced difficulties requiring some serious finger calisthenics. That said, there's a pretty big gulf between normal and hard, and some players might find themselves wedged in that gap.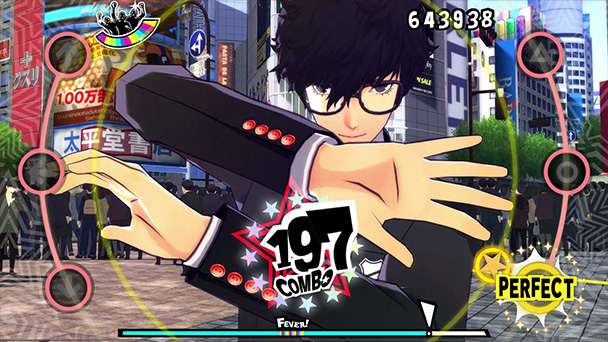 Whereas Dancing All Night delivered a visual novel-driven plotline to spur its spins and gyrations, Moonlight and Starlight shirk an extended story. For those who appreciate the Persona franchise for its oft-allegorical narratives, this will undoubtedly be a disappointment. In its place are brief interactions which attempt to recreate the Social Links and Confidants of Persona 3 and 5. Here, completing certain objectives unlocks new, concise cutscenes, where bits of branching dialog take place. But given the simplistic impetus behind Moonlight and Starlight (a rivalry between P3's Elizabeth and P5's twins Caroline and Justine) the depth of the exposition is a bit underwhelming. Largely, it centers on the uncertainties of each character and a defining trait, which can feel a bit superficial.
On the upside, the collection does a great job of articulating personality outside of conversation, with outfits and dance styles expressing qualities of each character. From Akihiko's determined fistpumps embodying his assertive outlook or Mitsuru's sense of decorum shown through a lithe ballet-like leap. There's also the intermittent interchange when a partner joins the action, which often reflects the relationship of the duo. Occasionally, it could drown out the music, but they are interesting to overhear.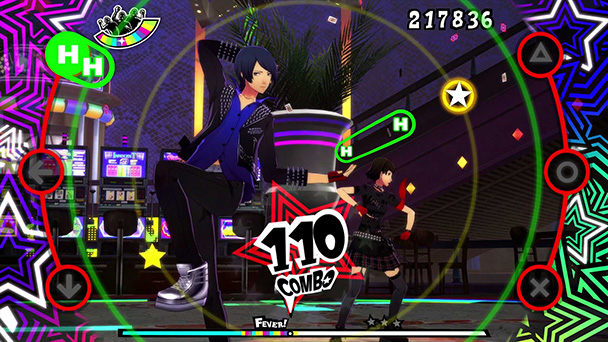 Although there might not be a lot of story across the Endless Night Collection, there's a lot of fun to be found. Progress unlocks a lot of amusing attire from '70s-era disco duds to Halloween costumes. With the Day One edition provides some courtesy content, those seeking swimsuits or maid outfits will be forced to open their wallets. You'll also have to pay for characters like Theodore and Goro Akechi, which can make a trip to the Velvet Club an expensive experience.
The pricing for Persona Dancing is another sticking point. At sixty dollars apiece, the purchase of Moonlight and Starlight feels like Atlus putting the squeeze on loyal franchise fans. Fortunately, the Endless Night Collection bundles both along with Persona 4: Dancing All Night, which is the most prudent way to get on the dance floor. It's a hundred dollars, which is a bit expensive, but given the industry's habit of duping players with cheap figurines or the equivalent of trash bags, know you're getting three proficient Persona spin-offs instead of 'collector's edition' scrap.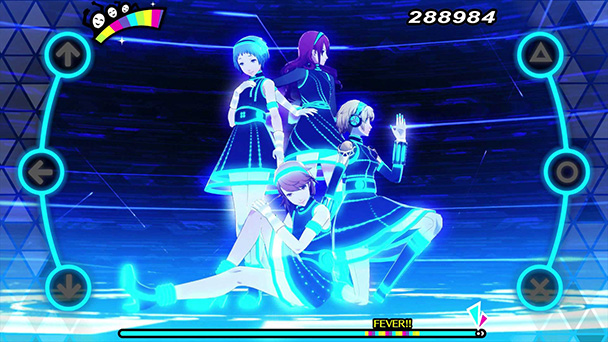 Persona Dancing: Endless Night Collection was played on a
PlayStation 4 Pro with review code provided by the publisher. 
Review Overview
Summary : Like Persona 4: Dancing All Night, the games in the Endless Night Collection might depend too much on the referential to please average rhythm game fans. But aficionados of the Shin Megami Tensei offshoot will be blissfully waltzing in Moonlight and Starlight for weeks.