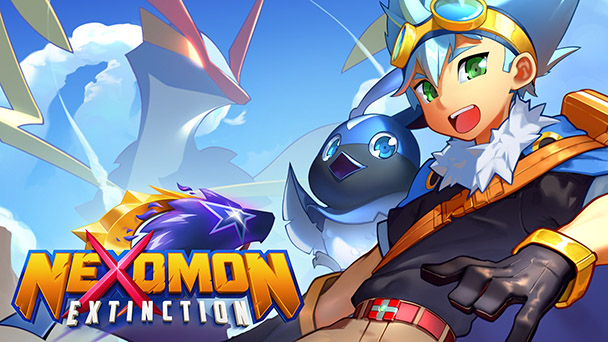 Although Nexomon: Extinction doesn't offer comprehensive innovations, the game's clever deviations provide an experience that should charm monster-catchers of all ages.
Nexomon: Extinction
Platform:
Switch, PlayStation 4, and PC, coming to Xbox One
Developer:
VEWO Interactive
Publisher:
PQube
Release date:
August 28th, 2020
Price:
$19.99 via digital download
Availability:
eShop
,
PlayStation Store
,
Steam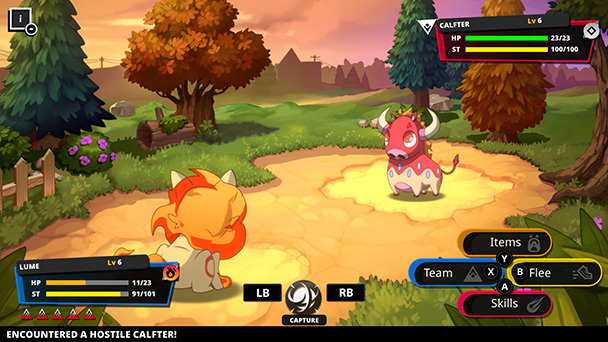 From the vaulted recipe for Coca-Cola, Kentucky Fried Chicken's blend of eleven secret herbs and spices, to Diablo's prescription for loot drops, there are formulas that seemingly resist duplication. You can also add Pokémon to that list. Since the franchise's 1996 debut, many have tried to recreate Game Freak's monster catching and battling blueprint. While efforts like Digimon Story, Monster Rancher, and Yo-kai Watch have met with various degrees of success, each avoided becoming an obvious Poké-clone.
Which makes the Switch, PlayStation 4, Xbox One and PC release of Nexomon: Extinction exceedingly interesting. Across nearly a quarter century no developer has been able to create an effort that eclipses the venerable series. And make no mistake, Pikachu and the gang's reign isn't susceptible to a plucky Canadian challenger. But developer VEWO Interactive's occasional departure from formula as well as a very competitive price tag signals an attack that undeniably, "effective".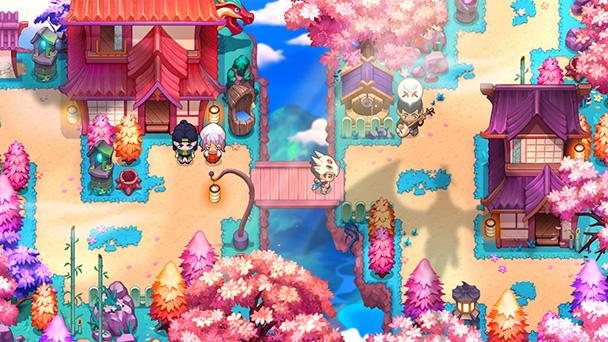 Nexomon Used "Break Fourth Wall"
Game Freak's storytelling has always been rather skeletal, leaning on themes of unrelenting optimism and the power of camaraderie rather than moment-to-moment exposition. Skillfully, VEWO acknowledges the audiences' familiarity. Yes, with Extinction you'll still find that audacious young orphan struggling to build a surrogate family. But instead of a sincere storyline, you'll find plenty of moments where the developer take pleasure in skewering Pokémon's timeworn traits.
That means that characters are self-aware, condescendingly refers to others as "NPCs" and poking fun of Extinction's own obedience to monster catching convention. While I'm growing increasingly weary to the "Deadpooling' of media, there are at least a few good laughs here. I suspect others will thoroughly enjoy the spirited script. And fortunately, if you're in need of a conventional villains, huge nefarious Nexomon called Tyrants will fit the bill.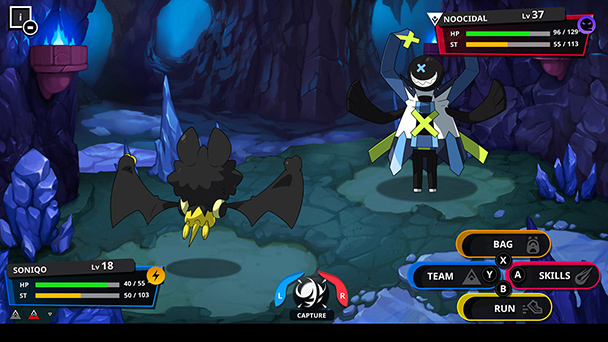 Gotta Nerf 'Em All?
Luckily, changes aren't confined to the just the style of the game's script. VEWO understands that Pokémon prologues were often a bit longwinded, with players often eager to face their first rival gym leader. With Extinction, you'll be choosing from a starting roster of nine within minutes of botting up the title. Immediately after, you'll likely spy a suspicious shake in the tall grass making for an immediate way to fill out your traveling party of six different Nexo Monsters.
Once your troupe is filled up, Extinction makes some interesting changes to battling. Instead of harnessing the abilities of your most powerful creature for most battles, a stamina gauge means you'll truly have to rotate team members. Although the game relies on elemental differences during showdowns, you won't be able to exploit those trusty 'super effective' moves anymore. Bound to be a point of contention, VEWO softened those overwhelming attacks, removing the gratification of a strategic strike that helps wipe the opposing team.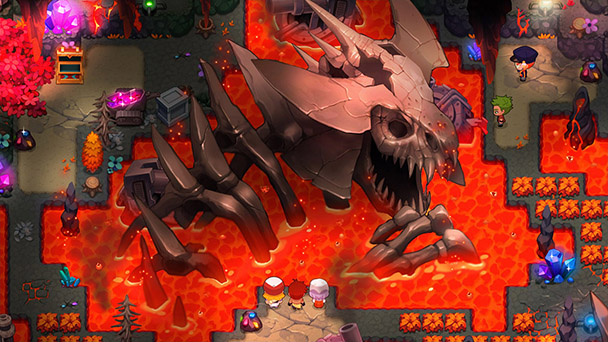 Not everything is easier, though. Catching Extinction's 380+ Nexomon isn't as easy as whittling down a wild creature's health and tossing a trap at them. Although you'll still have to exhaust them, you might have to use a food item to distract them. Instead of praying to the Poké gods that they stay confined past that third shake, you'll have to input a sequence of face buttons, making capture a bit livelier. Nicely, you won't have to squander as many traps. Nexomon: Extinction provides a statistical estimation of your likelihood of apprehending a new friend. But VEWO, why are traps intermittently as scarce as paper towels during a pandemic?
But Which One Loves Ketchup?
Pleasingly, the game's roster of creatures is generally creative. Shrewd players might even catch some smile inducing puns across the game's bestiary. There's Skerdi, a grumpy little ghost, Moska, a fly/mosquito that will be memorable for Spanish speakers, and even Porket, a pig-like creature with an affinity for fire. Pleasingly, everything is rendered in two dimensions, eschewing the type of controversy that emerged when Pokémon Sword and Shield attempted to transition the franchise into 3D. Extinction truly excels when it comes to environments. Even on the less powerful platform, the game's art looks great on Switch, habitually flaunting delightful battle animations.
A respectable monster catcher conveys the feeling of autonomy, while still restraining players to one area at a time. It's here that Nexomon: Extinction excels. More than a few times, you'll be advised against entering the next area, but the game doesn't prohibit you from trying. While humiliation frequently occurs, occasionally you'll able to beat the competition, which is an immensely satisfying feeling. VEWO Interactive, if you're using reverse psychology, the ploy worked marvelously. Pleasingly, adversaries even make reappearances, and its alluring to see the progress they've made since the last showdown.
Conclusion
Nexomon: Extinction maps are varied, and spacious. Occasionally, you might even get lost on the way to different towns, since there is the need to revisit settlements. But thankfully, maps are designed so that there's almost always something to find along the way. Although Pokémon's vague interpretation of Japanese and Hawai'ian geography are missed, the milieus are diverse, extending themes like a ghost town or a floating dragon village.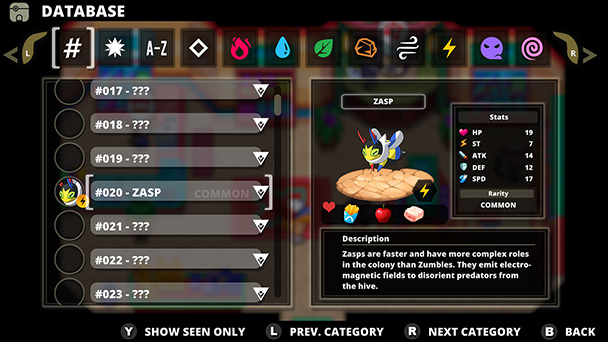 While some might bemoan the absence of any multiplayer component, I'm glad that VEWO Interactive ironed out the fundamentals of a single-player campaign before venturing into challenging territories. Evaluated as a solitary pursuit, Nexomon: Extinction would be hard-pressed to surmount a beloved franchise that's had the opportunity to evolve for an actual generation. But often, the title comes amazingly close to delivering an experience than mends many of the little irritations found in Game Freak's franchise. If you're ever grown impatient by the healing animation at the Pokémon Center, Nexomon deserves your attention.
Nexomon: Extinction was played on Switch with review code provided by the publisher. 
Review Overview
Summary : Even if "Gotta Catch 'Em All" doesn't encapsulate how you feel about monster catchers, Nexomon: Extinction proficiency and price make for great, if derivative experience.