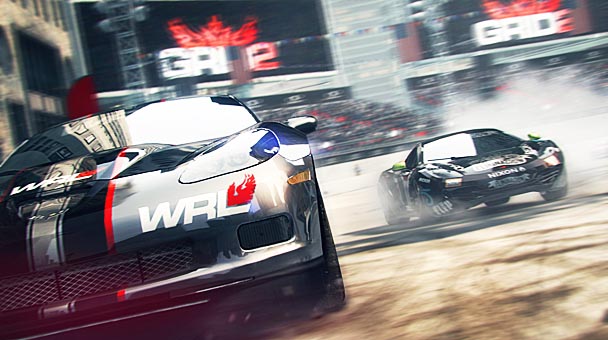 After a few lackluster weeks of middling releases, this week promises a number of appealing choices. CastleStorm represents Zen Studio's rare departure from pinball, delivering a game stuffed with play mechanics. While racing sim devotees are bound to revel in the petrol-soaked pleasures of Grid 2, those who prefer lighthearted (but still astonishingly challenging) sprints may want to scope out TrackMania 2 Stadium, Nadeo's latest entry in the enduring franchise. Whether players prefer their vehicular titles on the serious or silly side, both groups will be united by the time-tested pursuit of shaving milliseconds off their lap times.
360
CastleStorm (XBL, $10)
Fuse
GRID 2
PS3
Fuse
GRID 2
Mountain Crime: Requital (PSN, $TBA)
The Warriors (PSN, PS2 Classic,$9.99)
Wii U
No releases
3DS
Donkey Kong Country Returns 3D
Groove Heaven (eShop, $3.99)
Naruto Powerful Shippuden (New to eShop, $34.99)
DS
No releases
PC
99 Spirits
Crusader Kings II: The Old Gods
Defenders of Suntoria: Dark Sun Rising
Grid 2
Survivor Squad
The Night of the Rabbit
The Swapper
TrackMania 2 Stadium
Wargame: AirLand Battle
Robert's Pick: A year after Gran Turismo converted a nation of PlayStation owners into obsessive gearheads, Sony Computer Entertainment tried to duplicate their success by bringing Colin McRae Rally stateside. As most Yanks of the era were oblivious to the virtues of point-to-point, off-road racing, the simulation stalled at retail. Fortuitously, I took a chance on the title, and have been a Codies fanboy ever since. While this week's release of Grid 2 trades the dusty tracks of Morocco for pristine Persian tarmac, the same controller (or racing wheel) clinching finesse should be on display. My only concern is that the Southam-based developers have dumbed things down to garner mainstream appeal. If Grid 2 can provide the type of stanch simulation that once drove me to admire the development team, I'll be drifting right into the next generation of racers.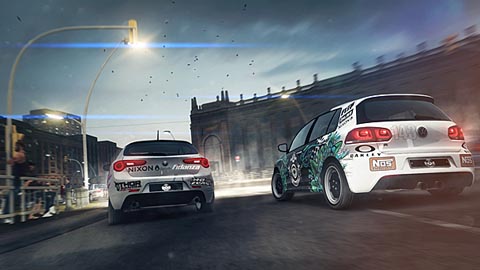 Say's Pick: I'm looking forward to the the latest adventure from Daedalic Entertainment, The Night of the Rabbit. They have created a beautiful and mysterious world, rendered in rich  hand drawn graphics in which you get to play as hopeful Jeremiah in his search of becoming a magician. As with almost every point and click, you will find puzzles as you discover the story of Mousewood and the Marquis. This is a must-own for every adventure gamer out there.