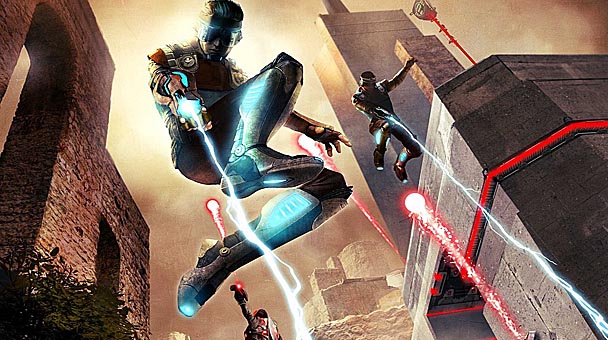 From the return of Age of Empires II's cultural confrontations, revisiting Simon Belmont's original outing in Castlevania, and a journey back to jungles of NAM-1975, this week's listing of new releases is filled with classic titles. Fortunately, for players pursuing fresh experiences, a few notable options are available, such as ShootMania Storm's heated competitions and Guacamelee!'s co-operative adventure.
360
Halo 4: Castle Map Pack (DLC, XBL, $10)
PS3
Guacamelee! (PSN, Cross-Buy, $14.99)
Wii
NAM-1975 (Virtual Console, $9.00)
Wii U
Toki Tori 2 (eShop, $13.49)
3DS
Castlevania (Virtual Console, $4.99)
Gabrielle's Ghostly Groove 3D (eShop, $19.99)
Real Heroes: Firefighter 3D (eShop, $9.99)
DS
No releases
Vita
Guacamelee! (PSN, Cross-Buy, $14.99)
PC
Age of Empires II HD Edition
Age of Wushu
Ocean City Racing
ShootMania Storm
Robert's Pick: One of the distinct advantages of PC game is the platform's open ecosystem, which attracts indie developers with a lowered barrier to entry. Cleverly, Sony has been working to reduce those impediments with the Pub Fund, a program which bestows up to $500,000 (against future royalty payments) to smaller developers willing to make their titles a PSN-exclusive. Admittedly, the outcome has proved to be a bit mixed so  far, giving us imaginative but flawed titles such as Okabu, Payday, Eufloria, and Papo & Yo. This week, Drinkbox Studios' (Tales from Space:  Mutant Blobs Attack) Guacamelee! hopes to change the initiative's direction, by delivering a visual endearing, Metroidvania title teaming with engaging play mechanics. Bolstered by a cross-buy deal, owners of both a PS3 and Vita will probably want to body slap the purchase button when the title is released this Tuesday.