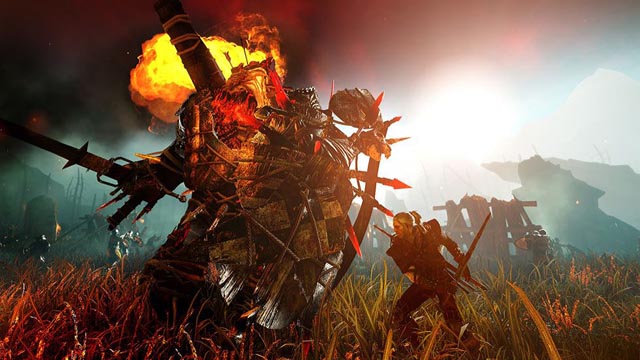 Just how proud are the Polish of CD Projekt RED's The Witcher 2: Assassin of Kings? When President Barack Obama met with Poland's Prime Minister last May, he made sure our Commander in Chief received a copy of the Collector's Edition. Hopefully, the Oval Office will receive Geralt's console debut, purported to add components like a new tutorial to welcome players to the Witcher's merciless world. Addition and revision are also part of Disgaea 3: Absence of Detention's adaptation, which shoehorn's the netherworld's academic system into portable form.
360
Deadliest Warrior: Ancient Combat
The Witcher 2: Assassins of Kings (Dark Edition)
The Witcher 2: Assassins of Kings (Enhanced Edition)
Trials Evolution (XBLA, $15)
PS3
Deadliest Warrior: Ancient Combat
Doc Clock: The Toasted Sandwich of Time (PSN)
The House of the Dead 4 (PSN, $10)
3DS
New eShop releases posted 4/19
DS
I Must Run! (DSiWare)
Vita
Disgaea 3: Absence of Detention
StarDrone Extreme
PC
Botanicula
Blades of Time
Insanely Twisted Shadow Planet
MacGuffin's Curse
Nexuiz
The Witcher 2: Assassins of Kings (Enhanced Edition)
DesertEagle's Pick: Far better than the prototypical quick and dirty port, Disgaea 3: Absence of Detention adapts the core gameplay of 2008's Absence of Justice and adds a ton of improvements. From bundling all of downloadable content of the PS3 version, adding new bosses, characters, and story elements, as well as endowing character dialog and battles with new animations, Nippon Ichi Software's adaptation is worthy of admiration. I know Disgaea isn't for everyone, but if you like SRPGs, near-limitless loot possibilities, or simply derive thrills by sapping a million hit points from enemies, Detention is your destiny, dood!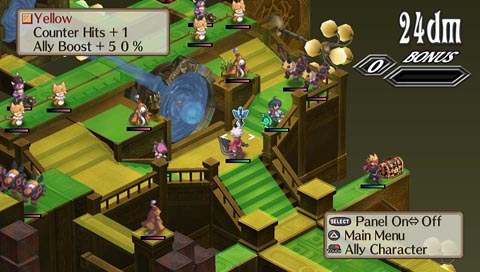 SeanNOLA's Pick: Here I am again, on the precipice of yet another Disgaea release. I'm half tempted to purchase Absense of Detention, but I've been burned before, so I think I'll leave the Prinnies to DEagle. Instead, I'll check on StarDrone Extreme. It looks like a lot of fun, and it will keep my Vita from collecting dust. Can you believe I've had to resort to reading on the bus?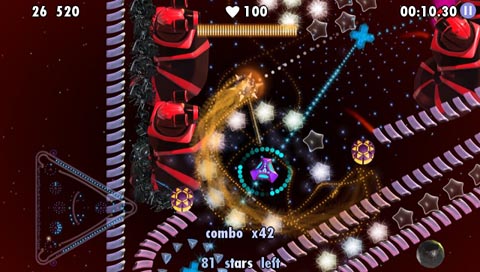 Samurage's Pick: With a plethora of possible game choices this week, my pick was as strange to me as its going to be for you.  Here's the story; I kid you not, I had been using the word MacGuffin all week without thinking it meant much of anything, and having heard nothing of games with the Moniker.  It just happened to be in my mind.  Then while perusing the list of games, I saw MacGuffin's Curse.  Raising an eyebrow, I smirked thinking, "what a strange coincidence. I'm sure it's a silly game."  Having done some research on it I can assure you it does look to be a silly game… but in a good way.  A werewolf curse, stealth-based adventuring, and comedic puzzle solving make this game look like it might be right up my alley.  It's likely to be quite campy, but I can always do with a healthy dose of that.  The fates have spoken, so I'll be giving this unlikely pick a try.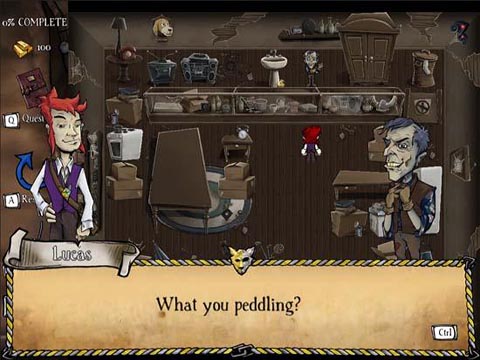 BlueSwim's Pick: The PSP ports of the first two Disgaea games ended up being the definitive versions of those games because of added content and other improvements. With the laundry list of tweaks and bonuses that the PS Vita version of Disgaea 3 is sporting, I'm fully expecting this trend to continue. The Disgaea games may not be for everyone, but those who dive in and channel their inner Prinny will be rewarded with dozens, if not hundreds, of hours of gameplay.