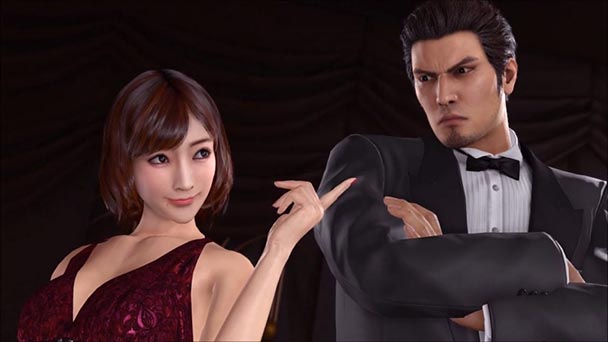 Wrestling fans rejoice, not only will this week's Fire Pro Wrestling World bring back the series from its ill-fated foray into button mashing (from the 2012 Xbox 360 outting) but the release of Yakuza Kiwami 2 incorporates NJPW legends like Keiji Mutoh, Masahiro Chono, Tatsumi Fujinami, Riki Choshu and Genichiro Tenryu. For those not entertained by suplexes or in Kiwami's case, a bicycle to the face, there are plenty of other notable titles arriving this week, from the Switch port of Kero Blaster, Yasuhiro Wada's imaginative Little Dragons Café, and a fighter that features a cast culled as diverse as Umihara Kawase, Code of Princess, to Cave Story.
Header image: Yakuza Kiwami 2, PS4
PlayStation 4
Blade Strangers (physical and digital, $39.99)
F1 2018 (physical and digital, $59.99)
Fire Pro Wrestling World (physical and digital, $49.99)
Little Dragons Café (physical and digital, $59.99)
Shikhondo: Soul Eater (digital, $14.99)
Strange Brigade (physical and digital, $49.99)
Warhammer 40,000: Inquisitor Martyr (physical and digital, $59.99)
Yakuza Kiwami 2 (physical and digital, $49.99)
Switch
ACA NeoGeo Real Bout Fatal Fury 2 (digital, $7.99)
Bad North (digital, $14.99)
Behind the Screen (digital, $9.99)
Blade Strangers (physical and digital, $39.99)
de Blob 2 (digital, $29.99)
Earthworms (digital, $7.99)
Extreme Poker (digital, $4.99)
Fernz Gate (digital, $12.99)
Flood of Light (digital, $4.99)
Hacky Zack (digital, $8.99)
Kero Blaster (digital, $9.99)
Little Dragons Café (physical and digital, $59.99)
Monster Hunter Generations Ultimate (physical and digital, $59.99)
Morphies Law (digital, $19.99)
My Farm 2018 (digital, $9.99)
Night Trap – 25th Anniversary Edition (digital, $13.49)
Prison Architect: Nintendo Switch Edition (digital, $29.99)
Shio (digital, $12.99)
Sky Gamblers: Storm Raiders (digital, $9.99)
Space Ribbon (digital, $14.99)
The Low Road (digital, $13.49)
Victor Vran Overkill Edition (digital, $39.99)
Western 1849 Reloaded (digital, $6.99)
Xbox One
F1 2018 (physical and digital, $59.99)
Phantom Doctrine (digital, $TBA)
Planet of the Apes: Last Frontier (digital, $TBA)
Shikhondo: Soul Eater (digital, $14.99)
Spectrum (digital, $TBA)
Strange Brigade (physical and digital, $49.99)
PC
7 Billion Humans ($14.99)
Claw Breaker ($9.99)
Defense: Abominations ($TBA)
Dogs of War: Kill to Survive ($TBA)
F1 2018 ($59.99)
Hipster Attack ($2.99)
Hypergun ($TBA)
Island ($35.99)
Robert's Pick: Inevitably, franchises fall victim to the law of diminishing returns. We've all seen once prestigious properties succumb to convention, running the series into the ground both artistically and commercially. Fortunately, that inevitability seems far off for SEGA's Yakuza games, which seem to be hitting a solid stride.
This week, Yakuza Kiwami 2 revisits the action and intrigue of 2006's Yakuza 2, albeit with a number of new additions. Most perceptible is the game's incorporation of the Dragon Engine, permitting the PlayStation 4 title to render realistic looking characters and settings, as players make their way about Kamurocho, Tokyo and Sotenbori. Meanwhile, combat borrows from Yakuza 6 endowing both Kiryu and a playable Majima, allowing each to wrangle with foes using a multitude of techniques and objects. But what's most alluring about Kiwami 2 is all of the little nods to culture woven into the narrative, from karaoke with the Mad Dog of Shimano to the sublime enjoyment after Kiryu puts down a bowl of tonkotsu ramen.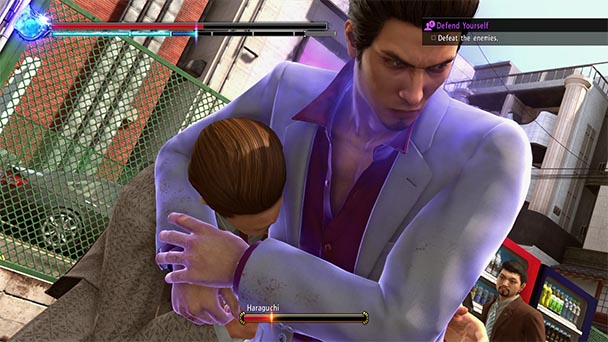 Matt's Pick (Editor, DigitallyDownloaded): Well, we can't have us all agreeing on the same game two weeks in a row, so I'll let Robert have his Yakuza this time around (but do get it. It's amazing). I'm going to go with Blade Strangers, which is by far the oddest character crossover fighting game that I've ever come across. Bringing franchises as different as Code of Princess, Cave Story, and Binding of Isaac together could only go two ways; either it could absolutely, hilariously brilliant, or it could be a complete catastrophe.
I'm choosing to hope that it will be brilliant. If for no other reason that more Princess Solange can only be a good thing.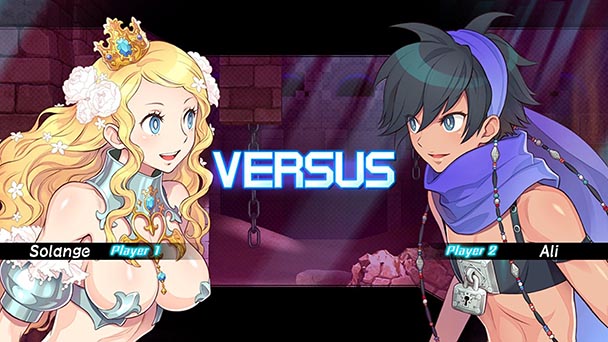 Ryan's Pick: It's time to slow things down a bit this week, and enjoy something a bit more light-hearted. Yasuhiro Wada is well known for the hit series Harvest Moon and as of late he has started to branch out a bit by creating new IPs. This week's pick goes to his brand-new title Little Dragons Cafe for the Nintendo Switch. This game instills a lot of the same feelings as the Atelier series, from the idea of running a business, having to explore a 3D world while interacting with townspeople, to creating things after you have gathered the ingredients. The music is very upbeat and relaxing, which definitely augments the light-hearted art style and tone of the game. As for the story, it is your job as the main protagonists Ren and Rin to run a restaurant in order to feed and grow a dragon. While the premise may not be as riveting as two shirtless and buff guys running through the jungle shooting at things or saving the world in order to have a burger with the president, sometimes it's good to slow things down and enjoy some serenity. That's my plan this week.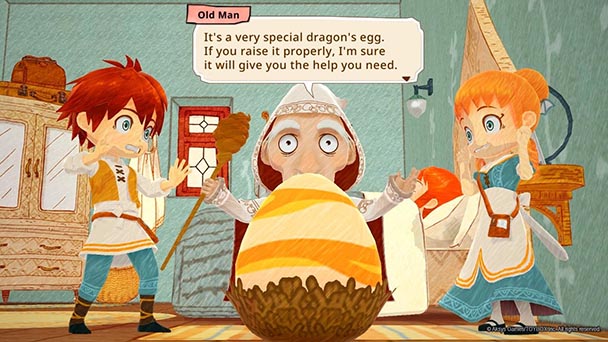 Zack's Pick (Senior Editor, RPG Site):  I'll let you in on a little something – one of the writers on our staff has already played the Japanese version of Yakuza Kiwami 2, and he mentioned some of the cut content that won't be making its way into this edition. People may want to keep that in mind, though I'm sure it's still a very solid game, all things considered.
Instead, I want to wholeheartedly recommend the incredibly entertaining and highly enjoyable Kero Blaster, the next game from Daisuke Amaya who created Cave Story. I had the opportunity to try this charming game out during PlayStation Experience a couple years ago and immediately fell in love with both the look and the mechanics. I quickly picked it up on Steam and beat it several times – it's that good. Now that it's coming to the Nintendo Switch, I expect the visuals of Kero Blaster to really pop on the handheld's sharp display. Don't sleep on this amazing shooter.