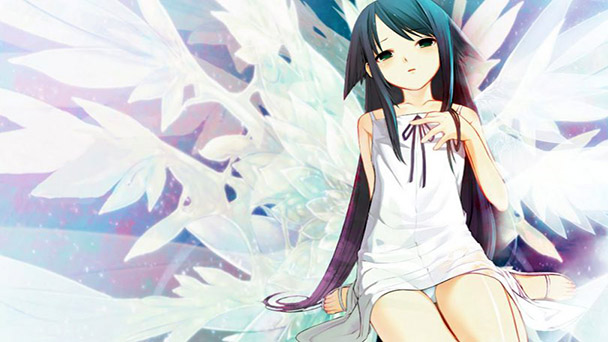 With names like Gradius, Grandia, Fire Pro Wrestling, and Yu-Gi-Oh!, this week's inventory of new titles feels like a throwback to game's past. Fortunately, not every release depends on nostalgia, with efforts like Tokyo RPG Factory's ONINAKI arriving on Switch, while the deliberately discomforting Saya no Uta: The Song of Saya comes to PC.
Header image: Saya no Uta: The Song of Saya, PC
PlayStation 4
Fire Pro Wrestling World – World Wonder Ring Stardom Collaboration (DLC, $TBA)
RAD (digital, $19.99)
Remnant: From the Ashes (digital, $39.99)
Truck Racing Championship (digital, $39.99)
Switch
Anode (digital, $3.99)
Beholder 2 (digital, $14.99)
Cryogear (digital, $19.89)
Escape from the Universe (digital, $6.99)
FAR: Lone Sails (digital, $14.99)
Friday the 13th: The Game (physical, $39.99)
Grandia HD Collection (digital, $39.99)
Gravity Duck (digital, $4.99)
IN-VERT (digital, $4.99)
Ittle Dew (digital, $9.99)
Killer Queen Black (digital, $TBA)
ONINAKI (digital, $44.99)
RAD (digital, $19.99)
Rogue Singularity (digital, $14.99)
Squarcat (digital, 0.99)
The Vanishing of Ethan Carter (digital, $19.99)
Truck Racing Championship (digital, $39.99)
Vasara Collection (digital, $9.99)
Vs Gradius (digital, $7.99)
Yu-Gi-Oh! Legacy of the Duelist: Link Evolution (physical and digital, $39.99)
Xbox One
Aritana and the Twin Masks (digital, $24.99)
RAD (digital, $19.99)
Remnant: From the Ashes (digital, $39.99)
Smoots Summer Games (digital, $9.99)
PC
Backpack Twins ($TBA)
Fire Pro Wrestling World – World Wonder Ring Stardom Collaboration (DLC, $TBA)
Lichtspeer: Double Speer Edition ($TBA)
Lost Memories 3: The Dream of Four-Leaf Clover ($TBA)
Piko Piko ($9.99)
RAD ($19.99)
Saya no Uta: The Song of Saya ($11.99)
Touhou Chaos of Black Loong ($TBA)
Robert's Pick: I developed an appreciation for role-playing games thanks to titles like Crystalis and Final Fantasy III. But when I'm asked what role-playing game instigated by everlasting love for the genre, I have to mention Lunar: The Silver Star. While the basic formula wasn't radically different from its peers, the incorporation of full motion video animation and voice acting truly added to the storytelling. From that point forward, I decided to purchase every subsequent Game Arts and Working Designs release. Six year later, designer Yoichi Miyagi and composer Yoichi Miyagi reunited for Grandia, which alongside Final Fantasy VII and VIII, was one of the RPG highlights of the fifth console generation.
Given the industry's insatiable port-lust, a compilation of Grandia I and II for the Switch was inevitable. But don't assume this is just another pair of antiquated adventures intended to pad the company coffers. Grandia and its sequel embody the spirit of late '90's treks, making this week's release of the Grandia HD Collection a compulsory experience for anyone who appreciates retro role-playing. Just don't be one of those people who makes a stinkface at the first game's sprite rotation atop of polygonal maps. Instead, find delight in the accessible yet enduringly engaging battle systems.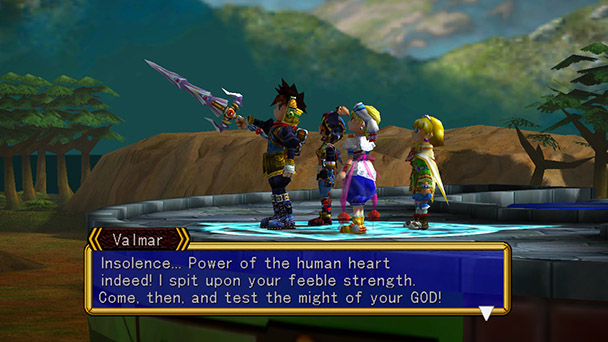 Matt's Pick (Editor, DigitallyDownloaded): I didn't realise it was getting a release last week, so I didn't mention it, but Saya no Uta has just landed on Steam, and if you haven't played that game before, you really should. Video games are a timid medium, typically, but in Saya no Uta we do get a rare insight into what a truly transgressive game, in the mould of Marquis de Sade, might look like. It's often quite a disturbing game, don't get me wrong on that count, but it's also quite majestic, exquisite in its transgressions, and evocative. My great hope is that the Steam release makes it more accessible to players.
Putting that huge digression aside, of the stuff on Robert's list there, you can't go wrong with the Grandia HD Collection. Two full-length, well-loved JRPGs from one of the most underappreciated JRPG properties out there will last you well into the future, and the HD effect will hopefully make that gorgeous art style pop. Having it easily accessible for play on the go is a really nice bonus, too. Once again, the Switch hits is out of the park.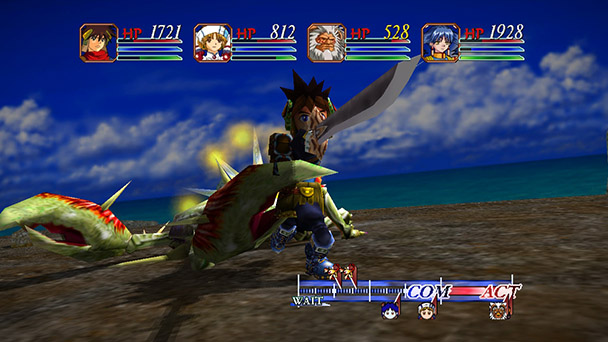 Ryan's Pick: My first time playing Killer Queen was at the arcade/pinball bar Shorty's in Belltown with a group of friends. Playing it with one friend and three other strangers reminded me of playing X-Men: Arcade or The Simpsons game in the 90s, except the premise was more like Joust(?). Plus, the name alone instantly brought Yoshikage Kira's Stand to the forefront of my mind.  After just one round, I realized the game was much more than just Joust and instantly hooked me because of how many variables the game brings depending on who you are playing against, as well as with whom you are playing. There are three ways to win – killing the enemy queen, economically by collecting berries, or by moving a snail across the screen back to your home. Five players on each side take different roles and then try and win by defeating the other team by accomplishing one of the aforementioned goals. The other team is trying to do the same, so the result is beautiful chaos and camaraderie occurring as players clash trying to win. Once you get through the initial learning curve, this ESport game is strategic, deep, and really is an exciting competitive experience.
Killer Queen has just been an arcade-only game up until this point, but that all changes with the release of Killer Queen: Black. Like any game genre, multiplayer and party games have their place, so I really do suggest you pick up Killer Queen: Black for your next game night.  The home version of the game will allow up to 8 total players, features a new art style, and includes some new weapons/movesets. The game also supports online multiplayer, so I highly suggest you give this one a whirl whether you are flying solo or are hosting a multiplayer brawl at your home.