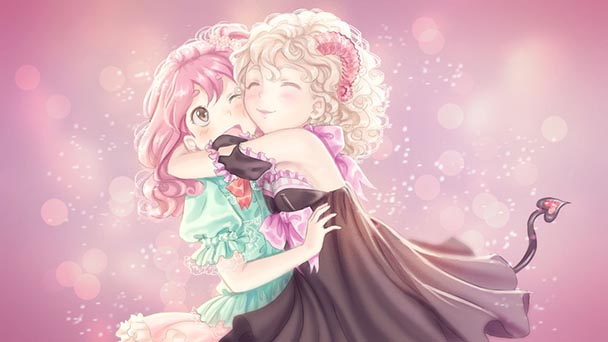 From Ys: Memories of Celceta's arrival on the PlayStation 4 to The Outer Worlds arrival on Switch, this week's new releases offer several persuasive ports. For Switch owners seeking new titles, Clubhouse Games: 51 Worldwide Classics might suit well, with a bundle of beloved analog recreation culled from across the globe. Meanwhile, Steam users are seeing an influx of games that were confined to Electronic Art's Origin library for the past eight years. You'll still need the Origin launcher, so there's no need to go double-dipping for convenience's sake.
Header image: Strawberry Vinegar, Switch
PlayStation 4
Demon's Tier+ (digital, $9.99)
Jump King (digital, $12.99)
Project Warlock (digital, $14.99)
Tour de France 2020 (digital, $TBA)
Ys: Memories of Celceta – Timeless Adventurer (physical & digital, $39.99)
Switch
1971 Project Helios (digital, $39.99)
Bridge Strike (digital, $6.99)
Clubhouse Games: 51 Worldwide Classics (physical & digital, $39.99)
Demon's Tier+ (digital, $9.99)
Depth of Extinction (digital, $13.49)
Jump King (digital, $12.99)
Knight Squad (digital, $13.49)
Match (digital, $9.99)
Outbuddies DX (digital, $16.19)
Pinball Lockdown (digital, $5.99)
Potata: Fairy Flower (digital, $9.00)
Strawberry Vinegar (digital, $9.99)
Super Holobunnies: Pause Café (digital, $4.99)
The Outer Worlds (physical & digital, $59.99)
The TakeOver (digital, $17.99)
They Came From the Sky (digital, $0.99)
Xbox One
1971 Project Helios (digital, $39.99)
Demon's Tier+ (digital, $9.99)
Jump King (digital, $12.99)
Outbuddies DX (digital, $TBA)
Rigid Force Redux (digital, $19.99)
PS Vita
Demon's Tier+ (digital, $9.99)
PC (via Steam)
Burnout Paradise Remastered ($4.99)
Command & Conquer Remastered Collection ($19.99)
Crysis 3 ($9.89)
Dimension of Dreams ($10.04)
Dragon Age II ($9.99)
Fe ($9.99)
Gunbird 2 ($TBA)
Heroes of Fantasia (free to play)
Mirror's Edge Catalyst ($9.99)
Narvas ($8.09)
Need for Speed ($9.89)
Sanae Toumaden X ($TBA)
Satisfactory ($TBA)
The Dark Eye : Book of Heroes ($TBA)
Touhou Chireiden ~ Subterranean Animism ($TBA)
Touhou Fuujinroku ~ Mountain of Faith ($TBA)
Touhou Seirensen ~ Undefined Fantastic Object ($TBA)
Unravel ($9.99)
Unravel Two ($9.99)
Robert's Pick: June isn't usually devoid of appealing new releases. A year ago, we got Super Mario Maker 2 and NekoPara Vol. 3. Two years ago, we received BlazBlue Cross Tag Battle and Nobunaga's Ambition: Taishi. But 2020's mid-month is bringing out some heavy hitters. Obsidian Entertainment's Switch port of The Outer Worlds is a nice surprise, with performance that fares quite favorably against the PS4, Xbox One, and PC versions. And of course, as a hopeless nostalgic, Ys: Memories of Celceta's arrival on PS4 is a treat, especially if you haven't played the fourth canonical series entry on other systems.
But the true highlight is Clubhouse Games: 51 Worldwide Classics. Long before electronic gaming existed, our ancestors probably socialized through the playing of board and card games. Nintendo is one of those companies that remembers those recreational traditions. Unlike the occasional bargain-self board-game collection, NDcube (a Nintendo subsidiary) has poured a lot of effort into the collection. Not only does the game offer tutorials and an ample amount of polish, I'm most excited about a line-up where shogi, mahjong and gomoku are mixed with billiards, golf, and battle tanks. And if the CPU tosses down two yaku, like they do at the senior centers where I play hanafuda in real life, at least my humiliation won't be aired in public.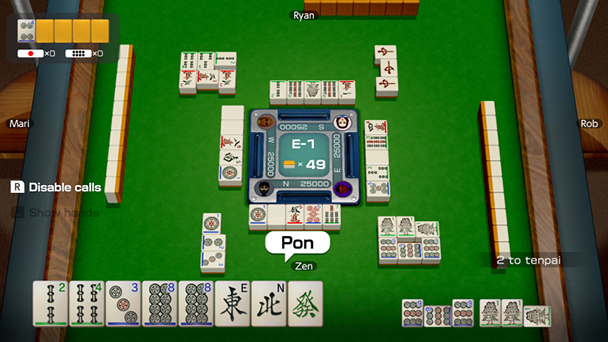 Ryan's Pick: This week I'm going to indulge in the cold comfort of an FPS with Project Warlock port on the PS4. This FPS was developed by a boy named Jakub Cislo who began developing this game while still in high school. It immediately reminded me of some of the all-time great darker FPS games out there that followed Doom, like Heretic, Hexen, and Blood. The game was originally released on Steam in October 2018, but I think that it's well worth a peek if you missed it. Another cool fact is that the game is also coming to Switch, so if you prefer to play it on a portable that will be entirely possible.
The thing that immediately grabbed me with the game is it is using cel-shaded graphics mixed with old FPS aesthetics, which sets it apart from hundreds if not thousands of FPS games. I also like that the game allows you to upgrade your character once the levels are complete, and you have the ability to wield magic on top of using weapons. Rather than allowing quicksaves, players are given lives, which does change your playstyle if you are accustomed to just quit loading over and over again like in the 90s. The only other game that I'm considering is the PC port of Gunbird 2, but I think I may opt to get the Switch version if I do want to go down that route. I usually prefer to have my shmup tantrums out in public anyway.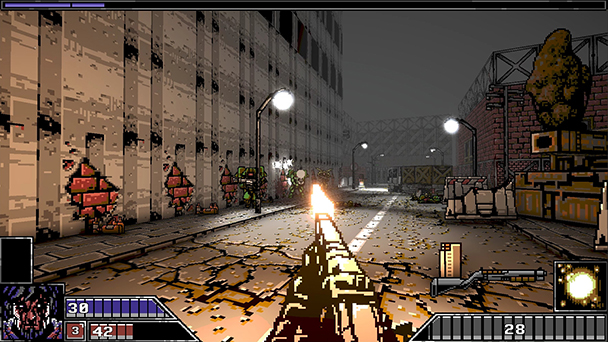 Matt C's Pick (editor, Shindig): I always enjoy ebihime's visual novels, so I'm very excited to see Strawberry Vinegar getting a console release. She has a way of writing curious, quirky characters with real depth and complexity, in stories covering everything from cute, fluffy romance to serious explorations of depression. She has a way with words that makes every line of script compelling, and the value of that can't be overstated, especially in a visual novel.
Strawberry Vinegar leans heavily into the cute and fluffy side of things. It's a story about a Sakuraba Rie, a cynical, friendless young girl who one day finds a demon in her kitchen trying to steal cookies. The demon threatens to devour Rie's soul unless she can get something to eat, setting the two on a comical journey in search of food, with an unlikely friendship developing as a result.
I'm also obligated to give the new (or at least, new to Steam) Touhou games a mention. With so many genre-bending fan-games coming out, it feels like the main series can get a bit drowned out, so it'll be nice to have a few more available through the relative ease and convenience of Steam.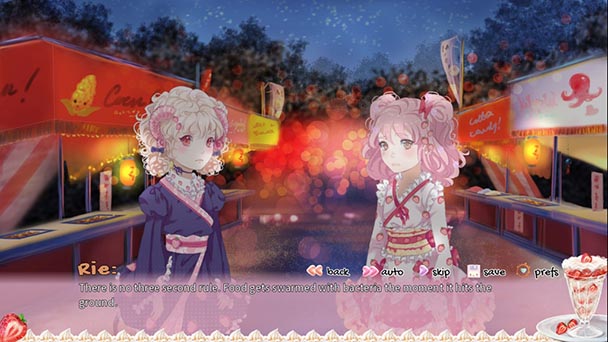 Matt's Pick: The big release this week is clearly Summer Loop, the latest in the Dee Dee visual novel series available at the DigitallyDownloaded.net Itch.io page… okay, okay, sorry Robert. I'll stop shilling.
So, I'm going to see you all in Clubhouse Games, and I'm going to show you all the meaning of pain through my elite Hanafuda skills. You seriously do not have a chance there. I'm that good that I'm just about ready to go take on the yakuza of Japan in their own game. Lucky for them (and their money) COVID-19 has put a temporary hold on that trip…
Also, and I know this is going to sound really weird to all of Robert's readers, who are used to me beelining straight to the nearest Japanese game with my picks of the week, but Tour De France. No, really. REALLY. I first played a Tour De France game about four years ago, and I gave that a spin just out of pure curiosity. Weeks later and I was still playing it and finding it the most fascinating experience. It's a sports game, but it's also not, since 99% of what you're doing is team management and strategy. It's a budget sports series but at the same time the developers know why people tune in to the real-world sport and they make sure the French countryside is as attractive as possible. So yes, this week, I do find myself recommending a sportsball game!