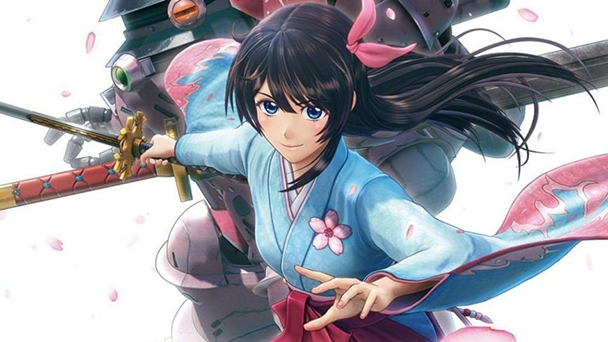 Two titles are poised to vigorously fan the flames of nostalgia. Trials of Mana made it first official stateside appearance as part of last year's Collection of Mana. This week Square Enix's three-dimensional remake makes it debut, arriving on PlayStation 4, Switch, and PC in digital format. Those seeking a physical copy will have to wait a few weeks, with delays blamed on the pandemic. Then there's Sakura Wars, which offers a soft reboot of Oji Hiroi blissful steampunk property just in time to coincide with the launch of a new animated series.
Header art: Sakura Wars, PlayStation 4
PlayStation 4
Azure Striker Gunvolt: Striker Pack (physical & digital, $39.99)
MotoGP 20 (digital, $39.99)
Moving Out (physical, $29.99, digital, $24.99)
Predator: Hunting Grounds (physical & digital, $39.99)
Sakura Wars (physical & digital, $59.99)
SnowRunner (physical & digital, $49.99)
Spuds Unearthed (digital, $TBA)
The Inner Friend (digital, $TBA)
Trials of Mana (digital, $49.99)
Switch
Active Neurons – Puzzle game (digital, $3.99)
Animal Fun for Toddlers and Kids
Archaica: The Path of Light (digital, $14.99)
Broken Lines (digital, $24.99)
Code: Realize ~Future Blessings~ (physical & digital, $39.99)
Damaged in Transit (digital, $14.99)
Debtor (digital, $2.99)
Dread Nautical (digital, $19.99)
eSports Legend (digital, $11.99)
Guard Duty (digital, $9.99)
Hang The Kings (digital, $0.49)
Little Busters! Converted Edition (digital, $44.99)
MotoGP20 (digital, $39.99)
Moving Out (physical, $39.99, digital, $24.99)
NARUTO SHIPPUDEN: Ultimate Ninja STORM 4 ROAD TO BORUTO (digital, $49.99)
Offroad Racing – Buggy X ATV X Moto
Picross S4 (digital, $9.99)
SmileBASIC 4 (digital, $24.99)
Sunless Sea: Zubmariner Edition (digital, $19.99)
Telling Lies
The Copper Canyon Dixie Dash
Trials of Mana (digital, $49.99)
Where Angels Cry
Yumeutsutsu Re:After (digital, $49.99)
Yumeutsutsu Re:Master (digital, $64.99)
Xbox One
Archaica: The Path of Light (digital, $14.99)
Cloudpunk (digital, $TBA)
MotoGP 20 (digital, $39.99)
Moving Out (physical, $29.99, digital, $24.99)
Quern – Undying Thoughts (digital, $19.49)
Quest Hunter (digital, $19.99)
SnowRunner (physical & digital, $49.99)
Sunless Sea: Zubmariner Edition (digital, $19.99)
The Inner Friend (digital, $TBA)
PC
A Summer's End – Hong Kong 1986 ($TBA)
Cloudpunk ($TBA)
Gears Tactics ($59.99)
-Innocent Fille- for Dearest ($TBA)
Mahou Arms ($TBA)
Moving Out ($24.99)
SnowRunner ($49.99)
Trials of Mana ($49.99)
WarriOrb ($TBA)
XCOM: Chimera Squad ($9.99)
Robert's Pick: Prepare for a full-blown declaration of love for Sakura Wars. I don't why the property has struggled for recognition in the West. Oji Hiroi's game, Radix's OVAs, Madhouse's anime, and stateside debut 2005's So Long, My Love have all been engaging. Each has centered on the daily duties of a team of talented young women who shift between putting on theatrical productions and donning mech suits to stick it to demons. This is the kind of dichotomy that many of us adore, and it's offered up a legacy of great music, captivating action, and naturally, allusions of romance.
As such, this week's release of Sakura Wars is ready to correct this conundrum. It's billed as a soft reboot, so it requires no previous knowledge of the property (but if you are a fan, there's a few enriching references). The game adopts an anime-like structure, complete with eye catches and previews of what's to come, so it's remarkably accessible. But most importantly, it's a fantasy world that's carefully realized. I'm a sucker for detail and seeing the game's recreation of the Imperial Theatre has me bewitched.
Sure, it's not perfect. I suspect critics might complain about the Dynasty Warrior-esque combat or some of the contrivances needed to advance the plot. And while the L.I.P.S. dialog system seems to provide conversational choices, in execution responses are a bit too fixed. But that's a minor transgression for a game that's full of detail, charm, and fights where a vocalized main theme kicks in. If serialized tokusatsu or henshin sequences have been a part of your upbringing, Sakura Wars will undoubtedly delight. I haven't enjoyed myself this much in months.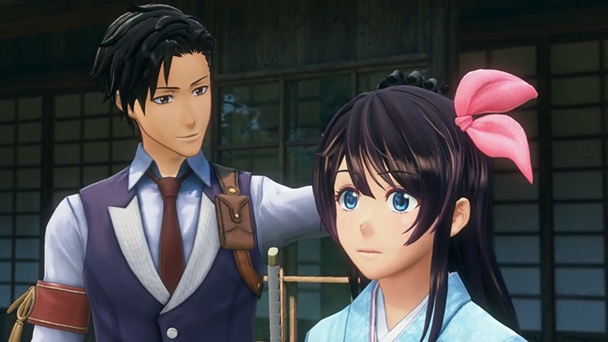 Ryan's Pick: Nostalgia takes the wheel again this week folks, this time with the Trials of Mana. Square Enix certain has a thing for remakes as of late, but I don't necessarily think it's a bad thing. It's been 25 years since the release of Trials of Mana on SNES and offering the ability to play this classic action RPG in 3D is a pretty smart idea, especially for younger generations that may be less tolerant of Super Nintendo graphics. The original soundtrack for this game got me breathing heavy, so I am eagerly awaiting to see how the remastered version holds up.
It's pretty easy to draw some parallels to Dragon Quest XI's graphics as the game art for this RPG clearly looks close with slightly chibi'd characters and cartoonish shaders. That's not necessarily a bad thing as I think that particular game engine should work pretty well for an action rpg. Voice acting is also added, so I think that will also entice JRPG fans who had played the original to give it another play with some added depth to their favorite characters. Personally, I just hope they keep that original semi-reggae music with that strange gated snare sound that sounded like a Final Fight punch while you ride the goggle-wearing turtle in the ocean. I realize this is a pretty specific ask, but that is game consumerism at its core I guess. Even if I don't get my reggae music, I believe this one will surely be worthwhile.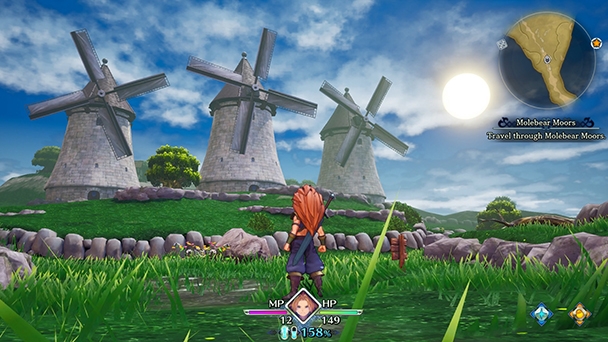 Matt's Pick (Editor, DigitallyDownloaded): While I could talk about both Trials of Mana and Sakura Wars, Ryan and Robert have already well covered the magic of those two. So, let me tell you about A Summer's End – Hong Kong 1986 instead. You're probably thinking to yourself "I've never heard of this game before," and that's fine. Don't worry. I hadn't either until this week, days before it actually releases. It's an indie visual novel launching on Steam and itch.io, and as we all know, there are so many indie VNs releasing that it's impossible to keep up with them.
But A Summer's End really does look like it could be something special. It's absolutely gorgeous for a start, with character designs and key art that just looks so inviting. It also promises to be a very smart game. I mean, just look at the description: "Inspired by Hong Kong cinema, 80s anime, city pop, and contemporary Asian literature." If you're throwing around words like "literature" and suggesting inspiration for Wong Kar-wai's Chungking Express, you've got my attention. In fact, I don't think there's any way to get my attention quicker than doing just that.
Also, A Summer's End is a yuri, and looking at some of the art it does look like it gets a bit steamy. Those are both good things too – we need more quality, well-intentioned yuri out there, and steamy stuff is always a cause for celebration. So there you go. My pick of the week is a thing that almost no one is aware even exists!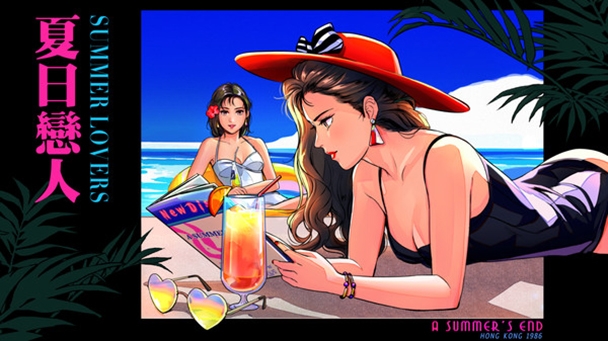 Ginny's Pick: Alright, I'm going to go in and say that it was a tough pick between Sakura Wars and A Summer's End, mainly because we really don't see enough queer VNs out there in the market that are written by people who have the lived experience of their characters! The creators of A Summer's End are queer and Asian, and I have absolute faith in their ability to tell a story focused on those particular tenets in a beautifully-illustrated and meaningful package.
Sakura Wars, on the other hand, sticks you in a mech and lets you punch giant lizard dinosaurs when you're in-between battle theatre revue performances (like Revue Starlight but with swords). I hope that I'm allowed to split my recommendation vote this week between two titles because I really couldn't choose!
Sakura Wars in particular is the one that people are going to have a reference point for, and it may surprise some that the combat and mechanical controls aren't going to be a 1 to 1. Sakura Wars is a remake in some regards, and it makes great use of its Taisho-era setting as a setpiece of its own to stage some pretty elaborate cutscenes and to introduce some bombastic characters. There's a bit of a romance element to getting to know your characters that can feel stilted in some parts but it's otherwise a very compelling title and we think that it's a great snack to crunch on in the wake of meatier games like Final Fantasy 7 Remake.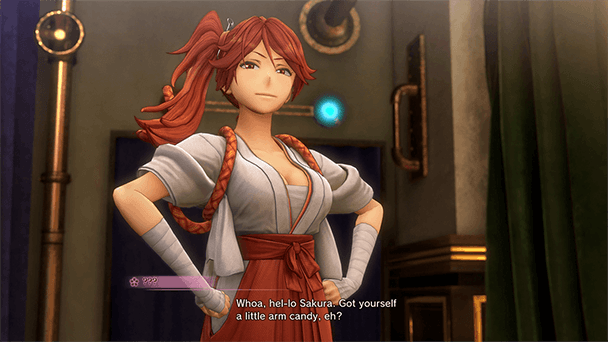 Matt C's Pick (editor, Shindig) One of the games I'm most excited about this week is Cloudpunk. Cyberpunk games are dime a dozen, but it's rare to see a game that remembers the "punk" part. Everyone wants the neon lights and cool body augmentations, but nobody wants to really deal with the themes of corporate control and identity that are so inherent to the genre.
Cloudpunk, on the other hand, looks like it's putting those things front and center. In it, you play as a new driver for a semi-legal delivery company, a job that brings you into contact with people from all corners of the neon-drenched city Nivalis.You'll be meeting everyone from the plutocrats that run the city to the people on the street, and how you interact with them will have a "lasting impact on the inhabitants of Nivalis".
I'm also intrigued by Cloudpunk's setting, not least of all because it's an open-world game with a voxel art style—two things I don't generally care for. In this case, both those things seem to really work in favour of the mood that the game's looking to create. If nothing else, an open-world game that takes place in the space of a single night instead of some grand, sweeping adventure is a bold direction, and I'm looking forward to seeing how that plays out.