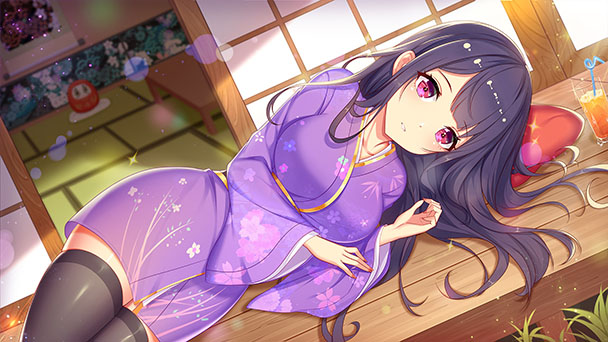 From the re-appearance of Untitled Goose Game, Katamari Damacy creator Keita Takahashi's next bold effort and a card game where the change the rules as you play, mid-December is offering up some remarkably offbeat titles. In keeping with the trend toward unconventionality, the physical version of Deadly Premonition Origins is also due this week, providing Switch owners with some an ample amount of quirk. Fortunately, the appearance of titles like Frogger and The Talos Principle, bring a bit of normalcy to the schedule of new releases.
Header image: Pretty Angel, PC
PlayStation 4
Cardpocalypse (digital, $19.99)
Dead End Job (digital, $16.99)
SuperEpic: The Entertainment War (digital, $17.99)
Untitled Goose Game (digital, $14.99)
Wattam (digital, $16.99)
Switch
Arcade Archives: Frogger (digital, $7.99)
Cardpocalypse (digital, $19.99)
Dauntless (digital, free-to-play)
Dead End Job (digital, $14.44)
Deadly Premonition Origins (physical, $39.99)
Event Horizon: Space Defense (digital, $3.49)
Gensou Skydrift (digital, $19.99)
Jamestown+ (digital, $14.93)
Rift Keeper (digital, $9.99)
SuperEpic: The Entertainment War (digital, $17.99)
The Talos Principle: Deluxe Edition (digital, $29.99)
Travel Mosaics: A Paris Tour (digital, $9.99)
Xbox One
Cardpocalypse (digital, $19.99)
Dead End Job (digital, $16.99)
Pathologic 2 (digtial, $34.99)
SuperEpic: The Entertainment War (digital, $17.99)
Untitled Goose Game (digital, $14.99)
PC
A Tofu Tail ($TBA)
Budget Cuts 2: Mission Insolvency ($TBA)
Dead End Job ($16.99)
Detroit: Become Human ($TBA)
Hand Simulator: Survival ($TBA)
Iridion 3D ($TBA)
Onset ($TBA)
Periodic Deliveries ($TBA)
Pretty Angel ($TBA)
Sakura Gamer 2 ($TBA)
Seven Days ($TBA)
Shera and the Three Treasures ($TBA)
SuperEpic: The Entertainment War
Virgo Versus The Zodiac ($TBA)
Wattam (Epic Games Store, $16.99)
Robert's Pick: Maybe it's my eyes growing increasingly myopic, but I enjoy playing shoot-'em-ups on the biggest screen possible. I had the opportunity to play Deathsmiles, Muchi Muchi Pork!, and U.N. Squadron on a sixty-five inch television last October and it was a glorious experience. That said, I also appreciate portability since I always seem to be on the go and have amassed a growing collection of STGs for my Switch. For me, a bit of bullet evasion is one of the best ways to tolerate that endless stream of pre-trailer commercials that theatres make you sit through.
Originally released in 2011 for PC, Jamestown is making its way onto Switch this week. Reportedly influenced by CAVE's own Progear, Final Form Games' vertically scrolling shooter looks and plays exceeding well on Nintendo's system. Sure, you might argue that is a fairly textbook entry, lacking the kind of creative hook that fuel the genre's best efforts. But between a multitude of ships that demand their own distinctive approach, to 'vaunting' which trades collected power for shielding, damage and a point multiplayer, there are risk/reward elements to be scrutinized. Add in local co-operative play and you have the rare Western shooter than holds its own against the Japan's elite efforts.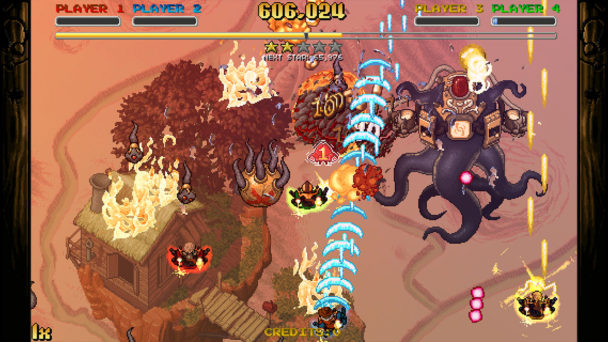 Ryan's Pick: Weird is beautiful and that is the exact reason why I'm choosing Wattam as my pic for this week. I have been a big fan of Takahashi Keita's Katamari Damacy series. It was bizarre on many levels, it had amazing music, and never really tried to explain how to be good at the game. It just started you out, and soon you were out rolling over sumo and cats while listening to cafe jazz like you were a pro. It sure looks like this light-hearted weirdness shall continue in Takahashi's latest title Wattam.
To be honest I'm not even sure exactly how you can be successful in the game, but it does appear that joining hands and talking to other NPCs will open up new opportunities as you move around the map. I saw the main character eat another and then poop him out as well. These are some mechanics that are on my level. While this won't have the gigantic screaming bosses that live close to my heart, I believe it will be a fun title to experiment with and see exactly how weird things can get. The trailer music had someone singing with a vocoder, so I think I'm in good hands with this one.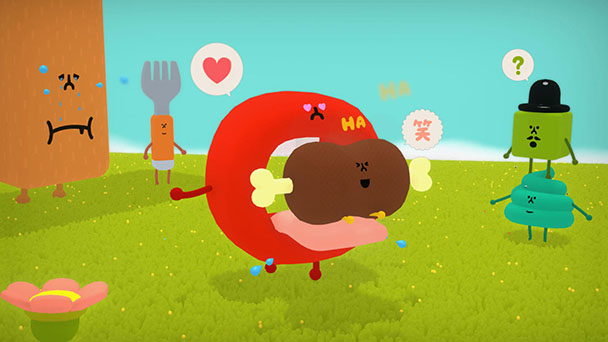 Matt's Pick (Editor, DigitallyDownloaded): I need to get revenge on Robert this week. Last week Hatsune Miku VR released on PlayStation VR, and Robert never bothered to tell me, so in a week where a Miku game released, I recommended something else. Given how much I love, adore, worship, and really, really love Miku I feel bad that I didn't recommend her new game. So! Since this week's lineup doesn't do a whole lot for me, let's backtrack a bit.
Hatsune Miku VR is a delight. After so many years with SEGA running the show, it has been really lovely to be able to see a different developer's take on Miku play out. This game works much like Beat Saber, only with this one there's a dancing Miku standing there, right in front of you, almost close enough to kiss and… okay, yeah, I gave that a crack too.
But seriously, yes, Hatsune Miku VR has been on HTC Vive and Oculus for a while now, but if your only option for the VR experience is PSVR, give this one a spin, because it really is an excellent rhythm game, and an excellent use of the VR technology. It's only problem is the relatively thin tracklist compared to what you can get with the non-VR games, but then Hatsune Miku VR's Miku is thicc and therefore worth every cent.
And now, having ruined Robert's weekly wrap with the most thirsty thing you've read all year (oh yes, my thirst for that beautiful twintailed siren), I shall ride off into the sunset. My week's good work is done.
Also, screw it, Frogger is good. Play Frogger.