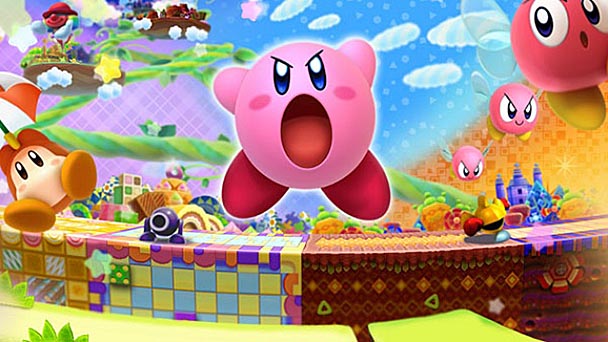 From a double-dose of 3DS goodness by way of Mario Golf: World Tour and Kirby Triple Deluxe to reinvigorations of games such as Age of Mythology and Titan Attacks!, this week'slist of new releases extends a number of tempting titles. For Xbox One owners, the next few weeks offer a chance to catch up on those backlogs- at least until Wolfenstein: The New Order hits store shelves and digital download services on May 27th.
PlayStation 3
Bound By Flame (PSN, $39.99)
Hakuoki Stories of the Shinsengumi (also on PSN, $39.99)
Shin Megami Tensei: Nocturne (PSN, PS2 Classic, $9.99)
Sportsfriends ($14.99, Cross-Buy with PS4 Version)
Titan Attacks! (PSN, $11.99, Cross-buy)
PlayStation 4
Bound By Flame (PSN, $49.99)
MLB 14 The Show (also on PSN, $59.99, Canada $69.99)
Sportsfriends (PSN, $14.99)
Stick It to The Man! (PSN, $9.99, Free for PS+)
Titan Attacks! (PSN, $11.99, Cross-buy)
Wii U
Abyss (eShop, $1.99)
Mach Rider (Virtual Console, $4.99)
Stick It To The Man (eShop, $9.99)
3DS
Azada (eShop, $5.99)
Kirby Triple Deluxe (also on eShop, $29.99)
Mario Golf World Tour (also on eShop, $29.99)
Mega Man Xtreme (eShop, $4.99)
PICROSS e4 (eShop, $5.99)
Tiny Games – Knights & Dragons (eShop, $2.99)
PS Vita
Broken Sword 5: The Serpent's Curse ($16.99)
Football Manager Classic 2014 (PSN, $39.99)
God of War Collection (Also on PSN, $29.99)
Mahjong Royal Towers & Mahjong World Contest Bundle (PSN, $8.99)
Titan Attacks! (PSN, $11.99, Cross-buy)
PC
8BitBoy (Steam, $6.74)
Age of Mythology: Extended Edition (Steam, $23.99)
Back to Life 2 (Steam, $4.24)
Famaze (Steam, $3.74)
Farming World (Steam, $11.24)
Flockers (Steam, $14.99)
Nekro (Steam, $14.99)
Spark Rising (Steam, $TBA)
Sweezy Gunner (Steam, $3.99)
Swipecart (Steam, $TBA)
Tesla Effect: A Tex Murphy Adventure (Steam, $17.99)
The Desolate Hope (Steam, $9.99)
The Whispered World: Special Edition (Steam, $15.99)
Warrior Kings: Battles (Steam, $8.49)
Robert's Pick: While I'm probably best known for the hours I've dropped into the Disgaea franchise, truth be told, I've probably spent more time with Ensemble Studios, Age franchise. Sure, Age of Empires III stands as the developer's peak, but Age of Mythology is no slouch, giving Greek, Norse, and Egyptian lore the real-time strategy treatment. This week's Extended Edition adds widescreen support, a global lighting system, enhanced graphics, and Steamworks support to an already amazing title.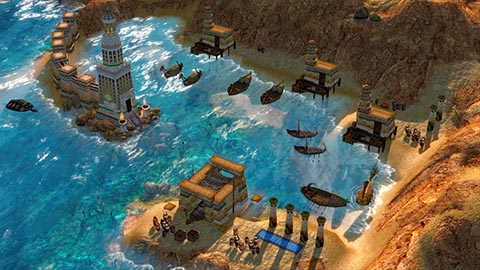 Gonçalo's Pick: Ask any RTS fan for their 10 favorite strategy developers and chances are Ensemble studios will make the list, citing Age of Empires as the main reasoning behind this decision. As deep and addictive as the series is, my favorite title in the series has always been Age of Mythology due to its theme, which places a greater emphasis on fantastical creatures than the main series. Couple this with a wonderfully addictive rock-paper-scissors model and there's a good chance fans of the genre will lose themselves in in the game for hours.