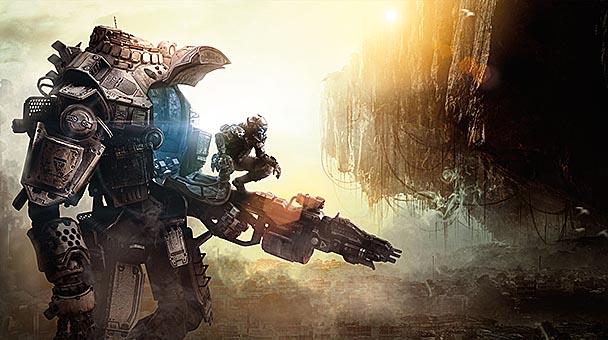 "Have you played Titanfall?" This week PC and Xbox One players will finally be able to answer that query with a resounding, "yes!" as the release of the highly anticipated shooter draws near. For Xbox 360 owners without one of these systems, a response will have to wait, as Bluepoint Games' port won't be unleashed until March 25th. But don't shed too many tears for those clinging to past-gen hardware- they still have Dark Souls II to console them. Purportedly offering a sixty-hour campaign, From Software's latest has the capacity to tide players over.
PlayStation 3
Atelier Escha & Logy: Alchemists of the Dusk Sky
Dark Souls II
Putty Squad
PlayStation 4
Putty Squad
TowerFall
Wii U
BLOK DROP U (eShop, $1.99)
NES Open Tournament Golf (eShop, $4.99)
Xbox 360
Dark Souls II
Xbox One
Titanfall
3DS
Adventure Island II (eShop, $4.99)
The Mysterious Cities of Gold: Secret Paths (eShop, $14.99)
Vacation Adventures: Park Ranger (eShop, $7.99)
Yoshi's New Island
PS Vita
Putty Squad
PC
1954 Alcatraz (Steam, $17.99)
Dominique Pamplemousse (Steam, $4.24)
Frozen Endzone (Steam, Early Access, $TBA)
Mitsurugi Kamui Hikae (Steam, $8.49)
Post Master (Steam, $11.24)
Titanfall (Origin, $59.99)
TowerFall Ascension (Steam, $12.74)
Towtruck Simulator 2015 (Steam, $11.99)
Windforge (Steam, $13.29)
Robert's Pick: My reputation might be at risk for admitting this, but I'm a bit indifferent toward this week's releases of Titanfall and Dark Souls II. If the former had a single-player component and I wasn't so horrible at the latter, my tastes might be more in tune with my contemporaries. Instead my sensibilities are aligned with the mastery of alchemy: having played every entry in the series since 2005's Atelier Iris: Eternal Mana, I have a suspicion  that Escha & Logy: Alchemists of the Dusk Sky will be stirring my cauldron. Past entries have presented the path to self-actualization in an enjoyable manner, and from the eight hours or so I've poured into Escha & Logy, it appears that the formula for item synthesis, exploration, and turn-based combat have lost none of its potency over the years.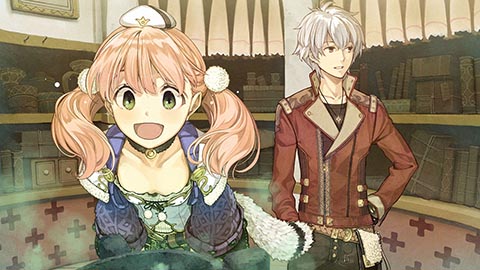 Gonçalo's Pick: Quite the full week we have here, between Dark Souls 2, Atelier Escha & Logy and Titanfall I might as well throw some die and let fate choose my pick. Okay, maybe that's going a bit too far but I think you get my point. Then again Titanfall doesn't feature a single-player campaign, something which sadly is becoming tad too common in gaming for my taste, and while I love the Atelier games, I haven't had the opportunity to play the last two titles so perhaps my backlog is finally starting to get the best of me. Though the choice is very neck-and-neck, in the end I'll be spending my time dying over and over again in Dark Souls 2, enjoying every minute of it.