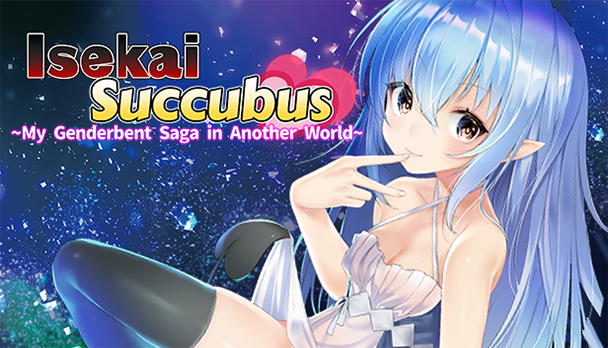 A lot of players might look over Isekai Succubus ~My Genderbent Saga in Another World~ given its erotic roots. But that might be a mistake if you're a fan of dungeon crawls.
Isekai Succubus ~My Genderbent Saga in Another World~
Platform:
PC
Developer:
Sakura Mangekyou
Publisher:
Eroge Japan
Release date:
January 14th, 2022
Price:
$14.99, $11.99 launch discount price through January 21st
Availability:
Steam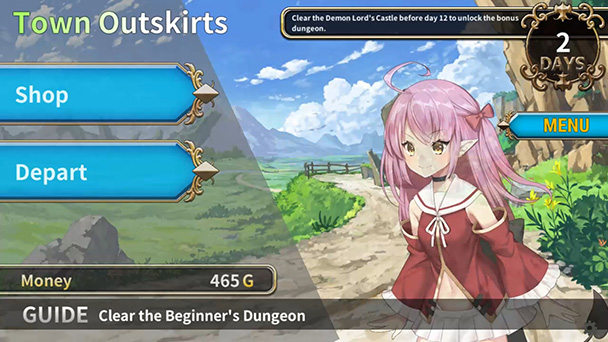 After being hastily teleported to another world by a cryptic witch, you awaken to find yourself in the body of a female. There'll you meet Elena and Ange, who recently fled their hostessing jobs at the local maid café. Turns out, the local Demon Lord was fixated on Ange, visiting her every day, and sporadically proposing marriage. While his insistence troubled the young maiden, it also affected her popularity at work, and few wanted to infringe on the Demon Lord's best girl.
But that's not the only obstacle the girl's face. Framed with stealing a crystal at a guard post on the edge on town, Elena and Ange take refuge in a dungeon. When they notice the stolen crystal glowing, they heed its signaling, finding the lovely, azure-haired protagonist. Rinne, as her escaping acquaintances call her, is a succubus who able to feed on the sexual enemies of monsters.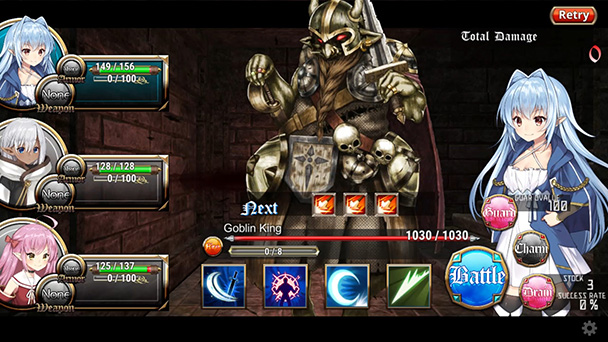 Mild or Spicy, It's Your Choice
Yes, it's not everyday that eroticism is viewed as consumable. But Isekai Succubus ~My Genderbent Saga in Another World~ is an eroge, or erotic game that becomes more lascivious with the installation of a free R-18 patch. But like a surprisingly number of eroge, even if you're not here for the CGs with tastefully pixelated genitalia, there's a worthwhile game beneath it all.
Sure, the writing isn't great. It settles for mild amusement rather than a procession procession of punchlines. But as exposition, it fulfills the obligation of pushing the plot along, sending Elena, Ange, and Rinne reconnoitering a series of dungeons. Much like Succubus ni Tensei shita node Milk wo Shiborimasu, a manga with a similar premise, the actual genderbending is routinely played for laughs, at least until the end of the game. But if you're OK with playing the onē-san (big sister) role, the dialog offers mild amusement. For those seeking longevity, the ten-hour storyline offers multiple endings.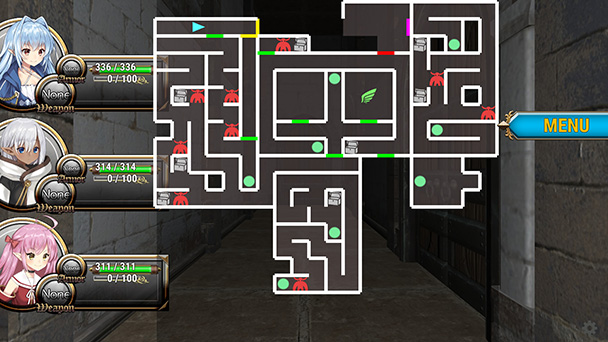 Combat That's a Cut Above
While the conversations adopt a two-dimensional, visual-novel style delivery, the explorations are performed in three-dimensional, grid-based map, complete with auto-mapping. As with most entries in the genre, there's a sense of satisfaction when filling out the map and finding ways to unbolt unlock the occasional locked door. Although most (but not all) creatures will respawn when you leave the dungeon to resupply, Isekai Succubus shirks random encounters, with foe portraits rendered in colors to indicate if they are subordinates or bosses.
Isekai Succubus shines when it comes to battles. Combat for your trio of party members occurs in two stages, with skill and attack phases. The former employs capabilities that are either triggered immediately or during the attack phase. New skills are learned by collecting items, dispending abilities like physical and magical elemental-based strikes, buffs, debuffs, or reviving an incapacitated ally. Each character can equip up to four of these, which are regulated by a turn-based cooldowns.
Attack phases represent the more traditional, elemental-based hits. But there's nuances here too. Every time you don't use skills, your Charm Meter increases. This factors into the ability to thwart enemy attacks, stopping some of the attacks. Isekai Succubus goes out of its way to communicate enemy abilities and weaknesses, with enemies telegraphing their attacks and well as having their own Rage Gauge. When you allow that to fill, foes will unleash a devastating assault. And while you can always adopt a defensive stance, you'll have to worry about guard breaks, potentially opening party members up to double damage.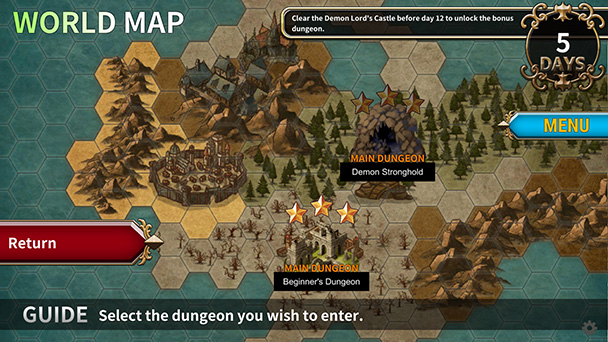 Keeping Both Hands on the Controller or Mouse
Undoubtedly, it will take a few runs before you'll figure out most of the minutiae. But pleasingly, Succubus is rarely punitive. Sure, you'll have to make prudent decisions when facing bosses. But the frustration that can often accompany dungeon crawls isn't here. If you does becomes burdensome, players can opt to select an easier different setting. Even without the lure of an additional sexuality with the patch, Isekai Succubus stands on its own as a respectable, surprisingly strategic dungeon crawl.
Built on the Unity Engine, the game runs competently on PC.  The launcher limits output to 1080p, which seems to be the native fidelity for many of the game's assets. Sure, there's are telltale signs with is an eroge with a limited budget. Music tracks are brief and there's not too much variety. Likewise, the monster designs are limited to static images, but at least they are artfully drawn. Although voice acting is very limited and you'll probably wish it was performed throughout the whole game, the occasional utterance helps establish Succubus' characters.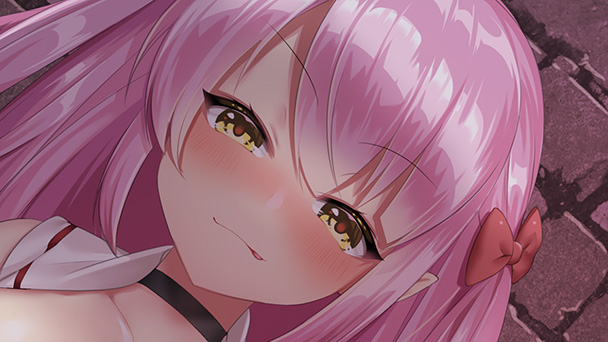 Conclusion
Dungeon crawlers can be drab affairs, making games like Undernauts: Labyrinth of Yomi stand out from its peers. But if you're seeking exploration with a playful disposition, Isekai Succubus ~My Genderbent Saga in Another World~ is undoubtedly worth a try. With combat that's better than you might expect, it's a stirring experience, even if you don't add the erotic material.
Isekai Succubus ~My Genderbent Saga in Another World~
was played on PC with review code provided by the publisher
Review Overview
Summary : Isekai Succubus ~My Genderbent Saga in Another World~ demonstrates that the main draw of an erotic game doesn't have to be the eroticism. Hamlet was right, "The play's the thing".