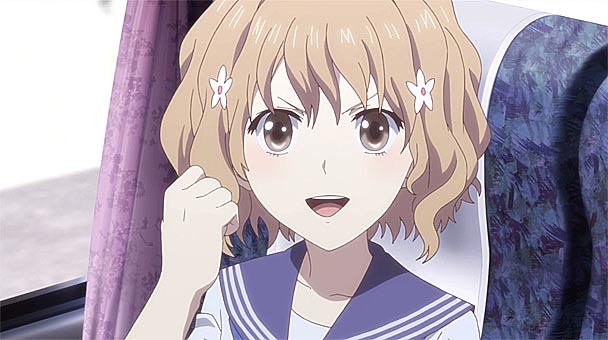 Although absorbing character arcs are ubiquitous in anime, few depictions of development have been as gratifying as the first thirteen episodes of Hanasaku Iroha: Blossoms for Tomorrow. Viewers witnessed protagonist Ohana Matsumae move from Tokyo to live and work at her grandmother's hot springs inn after her mother decided to elope. At the Kissuiso resort, Ohana grew from a bumbling outsider to a diligent, capable worker while exhibiting a charmingly vibrant and infectious disposition. This temperament is also an apt description for Hanasaku Iroha's first season, with each episode soliciting a smile as Ohana served as the energetic catalyst amidst a succession of minor quandaries.
With the lead character finishing her journey of self-actualization, the second season of Hanasaku Iroha attempts to offer a backstory for Kissuiso's other staff members. While there's payoff in watching shy coworker Nako briefly flirt with extroversion or seeing the restrained romance between Ohana's uncle Enishi and confidant Takako start to simmer, too many of the second season's episodes settle for conventional celebratory storylines. While trips to the beach, shopping, and festivals often serve as obligatory agendas for lesser series, these excursions feel squandered on Hanasaku Iroha's cast of appealing personalities.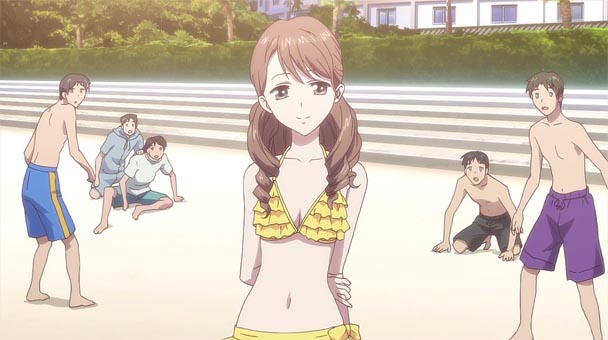 That said, the closing episodes of season two deliver a contenting, emotional denouement centering on Kissuiso. After twenty-six episodes, viewers will likely become just as concerned with the resort as any of the show's other character, thanks to P.A. Works' masterful rendering of the Taishō-era onsen. Much like anohana: The Flower We Say That Day's depiction of Chichibu, the representation of Kissuiso feels authentic- in part due to the studio's consummate visualization. From the discernible wood grain in a stairway handle to the exceptional scuff of a marble floor, Hanasaku Iroha not only visually stunning, but feels like a real-world location. Beyond environmental details, character animation is just as superb, with the cast exhibiting fluidity and weight in each movement.
Sonically, the anime is equally adept, offering sound effects like the din of cicadas or the patter of feet down hardwood hallways. Beyond the incorporation of brief melodies for karaoke segments of singing sequences, Hanasaku Iroha's soundtrack is subdued, offering gentle piano refrains to underscore events. Season two's opening song is the peppy "Omokage Warp" by Nano Ripe, who also contributes three additional ending themes to accompany Clammbon's likeable closer "Hanasaku Iroha".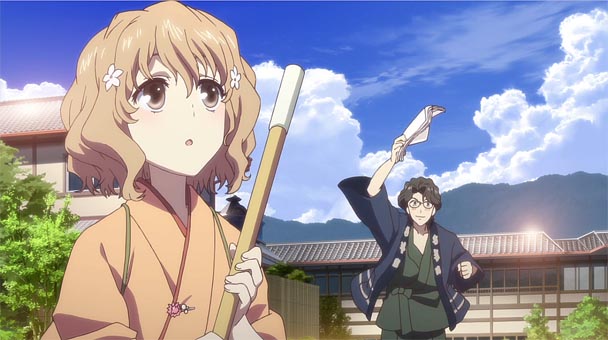 NIS America's season two premium edition mirrors the dual media format of its predecessor, offering two DVDs and two Blu-rays. The quartet of disks are contained in two art-adorned slimline cases, which along with the accompanying hardbound collector's book, is housed in an elegant, oversized box. As it customary for the publisher's anime releases, visual quality is consistently flawless. While the DVD version's 480i picture divulges background details, the 1080p output from Blu-ray media looks stunning, exposing P.A. Works' lavish attention to detail. Occasionally, the fusion of traditional animation and CG artwork produce graphical dissonance, especially in higher resolutions. Yet, Hanasaku Iroha handles the mixture adeptly, prohibiting the combination from breaking viewer immersion.
Much like the box set's picture quality, the premium edition's thirty-six page supplementary meets NISA's customary lofty standards. Inside, viewers will find an agreeable selection of high quality artwork, interviews with key P.A. Works staff, as well as character portraits. For collector's, the book is a near-necessity, offering a privileged insight into the series' production.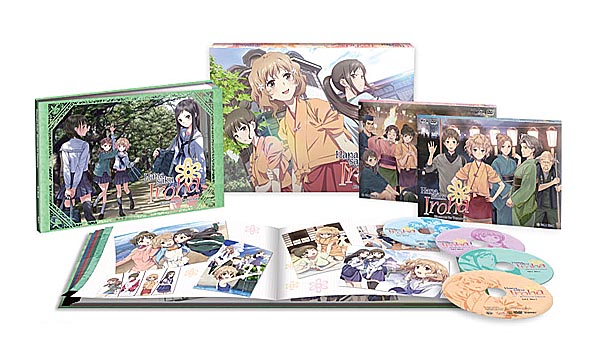 Topping the first thirteen episodes of Hanasaku Iroha: Blossoms for Tomorrow is a difficult task. The anime's first season combined enthralling characters, a mix of comedy and drama, and opulent art style to create an accomplished entry in the slice-of-life genre. While season two occasionally stumbles, the concluding episodes extend a satisfying closure to the heartwarming adventures of Ohana and company. As such, collectors will probably want to possess the full 26 episode plotline.