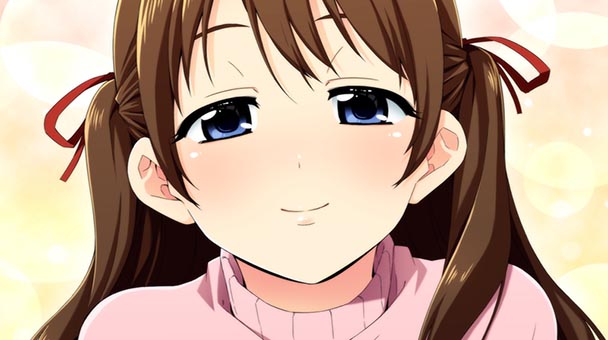 On the surface, Go! Go! Nippon! My First Trip to Japan's plotline seems like a setup for a lively eroge title. After the visual novel's protagonist befriends siblings Mokoto and Akira while online, he's invited to Toyko for a weeklong stay with his internet acquaintances. A brief moment of confusion ensues when the lead character meets his hosts at the Narita International Airport. Expecting two brothers, instead the character is greeted by a pair of enchanting sisters with traditionally masculine names. As the trio returns to Mokoto and Akira's residence, it's remarked that the sister's parents were called out of town on a business trip, provoking the protagonist to submerge any salacious thoughts.
Save for two instances of discovering the sisters in states of partial undress, Go! Go! Nippon!'s holiday proves to be innocuous. In execution, the game isn't as ecchi as the premise first appears, revealing an entertaining interactive travel guide that's bound to delight Western otaku. As a joint venture between visual novel developer Overdrive (Edelweiss, KiraKira) and MangaGamer, My First Trip to Japan was first released in 2011, crafted specifically for Western players. Now, a recent release on Steam has the potential to garner an even larger audience, increasing the visibility of the visual novel outside of Japan.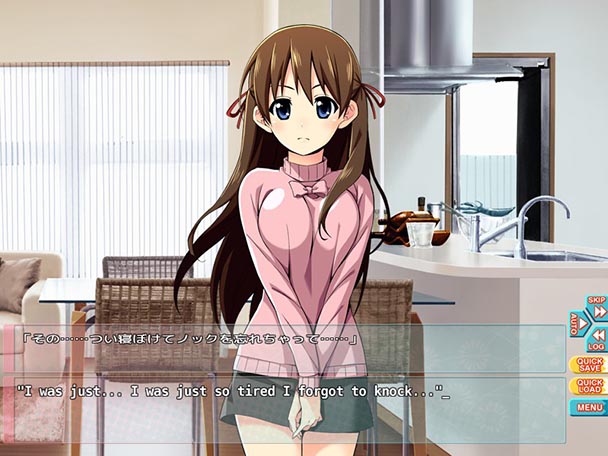 Before players begin their virtual journey to the Land of the Rising Sun, they'll be asked their name and the current dollar to yen exchange rate. The first query is used to name to the protagonist, while the second stat is used to help keep a running tab of travel and dining expenses. While it could have been an interesting inclusion, the usefulness of tracking expenditures is restrained by Go! Go! Nippon!'s structure. Beyond choosing the order of travel destinations, there are few purchasing decisions along the largely linear journey.
That said, the title's Tokyo tour of Asakusa, Akihabara, Ikebukuro, Ginzu, Shibuya, Shinjuku as well as Kyoto's Kiyomizu-dera and Kinjaku-ji provides players with an alluring itinerary of travel destinations. Depending on the player's pick, either affable Mokoto or tsundere Akira ushers players around each district and temple, providing information on Japanese history, etiquette, and culture. The only problem is that Overdrive doesn't always contribute enough visual imagery for each locale. Akihabara's multitude of electronic stores and maid cafes are discussed, but players never really get a chance to see the nuances of each milieu which seems likely to disappoint Go! Go! Nippon!'s potential fanbase.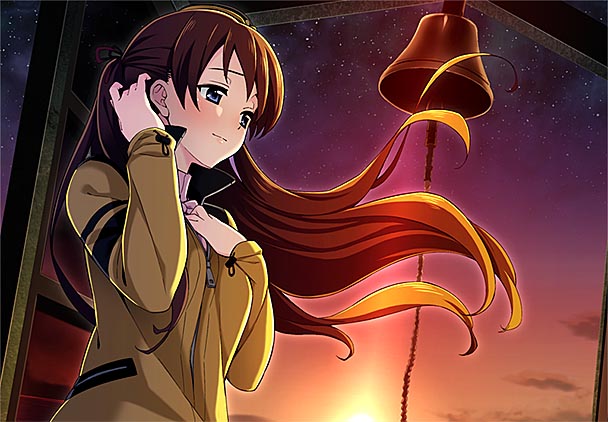 Fortunately, the title does give gamers the ability to look at the real-world locations- a mouse click on the "show photo" button bring up Google Maps' street view. Beyond the allure of exploring each location in detail, the feature also demonstrates the talent of the Go! Go! Nippon!'s artists- who crafted a meticulous recreation of each venue, with advertising for Overdrive's other works standing in for product ads. While Mokoto and Akira aren't animated, each is given a range of facial expressions which helps to bring each character to life.
Beyond the title's visual elements, My First Trip to Japan's other aesthetics are generally adept. Although characters aren't given a voice over, the novel's dialog is simultaneously exhibited in both English and Japanese- ideal for students studying Kanji, Hiragana, Katakana. Navigation through My First Trip to Japan is consistently breezing with players able to change details such as text speed as the transparency of the dialog window. Those you errantly pass over a piece of conversation can even review the title's log to reexamine bypassed passages.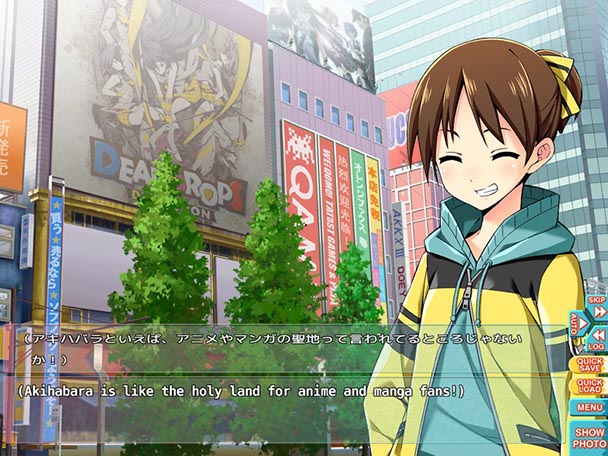 While the virtual tourism is generally successful, players might have a hard time identifying the lead character. The protagonist's perspective in My First Trip to Japan's shifts wildly- while the story expresses the lead's study of the Japanese language, he often is surprised at well-known cultural elements. From showing up tebura (without a gift) as his guest's house, being surprised at the functionality of Japanese toilets, and even the existence of twenty-hour convenience stores, his expertise can seem wildly inconsistent. Luckily, once the character has chosen three destination, he's paired with either Mokoto or Akira, allowing the title's traveling elements to give way to a dating simulation. Of course, completionists will want to take on Go! Go! Nippon!'s four-hour journey twice to see the title's entirety of content.
Although Go! Go! Nippon! –My First Trip to Japan- has a few fundamental flaws, the title's theme should allow otaku to overlook these faults. Undoubtedly, the visual novel's concept is promising, giving players a chance to experience many elements of Japan- for less than the price of a bento box. But it's a shame that the title doesn't follow the mantra of "show, don't tell" just a bit more often.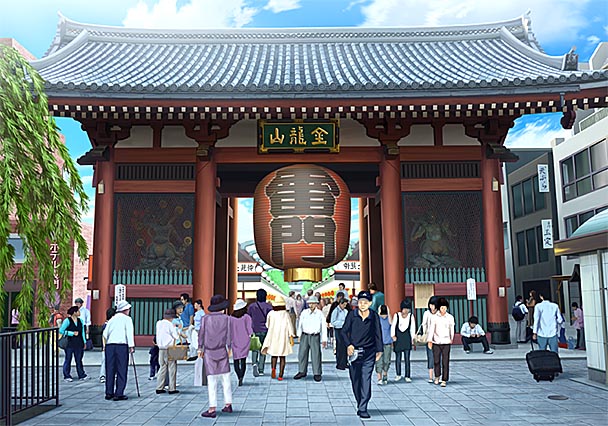 Review Overview
Summary : Go! Go! Nippon! –My First Trip to Japan- combines virtual travel guide and dating sim into a slightly uneven package.