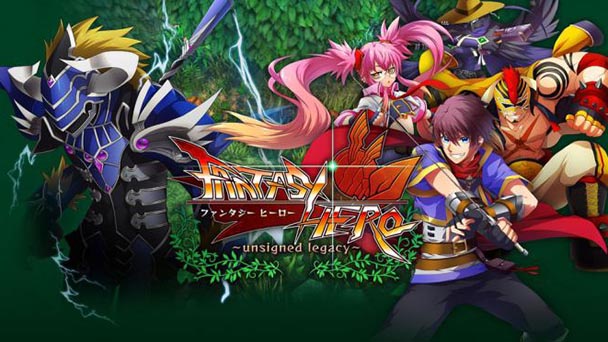 What is the concept? The uprising of the downtrodden is a ubiquitous theme in gaming. For the recent release of Fantasy Hero: Unsigned Legacy, the premise is applied to a quartet of heroes forced to take refuge when a tribe of half-beasts named Decoders conquer the land. Following a string of disheartening defeats, the foursome resolve to overcome near insurmountable odds, overthrowing the reigning beasts, and returning the realm to human rule. While Fantasy Hero's set-up might seem uninspired, the game is inevitably elevated by its curious cast of adventurers, who include a luchador, an enigmatic avian Decoder determined to help the humans, and even a mechanical maven who uses a mecha suit to attack adversaries. Pleasingly, each is armed with a distinctive moveset and multi-tiered tech tree outfitted with a profuse amount of capabilities.
In execution, Fantasy Hero uses the basic gameplay loop of Monster Hunter, only swapping a three-dimensional perspective for an overheard standpoint more reminiscent of a dungeon crawler. As such, the familiar cycle of searching, slaughtering, and scavenging is still exhibited here, albeit downsized to fit in a half-gigabyte digital download. Following the completion of an interactive tutorial, players will be chaperoned to the human retreat. Here, the customary undertakings of any respectable Monster Hunter-clone can be accomplished, with players selecting missions from a central bulletin board, improving or re-forging their weapons at the local smith, buying or selling gear, or matchmaking with a team of up to three additional ad-hoc players.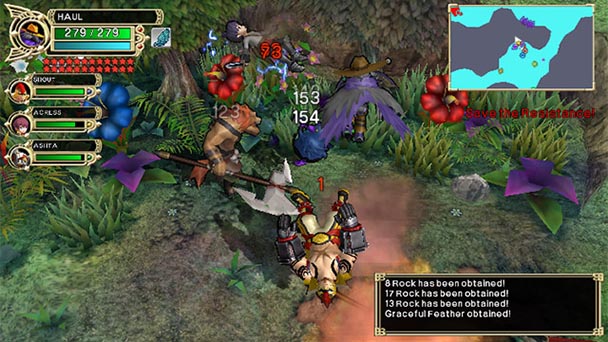 What are the game's strengths? The basic attacks of each character cover a gamut of melee and ranged strikes, offering a number of stimulating choices, although some heavy strikes lock players into an animation. Far more interesting are each party members Artes- special attacks that are triggers with a combination of the left shoulder button and a press of the directional pad. Just one example: mecha maiden Ashta Little Husky can summon a giant robot capable of drilling enemies and launching smart missiles while she's protected in an impenetrable cocoon. As characters level up, they can augment their artes, with passive or active abilities that increase the amount of damage or extend the duration of robot's assaults. Pleasingly, the cool down timer which confines these capabilities is fairly liberal, giving access to a pleasing collection of special attacks and enemy traps.
Although there's a high amount of environmental asset recycling, otherwise Fantasy Hero is a visual success. Maintaining a rock solid sixty-frame per second framerate even when players are surrounded by enemies, the game extends a number of pleasing graphical amenities, such as a pseudo 3D effect when foes are launched into the air. While the thick cell-shading applied to party members won't appeal to everyone, the amount of detail devoted to both characters and landscapes is certain to have universal appeal. The game's soundtrack reveals Arc System Work's partiality for searing guitar riffs, but is agreeably harmonized by a number of slower songs.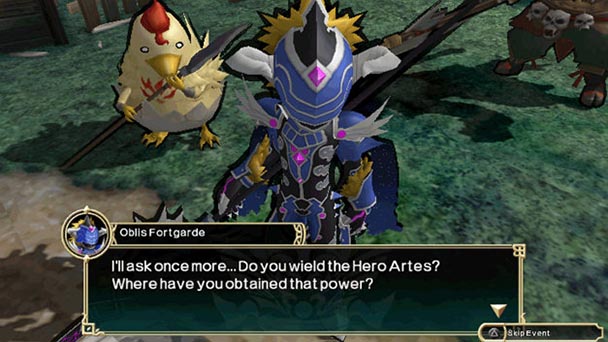 What are the game's weaknesses? Woefully, Unsigned Legacy's lackluster localization might dishearten fans. The decision to retain the "O" to advance, "X" to cancel input method of the Japanese version might frustrate Western fingers accustomed to the opposite, but likely players will gradually adapt to the UI method. More glaring are elements such as grammar errors and dialog that spills out of text boxes. Collectively, these hitches point to a deficiency of playtesting and are bound to peeve players.
But no all of the game's complications stem from stateside changes. Even more vexing is Fantasy Hero's unpredictable difficulty level. Although gamers can opt to adjust the challenge level of any stage, earning additional experience in return for some resilient adversaries, the game's star ranking system often fails to provide a clear indicator of the actual difficulty. As such, expect to invest up to half hour in a level only to perish at the culmination of the stage. Undoubtedly, checkpoints would have mitigated some of the frustration associated with this issue.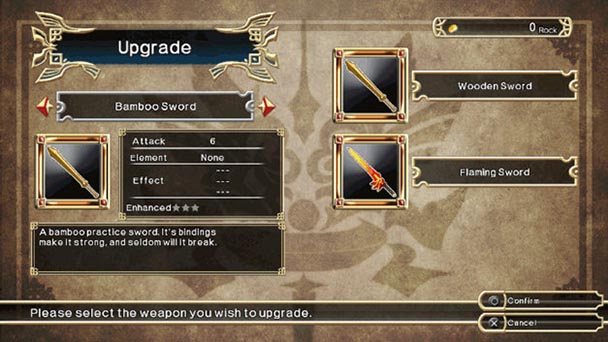 Without a second copy of Fantasy Hero: Unsigned Legacy we were unable to test how the title scaled for additional players. Ideally, the game would have forced local play and would have offered the option to play with at least one online partner, since several of the game's artes are suited for adventuring parties.
Is the game worth the money? Although Fantasy Hero: Unsigned Legacy advances a limited amount of visual diversity and does impel gamers to grind their characters along, the virtues of bolstering your characters helps to offset a bit of the tedium. The title's transgressions are also counterbalanced by a fifteen dollar purchase price- but gamers should know that the economical admission price also comes with a cavalcade of downloadable content, offering elements like additional missions and character skins. As such, Unsigned Legacy is worth a try, and doubly so if the game is ever bundled with a collection of supplemental content, or the price is lowered.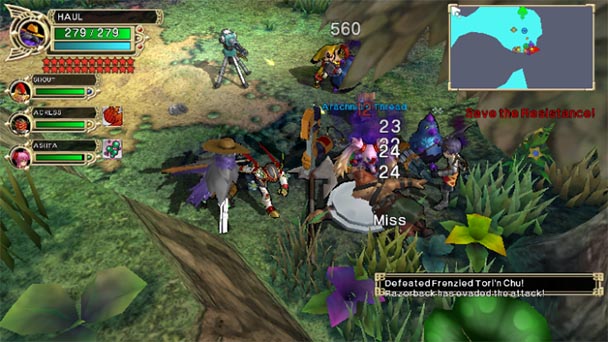 Fantasy Hero Unsigned was played on the PS Vita with review code and DLC provided by the publisher.
Fantasy Hero Unsigned Legacy
Platform: PS Vita
Developer: Arc System Works
Publisher: Arc System Works
Release date: December 2nd, 2014
Price: $14.99
Language(s): Japanese voice, English text


Fantasy Hero Unsigned Legacy review
Review Overview
Gameplay - 80%
Controls - 75%
Aesthetics - 75%
Content - 85%
Accessibility - 70%
77
77%
OK
Summary : Imagine the fundamentals of Monster Hunter, only with overhead dungeon-crawler combat and you'll have a pretty good idea of what Fantasy Hero: Unsigned Legacy is trying to accomplish. A tendency toward tedium and localization issues profit the game's quartet of quirky adventurers from reach their full potential.

User Rating:

4.46 ( 4 votes)