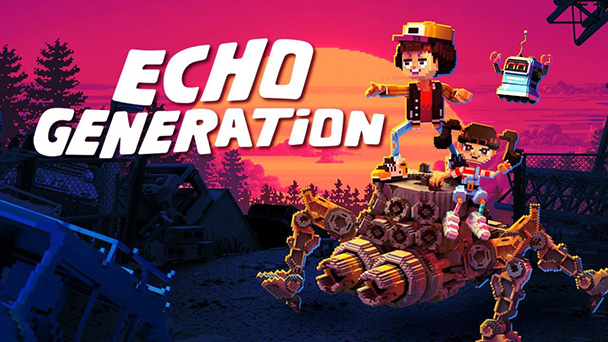 Drawing inspiration from everything from Earthbound, Paper Mario, to Stranger Things, there's a lot to like above about Echo Generation. For many, the richly detailed voxelated visuals are nearly reason enough to give the game a go. But be warned, the title's decidedly old-fashioned fetch quests can induce fatigue.
Echo Generation
Platform:
Xbox One, Xbox Series S/X, PC
Developer:
Cococucumber
Publisher:
Cococucumber
Release date:
October 21st, 2021
Price:
$24.99 via digital distribution, cross-buy across Xbox and PC versions.
Availability:
Microsoft Store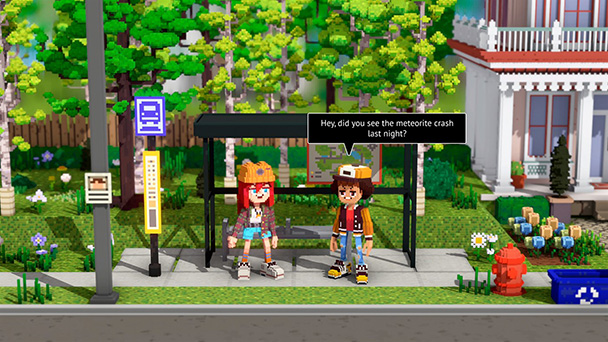 As everything from Stranger Things, The Goonies, and It have reminded us, there's often something quite ominous lurking on the outskirts of the suburbs. Like the aforementioned works, Echo Generation's Maple Town conveys many of the quaint charms of Americana. Here, many of the tranquil homesteads are filled with middle class luxuries. From the shining new cars parked next to immaculately manicured lawns to a sprawling, multilevel treehouse, it's a modest utopia.
And it's utterly gorgeous. With a depth-of-field effect that applies a bit of blur to the backdrop, exploring Maple Town feels like visiting a museum of meticulously detailed LEGO models. Every front yard flowerpot is filled with buds in bloom, while the rich kid lives in a gated manor that would probably cost a small fortune to purchase in miniature block form. Interiors are filled with gratifying details, like a blocky Commodore 64 computer and a shag rug illuminated by sunlight pouring in from a window. Even that weird neighbor around the corner, who is always tinkering in his garage, has a clock with a toy hamster in it.
But when the lead character and his little sister start poking around, the outskirts are worn down and are progressively perilous. Enemies are no longer hotheaded packs of raccoons burrowing through the trash but sentient clown puppets and saw-toothed rats the size of tigers. But even the rusty peripheries of town are visually entrancing, with perfectly positioned stacks of dilapidated cars and stunning sunsets rendered in shades of crimson and indigo. There's some eye-grabbing voxelated robots and monsters, too.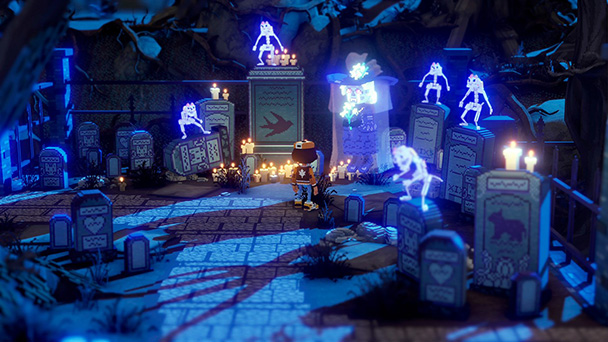 Before I Will Let You Have That Bus Pass, I'll Need…
Undoubtedly, you'll have plenty of time to admire Echo Generation's artistry. Seemingly, the tranquility of mid Maple Town has made almost everyone sedentary, providing a processing of fetch quests. While these can be innocuous in measured doses or optional chores, progress is habitually gated by item collection. When some characters request multiple items, it can be challenging to keep track of all the requests, and Generation doesn't offer any to-do list recordkeeping in its menus. Thankfully, there's no pixel hunting or combining of items, but you'll have to scour the landscape for a multitude of demands.
As such, it's easy to hit a wall with the game. I should know, this review is two days late because I reached one of those impasses. And this is the biggest caveat with Echo Generation. While it might seem like a lighthearted romp like Earthbound/Mother 2, in execution the game is much closer to the kind of pursuit offered by nineties-era LucasArts' adventure games like Full Throttle and Grim Fandango. In that respect, Echo Generation will be contentious experience, especially since there are few clues offered to stumped players. Not only does Echo Generation's setting reflect an 80s/90s vibe, but its merciless approach often recalls games of the era.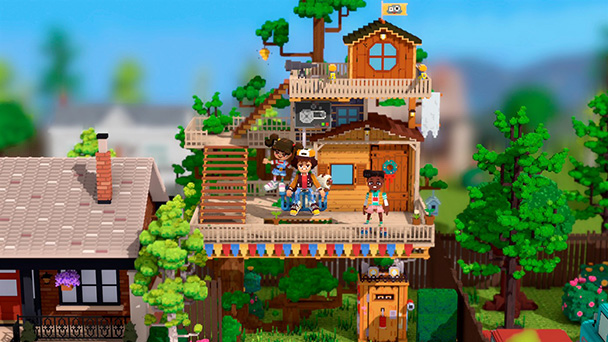 Bosses Get the Goalie Treatment
But everything outside of exploration is a joy. Combat is turn-based, with the main character, his sister, and a companion selecting from a multitude of different attacks or items. Pleasingly, Generation packs the game with the former, with comic books providing each character with new offensive abilities. Each is varied, delivering everything from a wallop from a hockey puck, an area-of-effect strike, or even the slow deterioration of hit points caused by poison. There's even a bit of strategy rooted in skill points, which regulate just how many special abilities you can use during a fight. Another nuance is found in your companion choice. They can do everything from shield characters to provide a bit of restorative healing during battle.
To keep things interesting, Echo Generation employs simple Paper Mario-style quick-time events that control the amount of damage the protagonists and adversaries dish out. These range from modest button presses after seeing an icon pop up, stoplight countdowns, to the type of swinging meters you'd find in older sports games. Pleasingly, they are varied enough to force you to persistently pay attention. While an enemy attack might require a block at the end of its leaping animation, other strikes will hit later, each with their own distinct test of timing.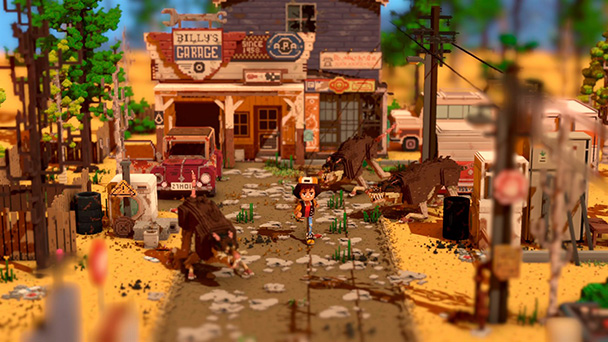 Doll Collection=Signifier of Maliciousness
Instead of the 'across the board' stat leveling of many role-playing games, Echo Generation tasks you with investing points in Health, Strength, and Skill capabilities. As such, it's quite possible to built deficient characters, if you don't adapt to adversity. But the problem is fairly easy to remedy by grinding though the game's respawning opponents. Alternatively, you can build a small bankroll from the pocket change earned by defeating enemies and invest in healing goods, like Mom's homemade tea.
Echo Generation excels in its perspective, where authority figures are treated with suspicion and adults can occasionally be as scary as actual monsters. Pleasingly, the game's siblings are smart, with a witty comeback ready when stopped in the adult area of the local video store. But they're not written as annoyingly clever either. They're human, with quirks like your sister's fascination with blades or your own fascination with campy science fiction.
Echo Generation's standpoint seems true to form, with the sibling's exodus from the serenity of suburbia met with increasingly more monstrous forms. But enjoyment will hinge on your patience for hunting down objects for the game's NPCs. These errands be difficult and unfulfilling, leading to fatigue as you search the environment for a specific item. Life in the suburbs shouldn't be this vexing.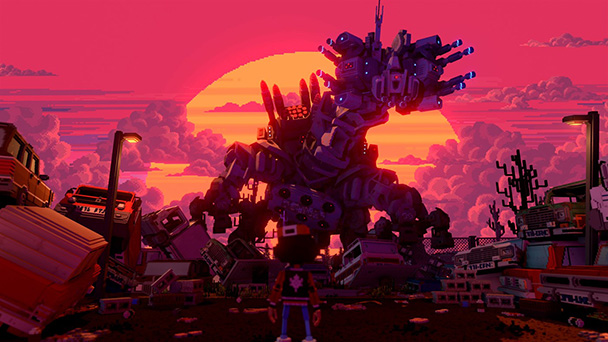 Echo Generation was played on Xbox Series X with review code provided by the publisher. 
Review Overview
Summary : Boasting a voxelated visual style that's astonishingly gorgeous, Echo Generation draws inspiration from Earthbound's suburban search to Spielberg's early efforts. Whether you'll appreciate it depends on your standpoint toward the old LucasArts' adventure games.