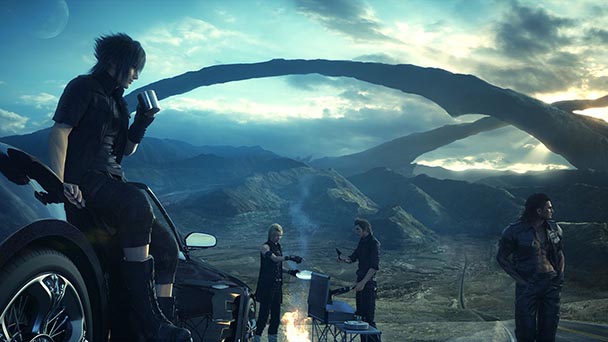 It was just a short time ago that the Xbox was my go-top platform for gaming. With franchises like Halo, Forza Motorsport, and MechAssault, it's not hard to imagine why I gravitated to Microsoft's consoles. In recent years, though, my interests have led me back into the arms of Nintendo and Sony. Now I go into Microsoft's E3 Press Conferences with the expectation, or rather hope, that this will be the year that brings me back to the Xbox platform. This year's event was a good one for Microsoft and, arguably, their best since the disaster a few years ago.
The Xbox One S was a surprise for few after the leak over the weekend. However, the unit made a good first impression thanks to its much smaller size, 4K Ultra HD Blu-Ray support and High Dynamic Range. Not limiting the innovation to the system itself, Microsoft launching the One S with a new "streamlined" controller gave me the vibe that a fair amount of thought went into this hardware refresh. With the entry-level 500GB unit starting at $299 and the high-end 2TB model going for $399, either option looks like a solid deal for those in the market for an Xbox.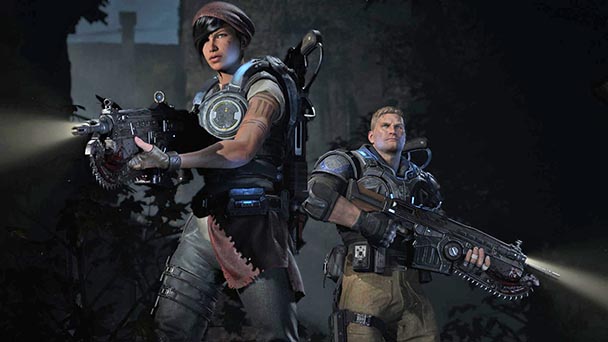 I'm not the biggest Gears of War fan by any stretch of the imagination. Heck, I haven't gotten around to finishing the first one yet! Still, while watching the Gears of War 4 live demo I couldn't help but feel a tremendous sense of "been there, done that." What they showed of Gears 4 didn't strike me as a cutting-edge, innovative AAA title, but rather a warmed-over rehash of one of the Xbox 360's most popular franchises.
Getting things back on-track, Forza Horizon 3 appears to be yet another quality title in the spin-off series. Set in Australia this time, the next Horizon is supposed to feature a world map that is twice as large as Horizon 2's. Did I mention that you can race a Jeep being carried by a helicopter through a jungle? Yep, that's crazy even by Horizon standards. With the new Xbox Play Anywhere program, it's never been easier for players to jump into a friend's Forza game, even if they're playing on PC.
Microsoft's big focus this year was on bridging the gap between Xbox One and Windows 10 players. As part of the Xbox Play Anywhere program, buying certain games digitally on Xbox One will also get you the Windows 10 version and vise-versa. PC is not my platform of choice for gaming, but for those with both a Windows 10 PC and an Xbox One, this is an excellent incentive to go digital. Nintendo could learn a thing or two from this latest cross-buy move.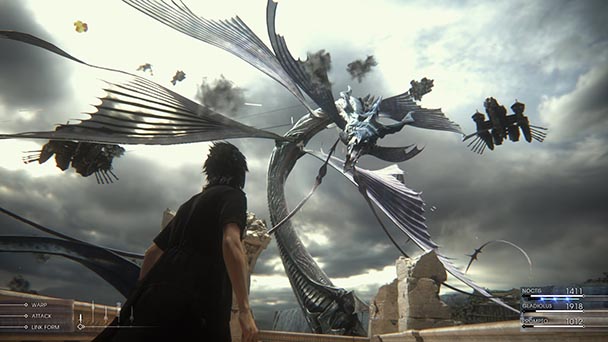 Japanese companies had a respectable presence at the Xbox event. Square-Enix demonstrated Final Fantasy XV's real-time combat with a massive battle featuring a building-sized Titan. While I'm sure there's a story-related reason for this display of strength, seeing a normal-looking man with a sword parry the hand of a several-thousand-ton Titan took me out of the experience with its absurdity. I'm used to seeing things like that in anime, but in a setting like that of Final Fantasy XV, it just didn't gel well with me.
Bandai Namco played a story mode sequence from Tekken 7 that saw Heihachi Mishima come to blows with the apparently-canon-in-Tekken-now Akuma from Capcom's Street Fighter franchise. After a short, well-directed cinematic exchange between the two, a QTE arrow appeared in the middle of the screen, transitioning Tekken 7 from story to gameplay in a smooth manner. As a long-time Tekken fan, I liked what I saw, with the lone exception of the QTE. Thankfully, that's probably going to be limited to story mode. Also, Tekken Tag Tournament 2 is free on Xbox One for Gold members this week. Be sure to grab it.
Speaking of Capcom, Dead Rising 4's reveal in mid-June being set to "Jingle Bell Rock" while glitter floated down from the venue's ceiling is one of the craziest damned things I've seen at E3 in quite some time. The gameplay looked delightfully over-the-top. Zombies were being launched from vehicular catapults, Frank was breathing fire while wearing a dinosaur mask, and that's just the tip of the iceberg. I'm not too crazy about gore-fest zombie games, but Dead Rising 4's delivery and sense of humor was spot-on.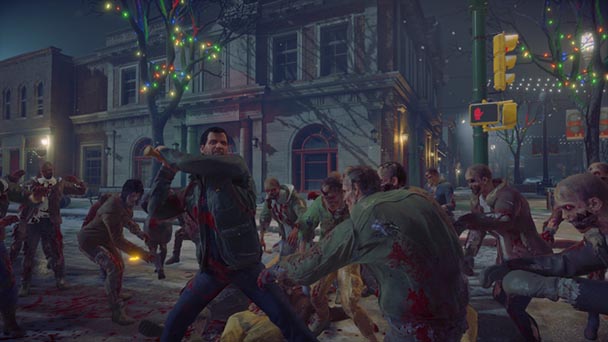 PlatinumGames' Hideki Kamiya showed off more of Scalebound, an open-world action RPG featuring dragons. Upon watching it in action, it's pretty obvious that this is more than the lower-budgeted licensed games that Platinum has made in recent years and closer to the level of games like Bayonetta. Boss fights are epic encounters and appear to make good use of the headphones-sporting main character's dragon partner. If this is a passion project for Kamiya, and I believe it is, then it should be good.
Perhaps the biggest surprise to me was Sea of Thieves; a multiplayer-focused pirate game. When it was revealed last year, I wasn't too enthusiastic about it. However, the multiplayer gameplay trailer at this press conference sold me on the idea completely. Everything from setting sail and battling it out on the open seas to getting drunk with your shipmates (other players over Live) made Sea of Thieves feel like the pirate game I've been wanting since I was a kid.
In what was the best trailer of Microsoft's show, Halo Wars 2 was confirmed for early 2017, with a beta running from now until the 20th. Only a small amount of actual gameplay was shown. Graphically, it didn't set the world on fire, but that's nothing new for the RTS genre. It's always been about the battles themselves, and Halo Wars 2 looks to have it where it counts.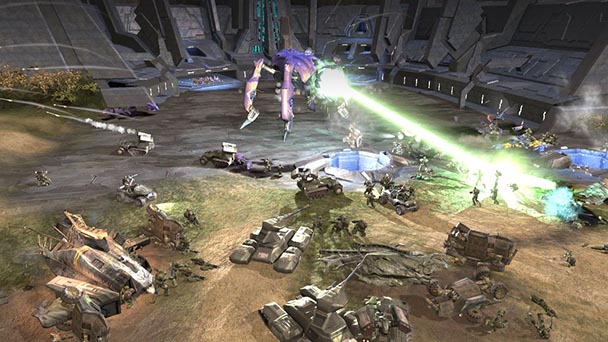 The last thing I'll touch on is Project Scorpio; the long-rumored heavily-upgraded Xbox One. Billed as "the most powerful console ever", the Scorpio announcement was packed with specs that only experienced tech enthusiasts will fully comprehend. The point that did stick with me, though, was that games and accessories would work on both standard Xbox One/One S and on Scorpio. "No one gets left behind" was the most interesting and reassuring line in the entire segment. Whether that means games developed for Scorpio will also work on standard Ones in some way or not remains to be seen. With its launch a year-and-a-half away, I wouldn't be surprised if many take a wait-and-see approach before jumping into the Xbox One platform.
Overall, I thought Microsoft had a decent show. The line-up of games was mostly solid. Indie games didn't get much attention, unfortunately, and VR was an afterthought. Aside from those, it was a good offering. One problem Microsoft has is that their E3 press conferences are starting to feel like paint-by-numbers events. You have a pretty good idea of what to expect, with or without leaks. I'd like to see them shake up their show structure and presentation style next time to give the event a different vibe. For me, personally, the event didn't sell me on getting an Xbox One right here-and-now, but did leave me optimistic about the future of the brand.