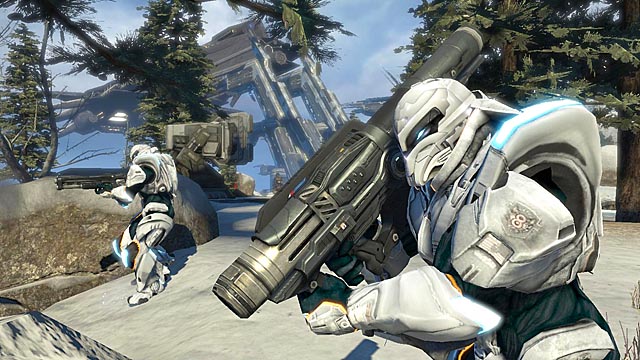 Although much of 2008's Section 8 instinctively followed sci-fi shooter convention, the game delivered one stirring hook. Borrowing Medal of Honor: Airborne's paratrooping mechanic, the title allowed players to choose their landing position on a active battlefield. While dropping in a heavily defended position offered the opportunity to kill oblivious foes- it also held risk, as groups of axis soldiers typically surrounded the player. Yet, where EA's game attempted to recreate the gradual descent of a World War II chute, Section 8 sent players careening through the atmosphere at breakneck speeds, revealing both a macro view of the map, as well as a stunning visual effect.
Alas, Section 8's leaps weren't rousing enough to wrangle $60 from player, as the game's multiplayer matches were often devoid of combatants. While the recently released sequel doesn't deviate from its predecessor's competitive jet-pack based conflicts, Section 8: Prejudice has one mighty weapon in its arsenal: a $15 price tag. Abandoning a disk-based retail launch, the digital download's frantic firefights rank among the XBLA's best shooters.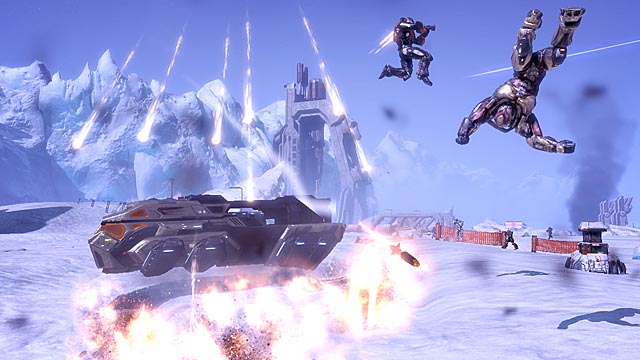 While the original Section 8's single player campaign was little more than a warm-up for online competition, Prejudice provides a six-hour, story-based component. Look past the trite, 'chase the villain across a series of environmentally dissimilar planets' and players are presented with a set of varied missions. Progress through the operation is marked by obtaining proficiency with the capabilities of your armor suit and loadout, then putting these assets to use in increasingly open-ended stages. While all the terminal hacking and vehicle repair can occasionally seem like another tutorial, when the developers give players the opportunity to plant devices like anti-air and minigun turrets, the game becomes exponentially more gratifying. Regretfully, when the title compels gamers to work along brain-dead AI, Prejudice's characteristic charms begin to vanish.
Once players journey into the game's two online arenas, the game's reins are wholly removed. From being able to drop to anyplace on the battlefield, to building deployables with funds earned from killing antagonists, Section 8's combat offers a satisfying quantity of strategic diversity. Although veterans of the 8th Armored Infantry will be familiar with the formidable jump-jet, sprinting, and lock-on capabilities of their suit, a number of new nuances solidify Prejudice's skirmishes. Now, players may utilize a variety of ammunition types, each with a specific strength. Collaboration is the key here, as one player may use armor-penetrating slug rounds, while a teammate finishes off the kill with flesh piercing ammo. Pleasingly, Prejudice allows a highly customization loadout, with weapons unlocked as players progress.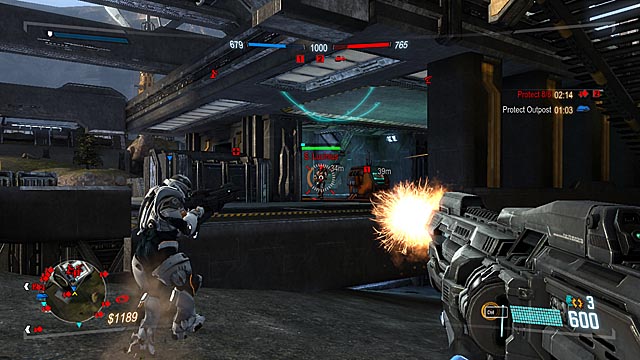 Although the game's menus foretell additional game types, currently Prejudice offers only two game types. Competitive Conquest mode pits two teams with earning a thousand points through killing enemies, controlling one of four nodes, and completing minor, randomly generated objectives called DCMs. The later tasks teams with completing  mini-mission ranging from the eliminating all hostiles, escorting a VIP, or planting a marker to deploy an offensive airstrike. Alternatively, 'Swarm' requires diligent cooperation as teams fight off an onslaught of adversarial forces for fifteen minutes. Although players receive an enemy-annihilating perk every five minutes, expect this variation to offer an concentrated confrontation.
Visually, Prejudice offers a few graphical improvements from its forerunner. Ranging from richer texture maps to an increasingly stabilized framerate, the game visual improvements may not be drastic, but they are welcome. Less rewarding is the diversity of the game's environments, with Swarm delivering only a few maps. Expectedly, this deficiency will be reminded by downloadable content; let's hope developer TimeGate Studios follows their economical precedent.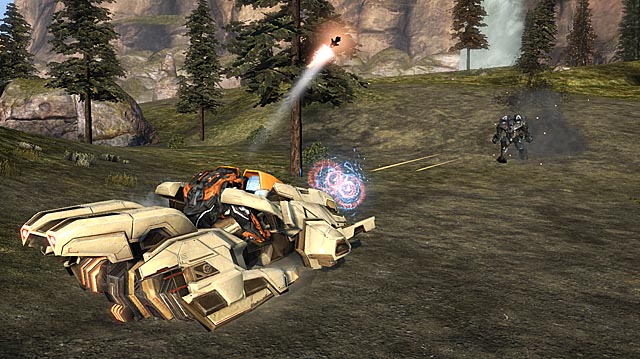 With lackluster shooters such as Breach and Battle: Los Angeles pervading the Xbox Live Arcade, gamers might be understandably skeptical of Section 8: Prejudice. Yet, the title achieves the unlikely virtue of capturing the finesse of a full-priced shooter into a budget-priced gigabyte download. Although the game's supplements may come piece-meal, the title does offer a substantial bang-per-buck ratio.