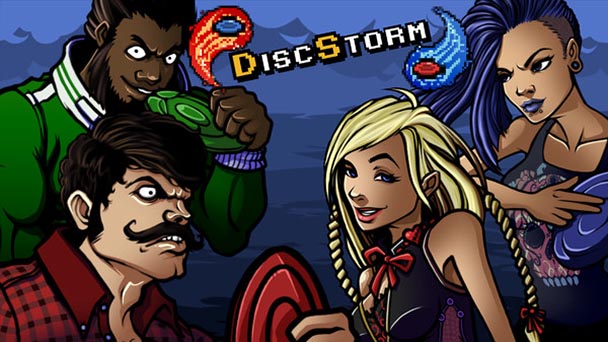 Videogames often allow us to mirror sporting events without conforming to real world limitations. We've seen this time again with classics ranging from Super Dodge Ball to NBA Jam and Super Mario Strikers. With all major athletic pastimes having undergone virtual revisions, it's refreshing to see an indie developer apply this theme to something as innocuous as Frisbee. Taking a non-violent diversion and giving it a fast-paced arena combat flavor provides an interesting twist. Yet, this solid concept is held back by poor implementation.
Drawing cues from the 8-bit days of old, has players navigating through small, constrained shooting foes with ricocheting Frisbees. Upon opening the game, you may select either a singleplayer campaign whose 10 levels seem inspired by arcade classics like Smash TV, or a local multiplayer option. Already the lack of any online mode sabotages what could have been DiscStorm's greatest strength, at least these matches may be enjoyed with bots though this will always pale to the challenge that comes with facing human opponents.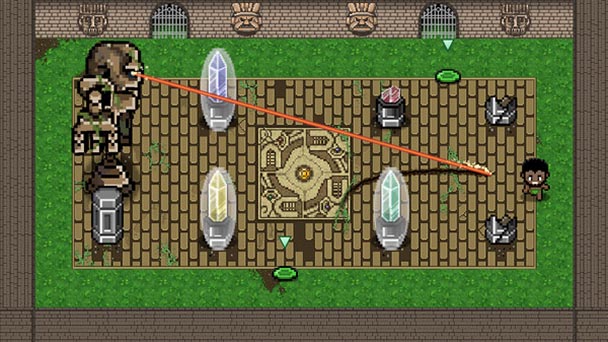 Of course DiscStorm may still be played as a party game, setting up four players is relatively easy so long as there are enough controllers and in this regard, it most definitely delivers. Players may select from four characters, these merely act as skins though, offering no gameplay advantages over others. Once a match begins, your only objective is to be the only survivor though how this is achieved varies depending on what rules are at play. Characters can own up to three discs and may shoot in any direction, discs can bounce back off walls but may will never harm its shooter. Discs eventually lose their momentum and may be collected once landed, however, players may only gather the ones they themselves threw, meaning you can never steal your opponent's weapon.
Characters may also collect discs mid-air or reflect them back at their caster with a timely push of a button, should you run out, a sprint feature is activated which allows players to safely scurry from one corner of the arena to the next. Arenas are often populated by environmental hazards of other chaos-inducing features including conveyer belts, secret passages and more. Multiplayer games work as a series of fast-reloading matches with the ruleset being slightly changed each time, players may be required to score a certain number of points, be forced to share a single disc or have to collect items to win.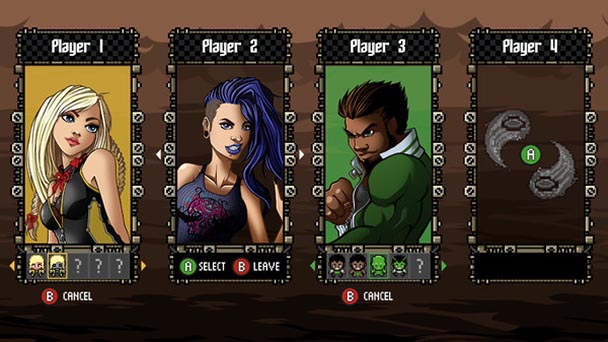 Sadly, when playing DiscStorm with no other human players, the local arena loses much of its appeal. To combat this, a campaign mode is included though I found it underwhelming. Stages are slowly populated by hordes of enemies with varying abilities and must promptly dispatched. Sending zombies and ninjas to their Frisbee deaths is initially entertaining, but later enemies become too frustrating for their own good.
Bosses and mid-bosses are also introduced to spice-up the gameplay with most featuring predictable patterns and vulnerable weak spots. Oddly enough, the single player campaign features a meta storyline that may not appeal to all though I found myself chuckling at half the jokes and cringing at the rest. Regardless, the entire campaign can be completed in just over two hours, especially considering players are given infinite continues.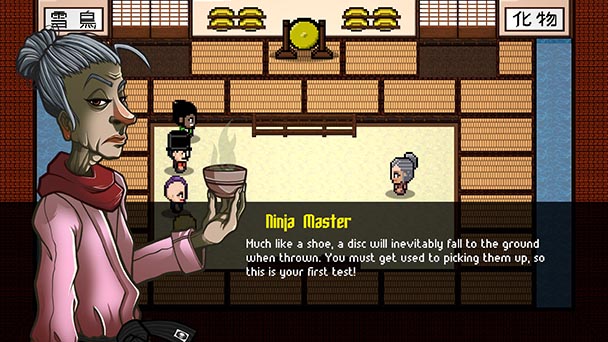 The game recommends controllers as the preferred input method over a typical mouse and keyboard combination. Ironically, neither offered a particularly satisfying solution. While an Xbox 360 controller allows players to dodge and counter more easily, it also made aiming harder, oh the other hand, the reverse situation took place when using a mouse and keyboard. I often found myself wishing I could a mix of both control methods, though my attempts are combining the two were futile.
DiscStorm offers an interesting concept but is held back by poor execution. Its main flaw comes from a lack of any online multiplayer. The Single player campaign and facing off against bots makes for a nice distraction but one which soon becomes boring. In the end, any gameplay instance that isn't shared with other human opponents feels like a stopgap to a main attraction that likely won't happen often enough for most.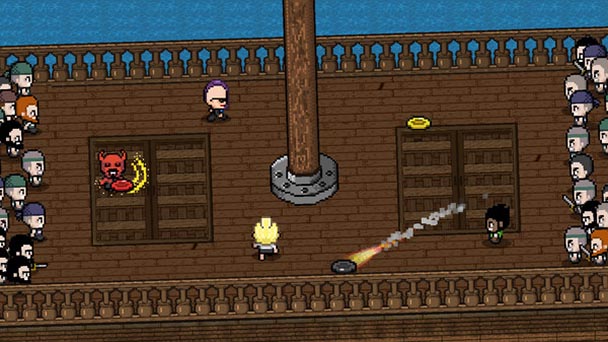 DiscStorm was played on the PC with review code provided by the publisher.
DiscStorm
Platform:
PC
Developer:
XMPT Games
Publisher:
Mastertronic
Release date:
August 14th, 2015
Price at release:
$11.99 via 
Steam
Review Overview
Summary : DiscStorm's lack of any online options makes this Frisbee-based, arena shooter hard to recommend. It may find use as a party game, but there are better alternatives.