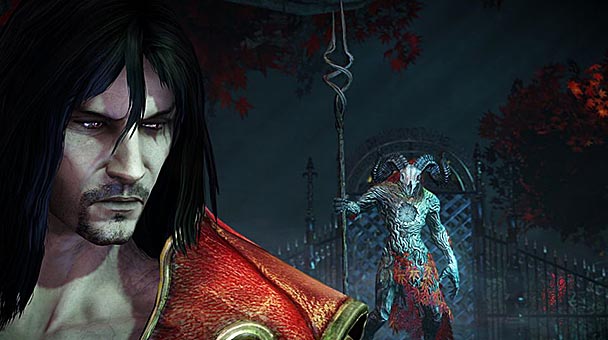 A number of news articles revealed that 2010's Lords of Shadow nearly wasn't a Castlevania game. Purportedly, an early build veered too far from franchise canon- causing Konami to ask for the removal of their revered intellectual property. Fortunately, Hideo Kojima saw potential in the project, prompting the Metal Gear auteur to champion the game- thereby allowing the development team at MercurySteam to realize their ambitions.
The game's engaging combat mechanics and striking set pieces resonated with players, leading to critical and commercial success. While the majority of gamers appreciated the direction MercurySteam took, a constituency of Castlevania enthusiasts were disheartened that the game strayed too far from series tradition. Undoubtedly, those gamers will be perplexed by a number of Castlevania: Lords of Shadow 2's design decisions. Although the game's battles and sense of scale are unequivocally indulging, a convoluted plotline and superfluous stealth sections seem poised to draw the ire of players.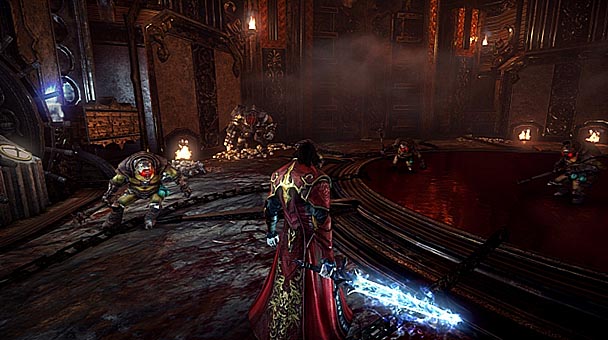 Those that played the Lords of Shadow 2 demo have already seen most of the game's prologue. Continuing from the events in Mirror of Fate, the introduction tasks players with defeating a siege spearheaded by the Brotherhood of Light, a gigantic mechanized Titan and finally- Roland de Ronceval, a golden paladin. In the moments following his mortal defeat, the gilded knight produces a cross in a last ditch attempt to dispatch Dracula. Instead of having any kind of adverse effect, the vampire belligerently clutches the artifact, triggering an explosion which destroys every adjacent mortal being and jump-cutting the title to the present day.
Following centuries of sedentariness, Dracula is roused, but the cessation has withered the protagonist and stripped him of his formidable strength. It's articulated that during this hibernation, the once-trounced Prince of Darkness was reborn, and a visit by Zobek deluges the game's premise- Dracula will finally be grated the serenity of death if he can defeat the devil and his army of Acolytes.  This narrative foundation is certainly ambitious. Dracula is conflicted not just by his past as a vampire slayer, dejected after the murders of his wife and son, and also disheartened by his rejection from Satan, God, and humanity- as well as the losses of his wife and son. But, Lords of Shadow 2 rarely capitalizes on this rich pathos, typically issuing meandering cutscenes which favor long-winded convolution over sharp excitation. That said- while Dracula may not get the poignancy he deserves, a few other plotlines are capable of stirring the emotions of players, such as the tragic story of the Toy Maker.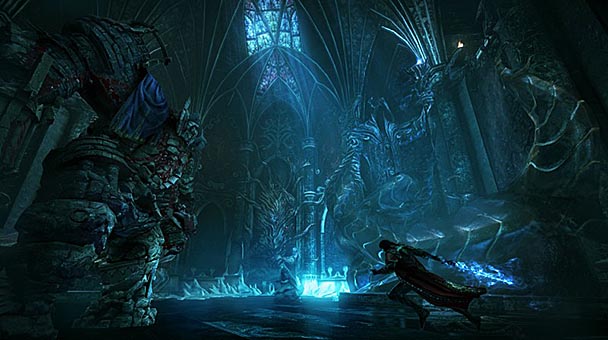 Lords of Shadow 2's other misstep can be found in the inclusion of stealth-based missions. Several stages of the campaign force players to skulk past groups of heavily armed Brutes. While these elements might seem like a welcome reprieve from the game's combat, in execution they're soiled by inflexible design. Typically, detection by one of these guards leads to mission failure and replay, instead of pushing players into underhanded conflict. What more, these sections are far too heuristic- requiring trial and error to attain the developer's single solution. What's especially strange is that other elements of Lords of Shadow 2 habitually hold the player hand, telegraphing the answer to simple puzzles- or even incessantly reminding players that pieces of art are viewable in the game's gallery.
Fortunately, these transgressions comprise a small fraction of Lords of Shadow 2's twenty-five hour playtime. The campaign is set across two milieus- an ethereal model of Dracula castle along with a modern day, industrial context. While these settings aren't wide-open sandboxes built for interminable exploration, they strike an adept balance between autonomy and a more linear sequence of set pieces. Throughout Lords of Shadows' journey there are an ample amount of stunning backdrops as well as alcoves awaiting player scrutiny, demonstrating this equilibrium. While the game doesn't always demonstrate its predecessor's grand sense of scale and art quality sporadically reveals inconsistency, the majority of Shadow's visuals are grandiose. On the PC iteration, this graphical grandeur didn't impact the refresh rate, with the title running at a fluid sixty frames per second on an outdated Radeon 7770 GPU.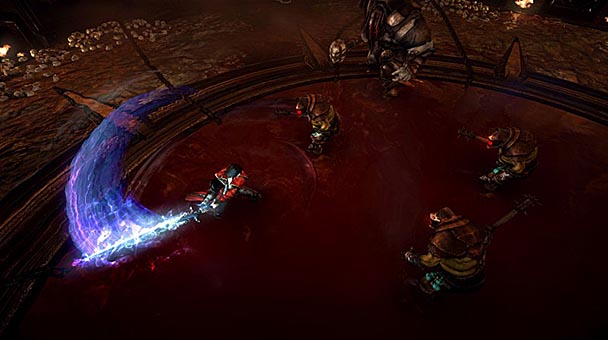 Across these detailed backdrops, gamers will have plenty of opportunities to master and upgrade Dracula's three main weapon systems. Naturally, the protagonist's Blood Whip, composed of coagulated streams emanating from Dracula's severed wrists, is the default weapon, striking a balance between range and strength. Strangely, it's also the armament with the smallest tech tree. A press of the left bumper activates the Void Sword- which is a relatively weak weapon, but allows the protagonist to leach a bit of health from enemies. The Chaos Claws are used to disarm foes fortified with shields or heavy armor. Beyond a restricted range, these talons are so powerful that they'll inadvertently annihilate an antagonist that you were banking on for a health-replenishing blood feast. Overreliance on the sword and claws is prohibited by the need for Blood Orbs, which are earned by performing uninterrupted combos. The only problem is that Lords of Shadow 2 occasionally plays dirty- throwing a reckless projectile or attack from an off-screen foe.
Building on its predecessor's engrossing action and gothic charms, Castlevania: Lords of Shadow 2 adds nuance to combat as well as non-linear environments. Unfortunately, these virtues are undermined by the inept incorporation of stealth mechanics and a plot which fails to capitalize on its poignant potential. In the end, Lords of Shadow 2 is the unusual sequel that's worth playing, yet can't quite match the quality of its precursor.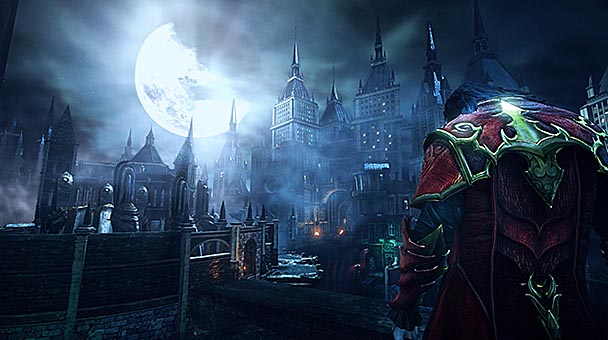 Castlevania: Lords of Shadow 2 was played on PC with review code provided by the publisher.
Review Overview
Summary : The original Castlevania: Lords of Shadow surprised gamers with its direction. The same assessment could be made for this sequel, which ushers in a completely unwarranted stealth mechanic and convoluted storyline.