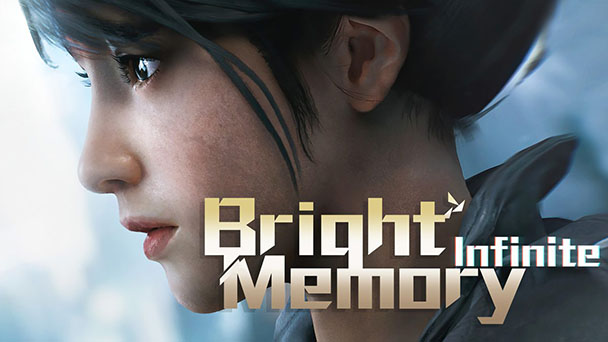 Building on its technically skilled predecessor, Bright Memory: Infinite retools its action, resulting in a brief, but thoroughly thrilling, single-player campaign.
Bright Memory: Infinite
Platform:
PC, coming soon to Xbox One
Developers:
FYQD-Studio
Publishers:
FYQD-Studio, PLAYISM
Release date:
November 11th,  2021
Price:
$19.99 via digital download
Availability:
Steam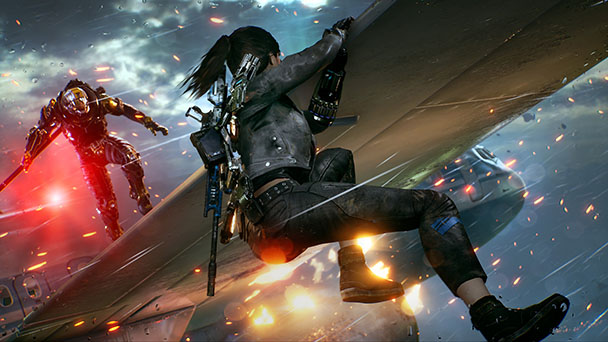 First, a confession: I used to routinely play Call of Duty for the single-player action. I was completely indifferent to getting my ass kicked around by 50-hour-a-week professionals. And I honestly couldn't tell you much about the storyline or characters. But I adored the intense gunplay, the epic set-piece showdowns, and explosions that would give my subwoofer a through workout. If single-player campaigns were still the focus, I'd still be eagerly counting the days before each annual release.
As such, I can't help but appreciate the ambitions of Bright Memory: Infinite. The title is built on the foundations of Bright Memory, last year's 45-minute, tour de force of first-person action that garnered a "Very Popular" rating on Steam. Crafted by a single developer, Zeng Xiancheng's title eschewed multiplayer and offered a skeletal plotline. Instead, the focus was on a solitary experience that felt like an interactive Hollywood blockbuster.
Built on Unreal Engine 4 and employing Quixel Megascans, the game resembled the kind of effort produced by a large, corporate-owned game studios. Sure, the blend of weighty melee-based strikes and down-the-sights shooting didn't always gel together. But regularly, the arena-based showdowns rivaled the intensity of Triple-A titles.
More Follow-up Than Second Attempt
While many assumed that Bright Memory: Infinite would merely extend its predecessor's playtime, Zeng has completely retooled the game. Save for character models and environmental texturing, this feels more like an enhanced sequel rather than the kind of extended re-release that the gaming industry habitually offers.
But that's not to say that it's blemish free. A prolonged stealth sequence attempts to inject a bit of novelty. But it's a tragically linear and lackluster digression that recalls the kind of clumsy stealthy skulks from a pre-Tenchu world. These departures are often the game's greatest weakness. Too often, when Bright Memory: Infinite attempts to add variety, its parkour platforming, simplistic boss battles, or linear driving bits can feel underdeveloped. Fortunately, the game's more straightforward sequences fare much better.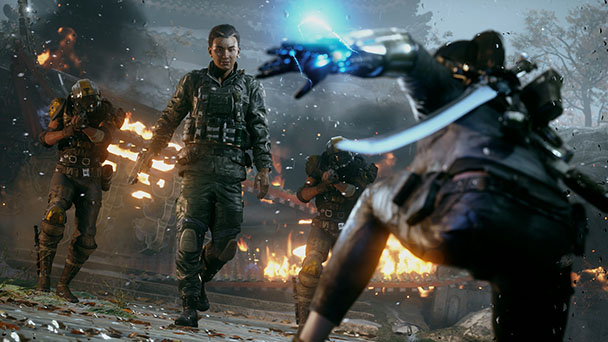 Bullets or Blades?
Save for the aforementioned stealth stage, lead character and badass super soldier Shelia is armed with a variety of firearms that can utilize alternative ammo types. Whether you prefer the precision of scoping foes or rely on adjustable levels of auto-assisted targeting, the gunplay feels responsive. While having to manually pick up different types of munitions disrupts the flow of combat, these pick-ups provide a pleasing offensive advantage, especially when Shelia faces small groups. Pleasingly, ammo supplies are plentiful, and you're rarely worry about conservation.
The other essential tool in Shelia's arsenal is an exceptionally versatile sword. You can use her dashing abilities to sprint toward unsuspecting foes, hack away with the blade, and enjoy the spectacle of slow-motion blood sprays. It can block incoming shots, and with a well-timed button press, can even bounce bullets back at enemies. Alternatively, it can be used to launch opponents skyward, setting them up for a blast of firepower that would make Dante from Devil May Cry envious. Sluggish weapon reloads might be irksome, but they will ensure that you'll periodically use environmental cover, especially on the title's higher difficulty settings.
While Infinite provides a lot of autonomy when it comes to exterminating enemies, there are moments when the game favors a specific method. Although most enemies are modern, you'll face some antagonists anachronistically outfitted with a sword and shield. Here, ammunitions aren't very effective at breaking through their defensives, provoking players into melee-based actions.  That's often the case for bosses, making these showdowns feel like wars of attrition. There's not much variety in boss attack patterns, so success habitually means spamming the same moves over and over.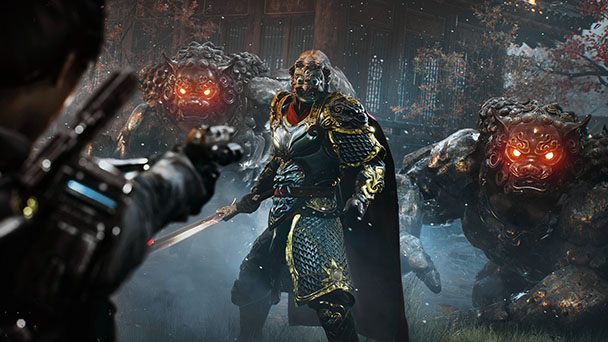 "Get Over Here!"
Variability across each playthrough is rooted in the game's SRO Skill Enhancement System. Picking up relics scattered across each stage will augment Shelia's already awesome abilities. Here, you can select skills that improve your guns, blades, or EXO arm attachment. From being able to charge up and launch explosive fireballs, use a tractor beam to pull in foes, or generate slash waves with your blade, there's an array of playful perks, providing incentive for Infinite's New Game Plus option.
Much like Project Wingman, Bright Memory: Infinite would be visually impressive effort for an entire development team. But given that both efforts are mostly the work of an individual, these feats are astounding. Zeng's environments are bursting with East Asian elegance, where graceful roof curves, bamboo-lined walkways, and canyons outfitted with scaffolding abound. Weather effects from stunningly overcast skies, lightning, and the occasional patch of rain accent each stage. Likewise, gun and character models, especially the sword-and-shield warriors are especially well done.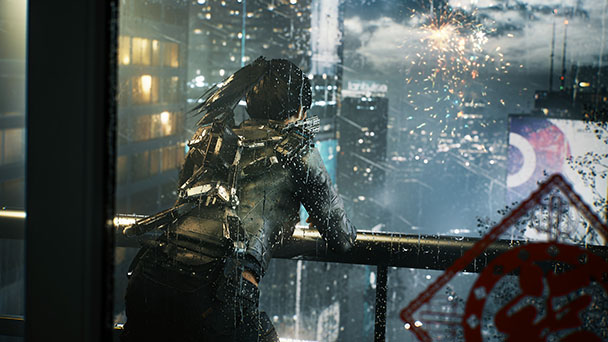 Conclusion
Sure, Bright Memory: Infinite commits few missteps across its three-hour sprint, from that stealth stage to a threadbare storyline. But the game is a throwback to when game design was fixated on delivering an intense single-player campaign. At its best, Infinite sends you dashing through its corridors, gunning down some foes and scything through others. Often, you'll be too busy continuing the bloodshed to worry about plotlines and the occasional awkward bit of platforming. Sometimes, letting your lizard brain run wild feels good.
Bright Memory: Infinite was played on PC
with review code provided by the publisher
Review Overview
Summary : If you miss the days where single-player campaigns were the cornerstones of industry blockbusters, Infinite offers a mostly satisfying reminder.