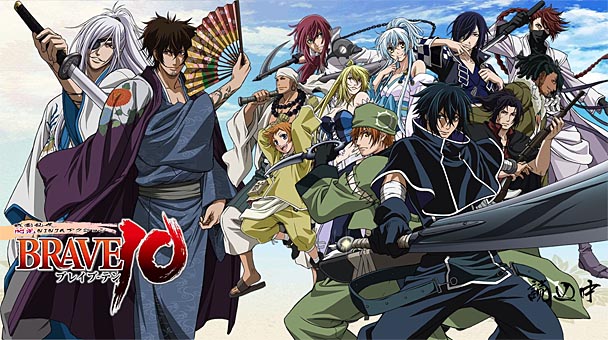 Save for the dogfighting depicted in The Princess and The Pilot, NIS America's output of anime has enigmatically evaded the high action which is characteristic of shōnen. With the release of Brave 10, a twelve episode series created by Studio Sakimakura and TMS Entertainment, that omission is agreeably rectified. Based on Kairi Shimotsuki's manga (which drew inspiration from Sanada Sandaiki– a novel written in the Edo period), Brave 10's amalgam of the historical and fantastical closely echoes Dynasty Warrior's relaxed take on Guanzhong 's Romance of the Three Kingdoms. In fact, musou masters might already be acquainted with a few of the series' characters, who had secondary roles in both Samurai Warriors 2, as well as Capcom's Sengoku BASARA: Samurai Heroes game.
If this all sounds a bit perplexing, then the series' underlying political backdrop could be a bit confusing. Across the anime's 310 minute running time, there's frequent mention of the actions and intentions of little seen characters. Fortunately, NIS America's Premium Edition ships with a hardcover book. Inside, purchasers will find episode summaries and character biographies which help to clarify Brave 10's context. Like the publisher's other anime releases, the accompanying text is lavishly produced- each glossy page filled with stills and character art from the series. Other components of the box set match the devotion dedicated to the guide, with two slimcases adorned with show art and well as an oversized cardboard case which displays the show's roster of characters.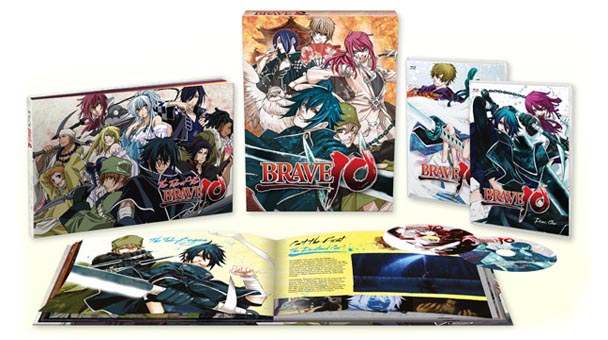 Mercifully, the intricacies of the Warring States era aren't needed to enjoy Brave 10's characterization or engaging action. The inaugural episode introduces viewers to high ninja Saizo Kirigakure, an expect assassin who shirks alliance to any particular daimyo. In the opener, Saizo accidently interrupts a gang of bandits aiming to kill, Isanami- a shrine maiden who escaped an ambush on her village. After slaughtering the squad, the shinobi escorts the priestess to Uedo castle, and finds himself immersed in the escalating tension between the stronghold's commander, Yukimura Sanada and a neighboring warlord.
The bulk of Brave 10's episodes revolve around the formation of Sanada's Ten Braves, a faction of formidable ninjas which play a crucial role in the escalating conflict. Although his back story is restrained to a short flashback, Saizo receives the majority of screen time. Recalling the bulk of Clint Eastwood's acting career, the ninja is the quintessential reluctant hero- nearly undefeatable in combat, perpetually indifferent, and enduringly taciturn. Much like Two Mules For Sister Sara, The Enforcer, or Gran Torino enjoyment stems from watching the protagonist grudgingly shirk his standoffishness, aiding those in danger and even exposing an incongruous instant of lethal restraint.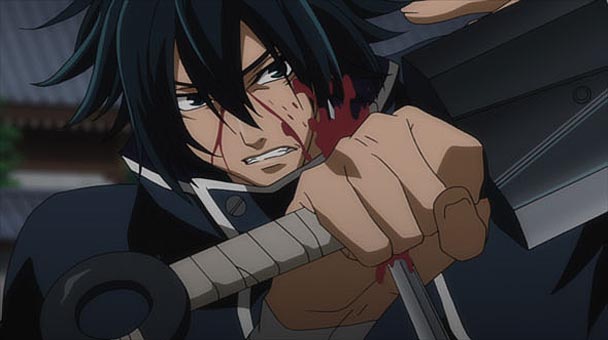 Regretfully, the remaining members of the Brave 10 don't receive the same amount of development or demonstrate much of a character arc. Instead, a majority of Sanada's Ten are delineated by their armament affinity or natural ability. That said, the cast's capabilities are gratifying, whether watching Sasuke Sarutobi's command of the animal kingdom or the young Benmaru's aptitude for explosives. Adeptly, Brave 10's top-notch voice work and triumphant character design provide expository elements, permitting the anime's dialog to be concise. Those without patience for verbose diatribes will enjoy the series' swift pace.
Even more successful are the motivations for Brave 10's engaging action sequences. Antagonists are unequivocally despicable or menacing, adding intensity once combat inevitably commences. Fight scenes are proficiently framed, with every block, parry, swing, and summon fluidly animated and swelling with energy. Pleasingly, the series' sound effects add verve to each battle without overshadowing the driving musical score. While a minor issue, Brave 10's opening and closing themes are anachronistic and don't complement as organically as the more traditional melodies which drive the series.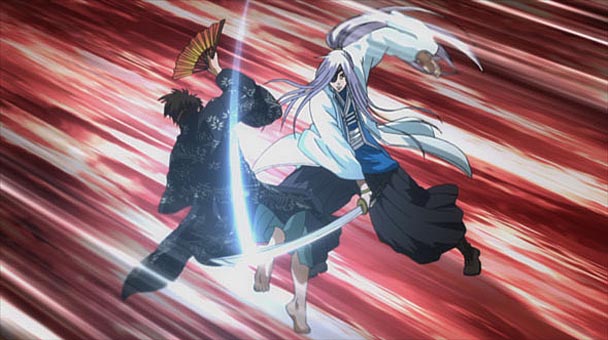 Brave 10's biggest blemish is the anime's conclusion which doesn't devote enough time to either escalate or provide a sense of closure. Since Kairi Shimotsuki crafted a continuation to the manga in Monthly Comic Gene, it would be pleasing to see another season offer an extended epilogue. While this might endanger the anime's status as a 'complete series', it's very likely that viewers who purchase this premium edition will crave more of Sanada's Braves.