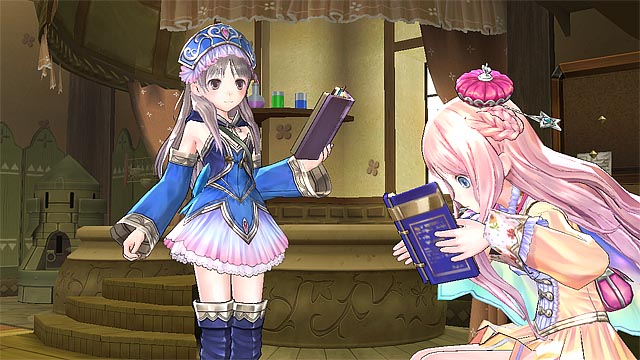 For JRPG aficionados, the 2011 Electronic Entertainment Expo proved to be slightly distressing. Ordinarily, the Square-Enix booth is crammed beyond capacity, but the kiosk lines of Final Fantasy XIII-2 were implausibly short last spring. Yet at least Sereh Farron's exploits were given a premium locale on the show floor- titles such as Atelier Totori: The Adventurer of Arland and White Knight Chronicles II were confined to the alcoves. Fortunately, 2012 looks to rekindle a stateside affinity for the genre, with the imminent release of Tales of Graces F, Hyperdimension Neptunia Mk. 2, Xenoblade Chronicles, as well as Arland's sequel, Atelier Meruru: The Apprentice of Arland on hand to placate players.
Although the first entry in the Arland series, 2010's Atelier Rorona, depended on amiable charm to woo gamers, follow-up Atelier Totori corrected its predecessor's deficiencies by jettisoning the strict time limits and nonplussing goals to focus on the virtues of item crafting. Hopefully, the May release of Atelier Meruru: The Apprentice of Arland will prolong that trend. As the recently released preview video for the title demonstrations, players can expect to see quite a few returning characters, making Meruru a poignant finale for the Arland series.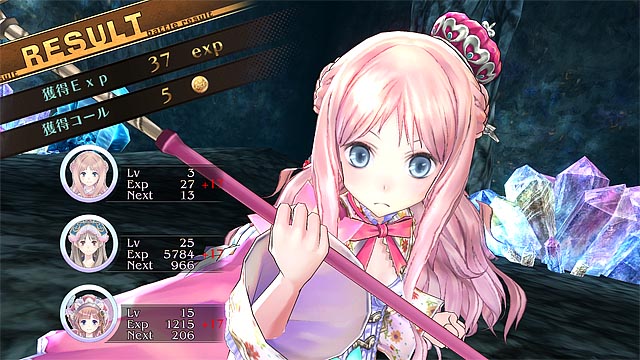 While alchemy will remain as the game's focus, a plethora of small adjustments have been made to the title's key elements. Most exciting is the inclusion of the Development System, a component which grants players control over the game's physical world.  Permitting the cultivation and modification of regions may allow Meruru's gameplay to feel a bit more organic than  previous entries.  The Apprentice of Arland's turn-based combat has also been augmented with the inclusion of Time Cards, which offer the possibility of shifting the battle order of friendly and enemy units.
Meruru's narrative which picks up right where Atelier Totori left off, so it's not surprising to see the sequel arrive a scant eight months later. With Totooria Helmold's exploits still fresh in gamer's minds, it should be comforting to see the alchemic torch passed from tutor to trainee one final time. Historically, developer Gust has made clever refinements to successive series entries- and we see no reason why Atelier Meruru: The Apprentice of Arland would buck that trend.