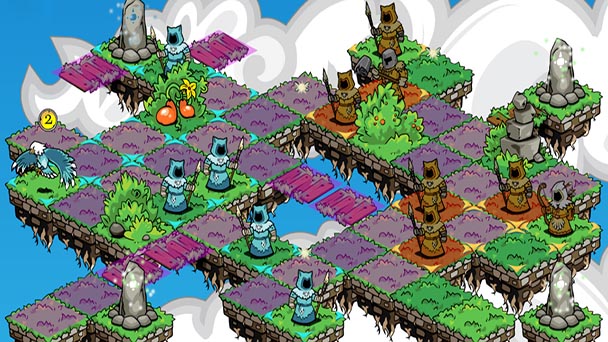 Throughout history, there are few if any board games to have reached Chess' long-lasting success and fame. Its seeming simple set of rules belies a much deeper strategic concept which is still minutely studied to this day. One could argue the tactical strategy games we play today can all be traced back to this centuries old classic and in that regard, A Druid's Duel feels like a return to the genre's origins.
Originally Kickstarted last year, A Druid's Duel was asking for the paltry amount of $7,000. I will admit, it's hard to have high expectations for a game with so few resources available, but this title reminded me that less is more. A Druid's Duel has players control a set of four druid-types, each with their own specific abilities and a secondary mode to further enhance these. The objective of the game is to capture every land piece on the board. Defeating your enemies is not a prime objective though it often comes with the territory, no pun intended.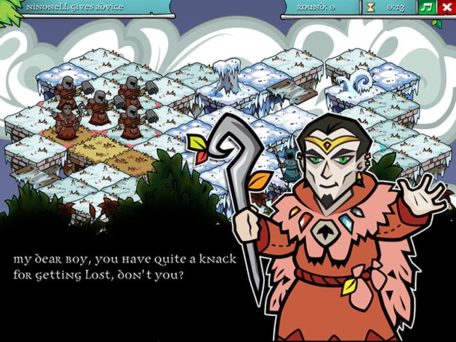 Land is captured is by placing an unit over it, once in your position it grants mana which can be used towards purchasing more druids, activate the existing characters' secondary abilities or build blockades/bridges. While it may be easy to capture land, your opponents can steal it back just as quickly as all that's required is for an enemy unit to walk over it.
It's at this point players should wisely spend mana points towards buying more characters. Throughout the entire game, there are only four druid types which generally fall into the category of scout/pawn, fighter, archer and blocker. As previously mentioned, each druid features a secondary mode in which they turn into a specific animal; these actions cost mana points and only last for a turn but greatly enhance their respective roles. The scout for example turns into a wolf and is now able to cover much more ground while the archer transforms into an eagle and can attack from a much greater range.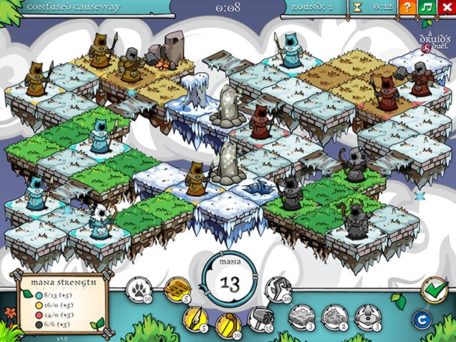 A Druid's Duel features a set of simple and easy to learn rules, but much like chess, the subtle strategies create a set of complex matches as each player quickly tries to overtake as much territory as possible while still maintaining a viable defense. The well-crafted mechanics are further enhanced by a challenging A.I. and engaging map design.
Players looking for a single player experience will be glad to know A Druid's Duel features a campaign mode with branching paths and boss battles. The story is understated and it's generally used as way of introducing newcomers to the rule system with the mode's greatest weakness being the frustratingly difficult and often cheap boss battles.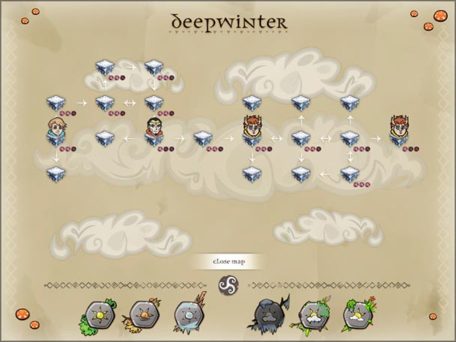 Sadly, options are rather limited for those looking to pit their wits against other humans. While A Druid's Duel features both local and online multiplayer, the latter is sadly devoid of a community. Even after getting a friend to play with me, I soon discovered the online portions are buggy and even prone to crashing the game. Hopefully these technical issues will be fixed in a later patch.
A Druid's Duel teaches us not to judge a book by its cover. While it may be limited in scope and feature a simple ruleset, the gameplay is subtly complex and rewarding. It's a testament of how a strong, well developed concept can shine brightly under any circumstance.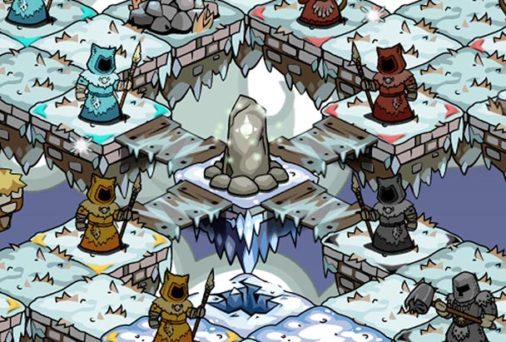 A Druid's Duel was played on the PC with review code provided by the publisher.
A Druid's Duel
Platform:
 PC
Developer:
 Thoughtshelter Games
Publisher:
Surprise Attack
Release date: 
February 25th, 2015
Price:
$9.99 via
Steam
Review Overview
Summary : In a Druid's Duel, a simple chess-like ruleset hides a deceptively complex strategy game.