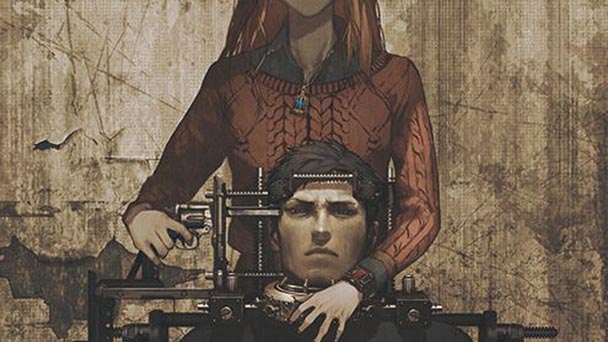 Here's the irony surrounding a discussion of Zero Escape: Zero Time Dilemma– revealing even the slightest detail threatens to diminish the experience. So, if you were a fan of 2009's Nine Hours, Nine Persons, Nine Doors or 2012's Zero Escape: Virtue's Last Reward, you're advised to put your faith in writer and director Kotaro Uchikoshi once more. The auteur (who also found time to pen the Punch Line manga and anime) has crafted another persistently thought-provoking, oft-unsettling, and engrossing journey that's certain to captivate franchise fans.
But if you're new to the series, here's our second warning: leave this review and start playing the first two games, most easily via the The Nonary Games, a PS4, Vita, and PC title that bundles 999 and Virtue's Last Reward. You'll find that the latter wraps up on a major cliffhanger, and mostly likely you'll need no encouragement to seek out Zero Time Dilemma in an effort to achieve a sense of closure.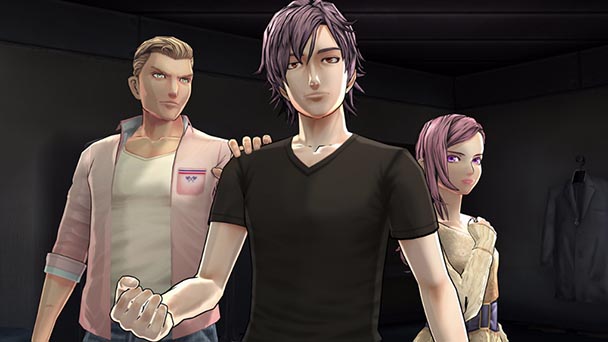 For those brave souls still around, I promise no spoilers and a generous heap of ambiguity, as not to sully a single moment of discovery, bewilderment, or shock, for the physiological wringer ahead of you. Like Uchikoshi-san's previous efforts, this is an unequivocally ambitious effort, that continues to push the story-telling and interactive elements of the visual novel.
In execution, Zero Time Dilemma could have easily been a recycled the structure and narrative techniques of its predecessors and might have sold decently (at least here in the West, Zero Escape's soft sales in Japan threatened to end the series). But Dilemma extends a surprising amount of change, most notable through the use of polygonal character models to show the interaction among the game's trio of three-person teams.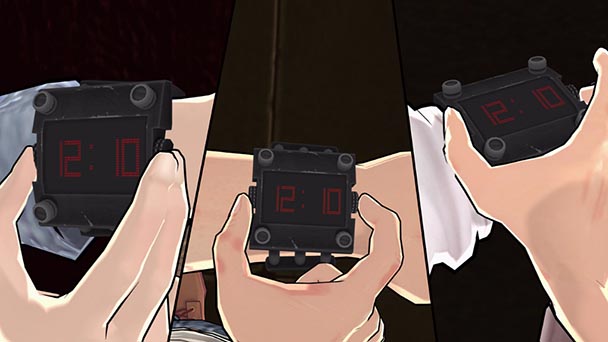 It's apparent that Telltale's characterization was the inspiration, with Dilemma delivering a procession of tense close-ups, a persistently fluid camera, and more Dutch angles than a Terry Gilliam retrospective. And while 999's Akane and Junpei as well as Sigma and Phi from Zero Escape make reappearances, you'll find that the cast is no longer a collection of Danganronpa-style tropes. Characters are endowed with personality, ambitions, and secrets, they're now more like typical people, making Zero Time's dilemmas even more unnerving. For returning players, not only does seeing Junpei feel like reuniting with an old friend, but it's pleasing to see how the character has evolved during his absence.
Platform Comparison
While upscaling to accommodate the PlayStation 4's higher output resolutions is noticeable, it's obvious that this version of Zero Time Dilemma is working with the same set of assets. Largely, that means characters are slightly stylized, which helps to cover up the lower polygon counts. While the PS4 and PC versions are remarkably close in quality, a bit of additional shading gives the console version a very slight edge, as demonstrated in this video. Expectedly, the occasional framerate sputter of the 3DS version has been smoothed over, prohibiting any disruption of immersion.
Thematically, the basic set-up is the same, with a mysterious, mask-wearing character named Zero having captured a group of young people and forced them into a perilous contest if they want to escape. This time out, an exodus from the underground bunker is only enabled once six 'x-passes' are accumulated. Unfortunately, these passes are only given out once a character is killed, pitting members against each other. Given the physical and emotional separation of the cast into the "C", "D", and "Q" teams and a plot device that tranquilizes and washes away memories every 90 minutes, there's some fascinating interplay courtesy of the player's omniscient perspective. But then, there are the puzzles and deadly decision games that also place us in the role of each team's appointed leader.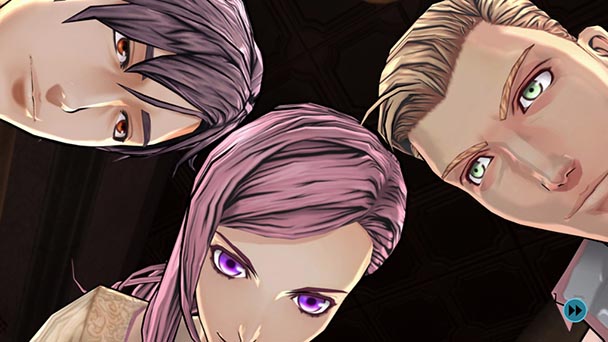 Whereas Zero Escape allowed players to skip around to different parts of the story, Dilemma's splintered teams allow for even more variety. Although, there is some plotline gating along the title's narrative paths, there's also plenty of freedom by allowing players to jump to different Fragments of the storyline. Obviously, this is beneficial when you encounter a tricky puzzle or experience the sporadic end-game, allowing you to dive into another part of Dilemma's sprawling, twenty-hour assemblage of enigma and exposition. But less obvious, the split strands of storyline require players to adjoin pieces of its grand puzzle and make a number of cerebral inferences. While the game explains many of the lingering elements from Virtue's Last Reward, there's also enough room for a bit of interpretation, along with an ingress for a follow-up. Most interesting in the apparent paradoxes uncovered along the way, which the title eventually explains, adding another mystery to the inventory of enigmas and philosophical premises.
At the heart of the experience are the escape puzzles, which remain tenaciously challenging. Taking notes is a near requirement for many of the conundrums, and agreeably, the title also players to use their touchscreens to jot down any annotations. While the east difficulty level of Zero Escape is no longer part of the package, there is a hint system. As time advance, bits of dialog might provide a clue or two, compelling players to listen to their teammates. While there are no exceptionally difficult or overly obtuse puzzles, players can expect to have to put down the game for a few hours, lest frustration can set in.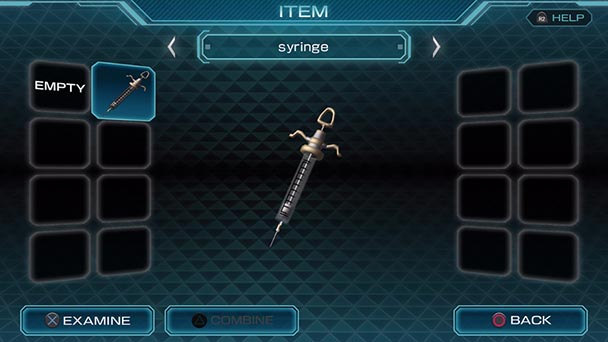 Like Uchikoshi's previous efforts, Zero Time Dilemma is a brilliant blend of plot and puzzle, putting players on an absorbing journey poised to provide at least twenty hours of playtime. Although a familiarity of the first two games isn't a requirement for progression, to get the most out of Dilemma, players will want to tackle the predecessors. Doing so will provide one of the larger narrative-based pay-offs in the puzzle genre.
Zero Escape: Zero Time Dilemma was played on the
PlayStation 4 with review code provided by the publisher.
Zero Escape: Zero Time Dilemma
Platform: PS4, also on PS Vita, 3DS, PC
Developer: Spike Chunsoft Co., Ltd.
Publisher: Aksys Games
Release Date: August 18th, 2017
Price: $39.99, available via retail and PSN
Language(s): Japanese or English voice, English text
Review Overview
Summary : Zero Time Dilemma is a synergistic blend of brooding story and complex brainteaser, creating an experience that's exceedingly hard to put down. Even after completion, you'll likely find yourself returning to the game, studying just how the amazing the amalgam of exposition, moral dilemma, and random element all fits together so stunningly.