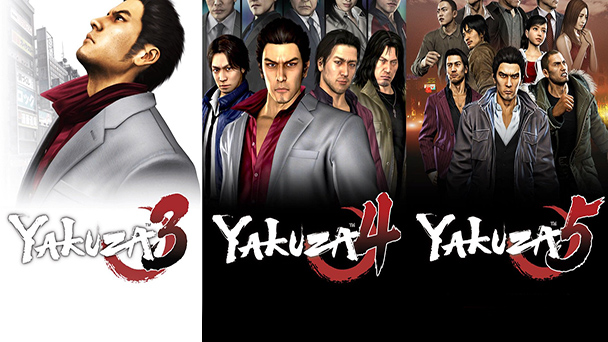 Kiryu, Culture, and Cut Content
Changes across SEGA's Yakuza franchise often reflects the West's growing cultural awareness. When the inaugural entry was released stateside in 2006, few games had reflected the societal nuances of contemporary Japan. Subtitled experiences were still infrequent during the era, and limitations of PlayStation 2 media prohibited the inclusion of dual audio. As such, the pulpy melodrama was voiced by celebrities Eliza Dushku, Mark Hamill, and Rachael Leigh Cook. Although each delivered commendable acting, characters who spoke in English undermined the game's aspirations of immersion.
Four years later, Yakuza 3 was released in North America, Europe, and Australia. By that time, dubbing wasn't always a standard practice, and Yakuza 2 had shifted all spoken dialog to Japanese, making for a much more credible experience. But SEGA was afraid that foreigners would either misunderstand or be baffled by side stories that revolved around hostess clubs, mahjong, shogi, trivia questions, and a massage-based mini-game.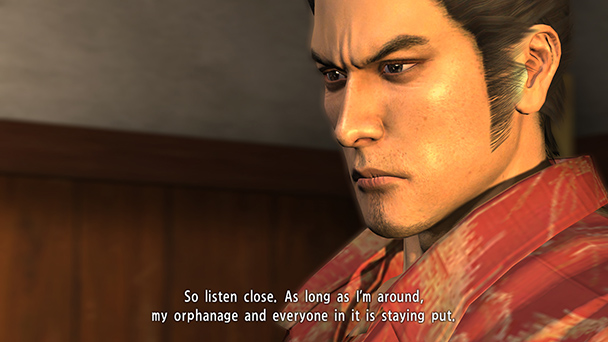 Parity with the Japanese Release  
Across the ensuing years, most of these activities would become familiar to Western players. 2017's Yakuza 0, a prequel to the original game, included a minigame where players managed a cabaret club and interpreted hand signals from employees. For one PC Gamer writer, the game served as an introduction to hostess clubs. The title also incorporated tabletop recreations like hanafuda, cho-han, cee-lo, as well as mahjong and shogi, signaling a growing knowledge of traditional Japanese games.
Undoubtedly, the release of The Yakuza Remastered Collection reflects this newfound recognition. Delve into the rerelease of Yakuza 3 and you'll discover that SEGA has localized the material that was once cut. For a game where splendor was rooted in the meticulously detailed recreations of Kabukichō nightlife and pastoral Okinawan Islands, the restoration of karaoke and club administration helps sell the simulation. Sure, they're not as nuanced as the side-games found in the comprehensive remakes Yakuza Kiwami and Kiwami 2, but they enrich the density of Yakuza's open-world areas.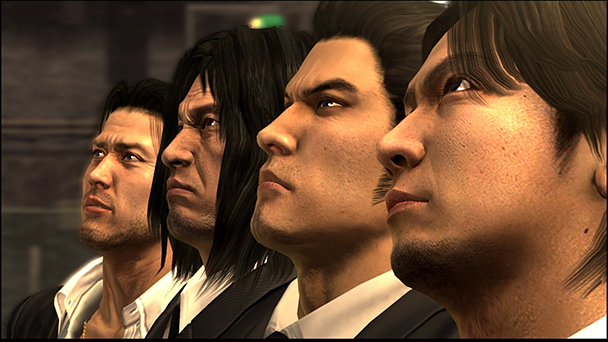 Although Yakuza 3's Answer x Answer trivia game is the sole element that remains on the cutting room floor, its absence is forgivable. The original side-game focused on historical knowledge. Ten years on, its questions are antiquated enough to have been left out of the Japanese release of the Yakuza Remastered Collection. More importantly, SEGA has kept some slightly contentious content that might not make it into contemporary releases. A disclaimer on the opening screen reminds players that Yakuza 3's representations might not match current laws or ideologies. Kudos to the company for favoring the preservation of gaming history.
Do I have to play any previous games to enjoy this collection?
Yakuza games can be enjoyed as standalone experiences. Often, game even offer succinct synopsis of previous events, and you'll be privy to that after Yakuza 3's prologue. But that said, the franchise is incredibly referential. The developers habitually allude to events or characters from preceding games. Luckily, the first two Yakuza Kiwami games (which are retellings of the original two titles) can be procured cheaply, and each if well worth the price of admission. Optionally, there's Yakuza 0 as well, which set reset the watermark for prequel quality.

Return to Morning Glory
Revisit Yakuza 3 and you'll feel the archetypical tension that runs across the trio of PlayStation 3-era entries. Here, protagonist Kazuma Kiryu longs for serenity and hopes to contribute compassion to an oft- unsympathetic world. The game opens with him finding a moment of peace in the day-to-day duties of running the Morning Glory Orphanage, as well as paternal comfort in caring for young Haruka. But child raising is difficult to gamify, although the first act of Yakuza 3 admirably tries its best. Expectantly, Kiryu is pulled back into pugnaciousness, echoing many of the plot points of 1971's Sympathy for The Underdog.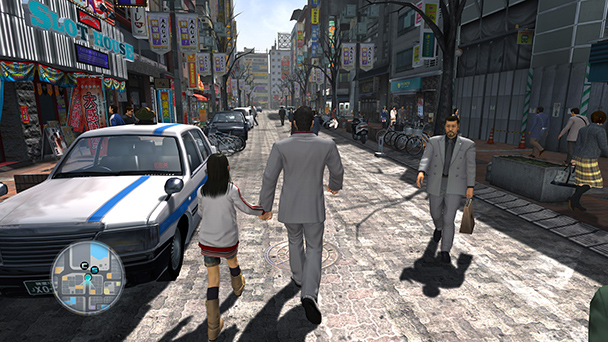 Compassion is also one of the dominant sentiments in Yakuza 4, which takes place a year after the third game. Here, two men wash up on the beach, with Kiryu providing care and more importantly, expressing forgiveness. While formal rivals becoming confidants is an age-old motif in storytelling, when coupled with the honor and hostility of the Yakuza series, the theme remains poignant. While the death of characters is a customary emotional spike in games, it hits especially hard here, especially given the franchise's depictions of respect.
Drama, Laughs, and the Occasional Tear
Yakuza 5 splits the storyline into five perspectives, sporadically interweaving a tale comprised of different playable characters. Undoubtedly, the best moments stem from the juxtaposition of Kiryu's life in the Yakuza to Haruka's ambitions in the pop idol world. Her story trades the series' trademark street fighting for dance battles, extending well-warranted variation for the franchise. And while the fifth main entry's storyline can feel a bit bloated, there are the kind of emotional payoffs that developer Ryu Ga Gotoku Studio is so good at creating.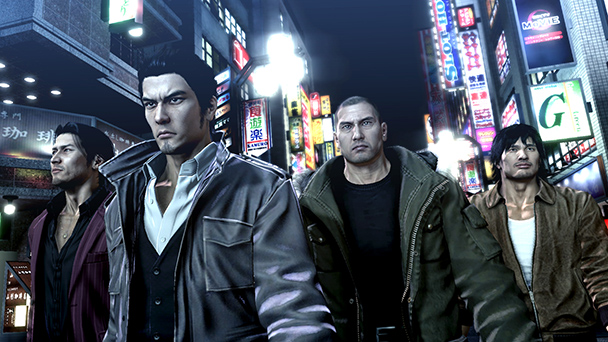 Whereas the franchise might have seemed somewhat foreign when it first premiered in the West, venturing into the third, fourth, and fifth entries feels like reminiscing with old friends. Like Toru Kawashima's film Ryuji and Takeshi Kitano's Sonatine, strip away the wacky side-missions and hardened talk, and there's a universality to be found in the series. At the very least, the property trades katanas and an obedience to bushido code for improvisational weapons and grey-area business dealings, offering a satisfying recontextualizing of samurai lore.
Remastered, Not Remade
Some might approach Yakuza Remastered Collection hoping for the kind of reimaging found in the Kawami titles. But Ryu Ga Gotoku didn't have the time or money for a comprehensive remake. Expect an increase in fidelity and fluidity, with the original 720p/30fps elevated to a 1080p/60fps output. As such, the reoccurring street battles feel even more responsive.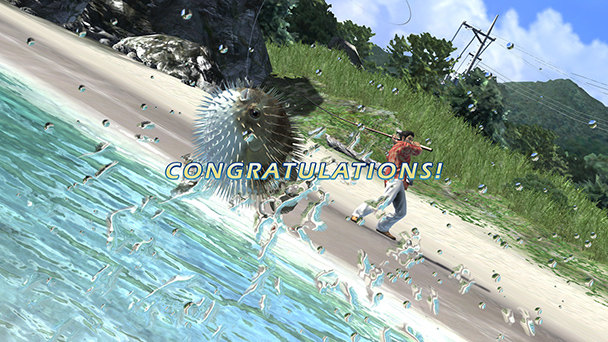 However, texturing is a bit more hit or miss. While the development devoted team improving the appearance of main characters and there's supplementary polygons to smooth some things out, NPCs can often look nondescript. Overall, the remaster favored providing clarity to foreground objects, while background elements divulge blurriness.
But knocking the Remastered Collection for its appearance, is like disparaging a film that was shot in black and white. Yakuza is much more than just virtual tourism and a constant allure of oddball side-games. It's the deliberate pacing where relations are built, often leading to plot points where friends are put into jeopardy.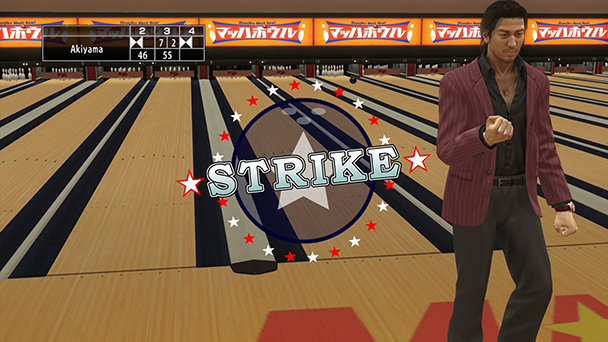 The Yakuza Remastered Collection was played on
PlayStation 4 with review code provided by the publisher. 
The Yakuza Remastered Collection
Platform:
 PlayStation 4
Developer:
Ryu Ga Gotoku Studio
Publisher:
 SEGA
Release Date:
February 11th, 2020
Price:
$59.99, available via retail and
PlayStation Store
Language:
Japanese with English subtitles
Review Overview
Summary : Yakuza Remastered Collection bundles and offers a slight improvement to a trio of PlayStation 3 classics. If you're new to the series, play the preceding entries first and prepare yourself for some of the best storytelling and side-games around.