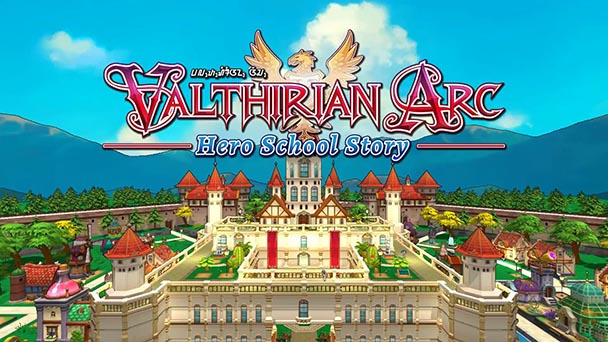 Following two Flash-based, free-to-play outings, Valthirian Arc: Hero School Story brings the light-hearted, school management simulations onto PlayStation 4, Switch, and Steam. Like most third-year students, Hero School Story shows an invigorating amount of progress, with three-dimensional models helping to bring your adventuring academy to life. But like many pre-graduates, the game still has a few rough qualities. Fortunately, accessibility, an energetic attitude, and even a lowered price point help incentivize the experience.
Exposition told through visual novel-like character conversations expresses the ruling arrangement of Valthirian, where a monarch governs over a land of five territories, each co-administrated by their own queen. At the center of the empire is Afternoon City, where you'll serve as principal at the prestigious Valthirian Academy, cultivating a student body to help the local citizen deal with a multitude of issues. Smartly, the introduction takes only a few minutes, allowing you to administrate without much delay.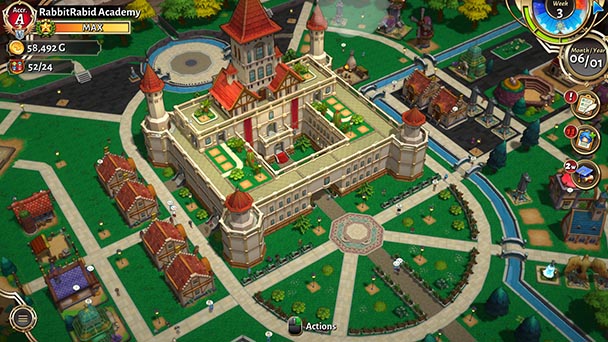 Here, you'll discover that Hero School Story adopts a hands-on approach, sidestepping the complexity associated with sophisticated city sims. One of your first assignments will be to build a dormitory for incoming arrivals. It's constructed with just a few button presses, as the game has already marked exterior space for your student residence. As such, you won't have to worry about anticipating the sprawling structure of a school. Instead buildings allow for things like new characters classes, and beneficially give a stat boost to adventurers.
Progress rewards players with a gradual accumulation of accreditation points. At regularly intervals, your institution will advance levels, automatically expanding the size of your campus. And while you can order the demolition of buildings to make way for new services, architecture isn't part of your main duties. Similarly, while you'll have a restrained budget, there's little worry about adhering to a comprehensive financial strategy. If you have money to spend on campus addition, a purchase instantly augments the academy's programs, without the burden of any monthly expense. Players accustomed to involved simulations might feel constrained, but those seeking to play without having to sit through prolonged tutorials will appreciate Valthirian Arc's approach.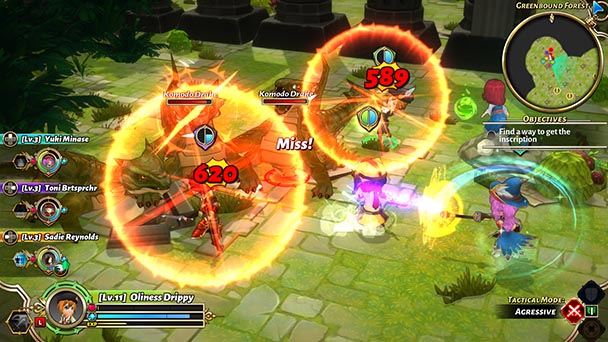 While macro-level decisions are straight-forward, you'll have a bit more agency on the micro-level, most often through overseeing your student body. Some aspects, like admissions, are easy enough since there's not a lot of variance in perspective students. Instead, progression is rooted in undertaking missions, which comes in two types.
Errands send adventuring parties on autonomous quests, where they'll venture out, and come back leveled up after the completion of the assignment. Unfortunately, if you just have a single team, these can take upwards to ten minutes of real time to complete. And since Hero School Story doesn't offer a fast to fast-forward through time, you'll probably want to tackle real-world tasks as you wait for the squad to return. But soon enough, you'll have enough enrollment to create multiple adventure parties.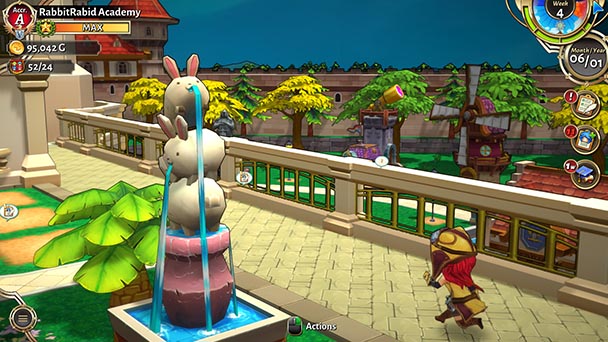 The other type of missions recall the type of combat you might find in a mobile game, as up to a quartet of combatants prowl across labyrinthine environments. But largely, these undertakings are too simple, with success determined by the level of your characters and how quickly you press the attack button. Sure, there's potential, with magic users summoning ranged attacks that can avoid the muddle of melee attacks that typically represent battle. But make no mistake, there's little of the nuance found in respectable action-role playing games. But after a few outings, combat becomes tedious with few strategies beyond a trio of styles that slightly adjust your offensive, defensive, and speed stats.
Beside encountering monsters, you'll also comes across raw materials which are used in Hero School Story's crafting component. Like the rest of the game, it's quite user-friendly, as you turn found items into new weapons and accessories. But you'll likely find a few quirks with the seemingly clear-cut system. For one, legendary tools are only marginally better than subordinate items. For another, it can make the game a bit grindy, and you are forced to forage for raw materials.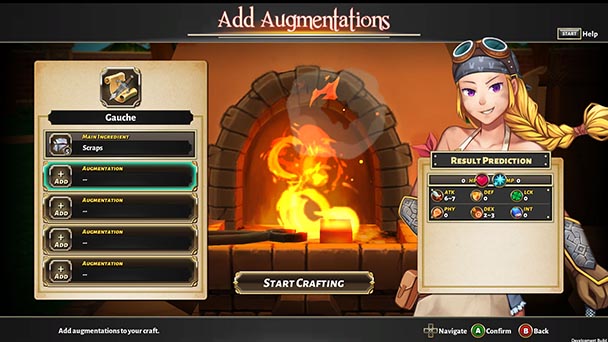 A few design decisions might also vex players. Like any reputable academic institutions, at least one graduation is needed each semester (twice a year). To maximize the amount of accreditation points, you'll want to earmark candidates for promotion, instead of waiting until the deadline. While the mechanic is in place to ensure you don't storm through the game with the same maximized adventurers, early on, it can be distressing to get rid of one of your promoted students. Additionally, don't expect to bond with any of your pupils. Not only are they fairly homogenous looking, but chances are they'll be gone quite soon.
Despite these qualms, there is enjoyment to be found in Hero School Story. Like similar to Kairosoft's mobile titles, satisfaction is entrenched in the understanding of the simulation, as you comprehend how all the myriad of moving parts all fit together. To a lesser extent, there's also the proverbial carrot on a stick, with unlocking new elements and light exposition incentivizing continued play. Certainly, there's charm found in the game's approach, with its chibi-fied student body, brightly hued adventuring areas, and cross-sections of scholastic buildings. The visuals are extraordinary, but they do exude charm.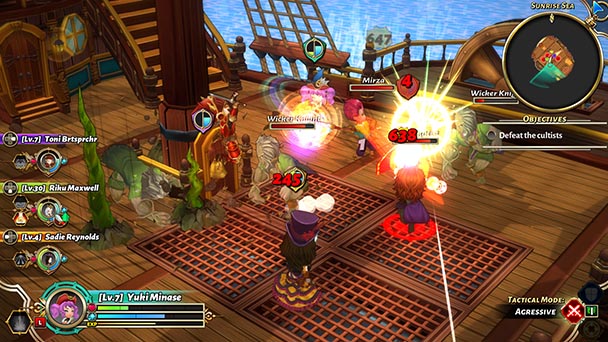 Sporadic moments of satisfaction emerge during your tenure at Valthirian Arc: Hero School Story. But serving as the academy's principal isn't without its issues, and you'll undoubtedly endure a few frustrations. For those seeking an accessible and lighthearted school management sim, Hero School Story's might be of interest, especially given game's affordable price.
Valthirian Arc: Hero School Story was played on PC
with review code provided by the publisher. 
Review Overview
Summary : Valthirian Arc: Hero School Story feels like higher fidelity take on one of Kairosoft's sims. Certainly, there's fun to be had, but don't expect sophistication during your run at administration.