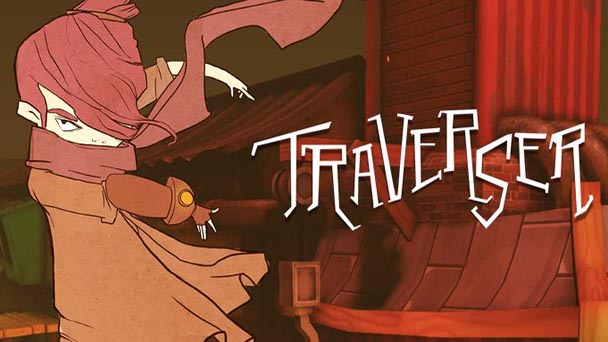 Adult Swim Games made a name for itself through a series of unique, quality titles which often paid homage to industry classics. These include several retro-themed releases whose gameplay and graphical output rivalled those of 16-bit consoles. This strategy seems to have reaped fruit as two years later, the publisher maintains a steady flow of releases. Perhaps now that they have garnered an identity and became an established name, Adult Swim Games sees the need to diversify their offerings. If that is the case, then Traverser is a welcome starting point.
Traverser introduces players to a world where the sun had died and humanity fled underground. Without any sunlight, vegetation is but a memory and clean oxygen became the most valuable commodity money can buy. Astute players may find this theme reminiscent of the 2013 indie title, The Inner World, but there are enough story, tonal and gameplay differences between them.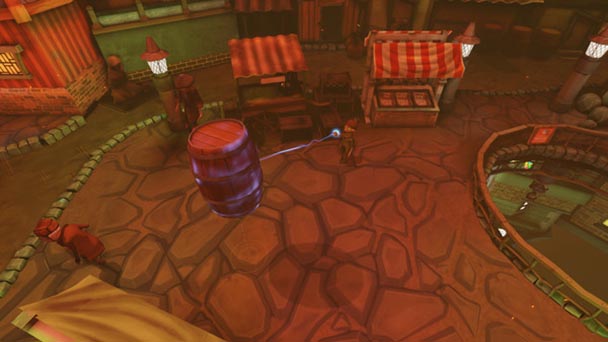 In this quasi-industrial revolution setting players take control of Valerie, a young guard-in-training on the verge of becoming the titular traverser. These private security officers are tasked with defending Raven Corp's interests as the society's only supplier of clean air. Though the setting is rather singular, its plot is quite predictable. It's instantly made clear who our future villains will be and what path our heroine will take. With that said, this is a title one plays for the visually unique experience and interesting characters instead of a compelling narrative.
Aiding Valerie in her quest are a set of tools exclusive to traversers, namely the gravity glove. Controlled via mouse input, this device allows gamers to remotely pick up, carry, rotate and throw most world objects. Its purpose is three-fold, serving as a weapon, a puzzle-solving tool and platform aid. Many times players must reach seemingly impossible locations and though our heroine can jump as she would in any platformer, she must often stack boxes or drag platforms to her location.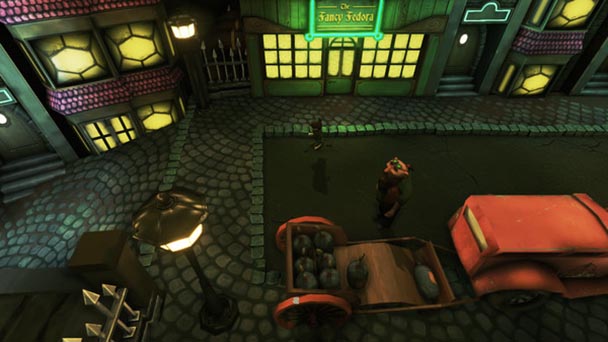 Handling the gravity glove is initially awkward but soon becomes second nature. Valerie walks, runs, sneaks and jumps via standard WASD input but her grappling abilities are done so exclusively through the mouse. As a result, her control scheme is similar to that of a twin stick shooter where players must balance the protagonist's walking with the glove's direction. Unfortunately, there is no gamepad support. Upon personal research, the developers claimed this decision was made due to Valerie's gravity glove being too unwieldy for an analog stick.
Challenges provided require more than just the remote manipulation of objects though, stealth also plays a fulcral point of progression. Most enemies are undefeatable; rather they may only be stunned for a short period so it's advised our heroine navigates through her predicaments unnoticed. Amongst her set of stealthy tools is a barrel which in a bit of videogame humor serves the same purpose as Solid Snake's cardboard box.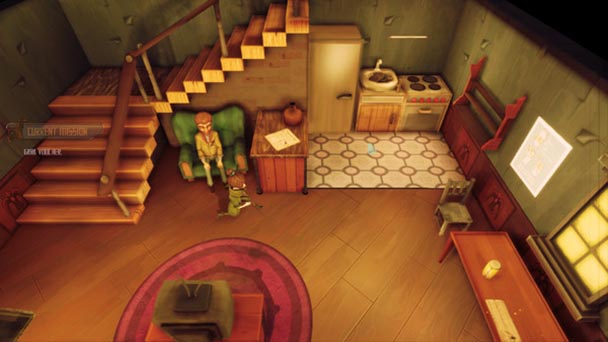 Though the steampunk Victorian art-style is engrossing, players are sadly not allowed to revisit it. While areas are fairly large, backtracking is made impossible once enough progress has been made. Luckily, each section provides non-essential content to explore. The main draw comes in the form of letters and mechanical bird messengers. Once found, these grant a greater insight into the minds of Traverser's denizens and build on the game's lore. Perhaps just as interesting is the ability to play around with our gravity defying abilities, and pushing the physics engine's limits.
Traverser's gameplay concept is a compelling one, but it's sadly betrayed by its level design. Platforming sections require little skill and can be easily traversed, the same can be said for most puzzles and stealth areas, requiring little in the way of logical dexterity or pattern memorizing. Even the final boss battle provided an underwhelming sense of accomplishment due to predictable patterns and low difficulty. Perhaps equally egregious is the game's short length, clocking in at an average of four-to-five hours.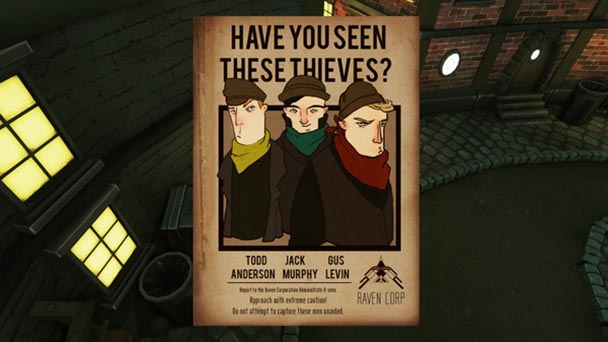 When you have an established audience, diversifying your offerings always carries the risk of alienating your current consumer base. Traverser stumbles in length and challenge but offers an enthralling theme, a visually appealing art style and a unique, thoroughly enjoyable gameplay mechanic.
Traverser was played on the PC with review code provided by the publisher.
Traverser
Platform:
 PC
Developer:
Gatling Goat Studios
Publisher:
 Adult Swim Games
Release date:
 July 9th, 2015
Price:
 $14.99 via
Steam
Review Overview
Summary : Traverser offers a compelling art style and a delightfully entertaining gameplay element which is sadly never fully taken advantage of throughout its brief experience.