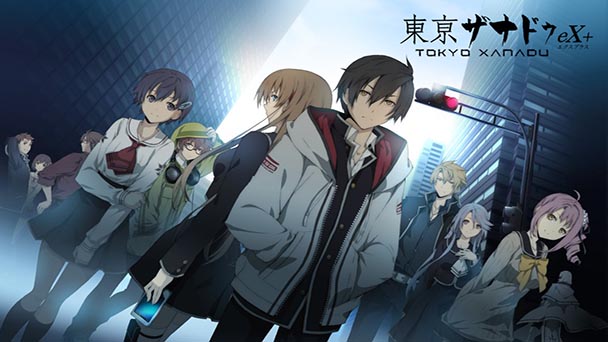 In the West, Nihon Falcom's output is tarnished with the rare blemish. Notably, The Legend of Heroes: A Tear of Vermillion and Prophecy of the Moonlight Witch– the first two entries in the Gagharv Trilogy. Released out of order, both PSP titles suffered from a slipshod localization, and subsequently suffered from middling sales. But after speaking with Nihon Falcom President Toshihiro Kondo, I learned that the developer has an unblemished track record in Japan. With a legacy spanning thirty-five years and nearly a hundred titles, the studio hasn't had a single disappointment, with even tepid launches turning into successes, and most efforts enjoying popularity for an uncharacteristically prolonged period.
Pleasingly the update to last July's Tokyo Xanadu upholds the Tachikawa City-based studio's near-spotless track record on this side of the Pacific. The title might not quite be as gratifying as Falcom's Ys or Trails in the Sky series and bears no significant semblance to the studio's lapsed Xanadu series. But a skillful blend of high school recreation simulation, social bonding, dungeon exploration, and real-time combat congeals into an experience poised to bring enjoyment to fans of Japanese born-gaming. And for PlayStation 4 owners, the update brings in both a high-definition renovation, as well as a pleasing amount of plot additions.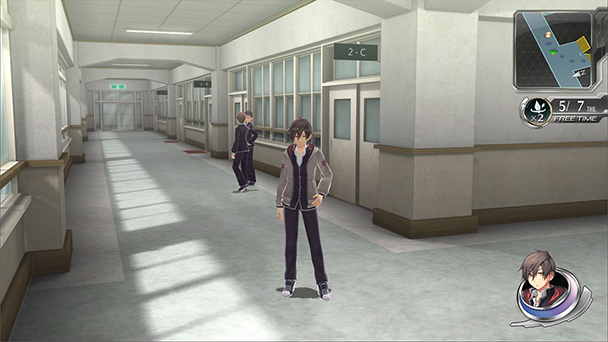 Initially, Xanadu eX+'s storyline might appear to move too sluggishly. Players first meet the game's protagonist, Kou Tokisaka, as he's leaving a late shift at one of his numerous part-time jobs. While eager to head home and receive some rest before the next school day at the Morimiya Academy, he witnesses a classmate named Asuka Hiiragi accosted by a pair of street thugs. With the young women's safety in jeopardy, the lead follows. Just as the things are about to turn ugly, a crimson-colored crack opens, pulling in the ruffians, Hiiragi and even Tokisaka. Once on the other side of the fissure, Kou witnesses a mysterious labyrinth, as the seemingly susceptible young women summons a giant weapon that annihilates a horde of encroaching enemies.
Like many games, the unusual incident serves as Tokisaka's entry into a secretive underworld, and without spoiling any part of the plot, he soon learns that he can wield a same power. And even though the storyline indicates that a very limited number of people can see this alterative reality known as an Eclipse, a growing number of the Xanadu cast is also privy to the power. Eventually, the game's plotline transcends the mystical, weaving in religion and transcontinental meddling as well as a bit of ecological warning into its exposition.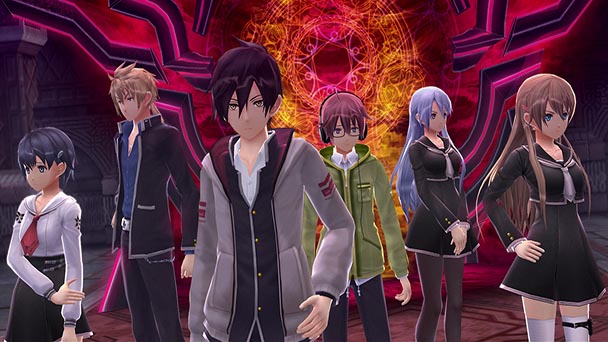 While the story takes it time to get up to speed, the episodic format proves effective, gradually introducing new characters by way of title card. By developing an affable entourage of main characters and secondaries, as well as a succession of crises that emerge with each chapter, Tokyo Xanadu eX+'s slower speed allows for some satisfying development. Whereas the original Vita version might have been a bit too ambiguous with plot points, eX+ mends this approach. Now every episode contains an additional chapter, making this revision an indispensable purchase for fans of the predecessor.
Delightfully, that not the only change found in eX+. Occasionally, the story shifts away from Tokisaka's point-of-view, giving players a thought-provoking perspective on the protagonist. A certain light-emitting character also becomes playable, providing a stimulating digression as we gradually absorb his back story. Beyond narrative amendments, there was also a significant amount of balancing to play. Before, dungeoneering was a bit too easy, potentially leading to tedium. Here, the challenge level has been amplified, forcing you to play a bit more prudently.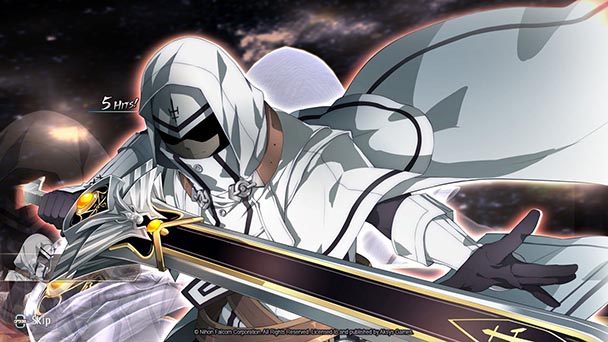 Even if you played the original Tokyo Xanadu, eX+ is the rare title worthy of a double dip. With the extra exposition, Kou Tokisaka becomes even more likable, despite a bit of aloofness to those outside his inner circle. Similarly, Asuka seems reserved, but gradually Xanadu reveals the motivations behind her disposition. Although a story of a rag tag bunch of teens teaming up to fight a metaphysical foe might have been done before, there's genuine charm to be found in the game's storytelling and mobile-phone driven dialog.
And if the preceding paragraph made you think of the Persona series, then you're not far off the mark, at least during Xanadu's sunlit hours. During the day, character development is rooted in extra-curricular 'free-time', which like the name implies is far more relaxed than the constantly ticking clock in Atlus' franchise. Beyond augmenting your character and using affinity shards to build rapport with companions, Tokyo offers a number of recreational pursuits that mirror the myriad of options in actual real-life location. Whether you like shopping, skateboarding, playing mini-games, tackling side missions, or just idle chat with NPCs, the game can indulge your yearning for overworld autonomy. And while the title can't hold a candle to the verisimilitude of Yakuza 0 or Akiba's Trip, visiting the game's onsen, shrine, and memorial park offer respectable reproductions of Japan's beauty. While the areas are large and reasonably populated, between a fast-travel option and an in-game tool known as NiAR, you probably won't get probably lost or confused.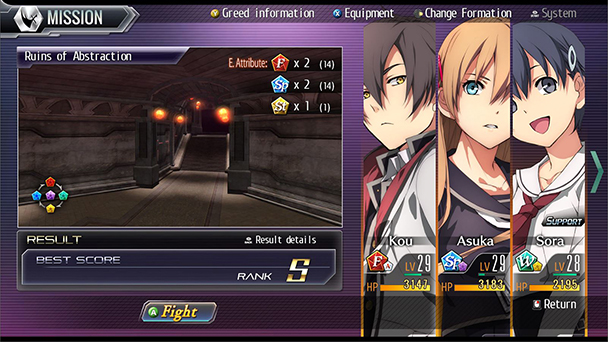 While exploring a simulated Tachikawa City is certainly enjoyable, it's the exploration of Tokyo Xanadu's Eclipses that are the star of the show. Sure, they're largely linear and succinct in scope, but they allow players to dig into the game's enjoyable combat system. When encountering an enemy, players can pepper the for with melee or ranged attacks powered by a renewing meter. With the ability to jump, double-jump, dodge, and launch special attacks, there's a constant sense of commotion, as you dart around enemies and whittle away their health.
Play on the game's easy difficulty setting, and you can still strong-arm your way through most dungeons. But for anyone seeking a challenge, you'll watch to ratchet up the level of intensity, and take advantage of the game's elemental attributes. With party members having different styles of combat and a variety of elemental affinities, Xanadu offers a decent amount of flexibility. But more importantly, those who dislike digging into menu systems can change characters with a single button press still gaining an advantage on adversaries. Sure, they won't maximize the most dungeon-scoring, and might even burn through their HP-replenishing items, but brute-forcing is possible.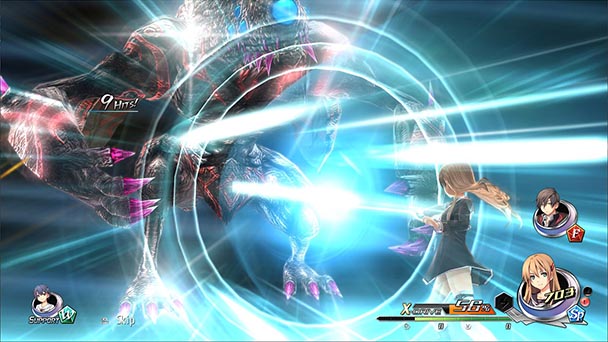 Mini and main-bosses help endow the journey through the Eclipses with distinction. Refreshingly, these encounters favor fast reactions and careful evasion over the typical scrutiny of patterns, making these showdowns enjoyable. And while lesser monster types are restrained, here there's some ingenuity in the look of these hulking menaces, who appear sufficiently threatening.
Platform Comparison
Since
Tokyo Xanadu eX+
runs exceptionally on the PlayStation 4, what kind of performance can PC owners expect? Most likely, they'll experience top-rate operation on rigs with only a mid-range GPU. Like many of Falcom's efforts,
eX+
takes an economical approach, exhibiting an abundance of detail from it's assets. Overall, there's little indication of the game's diminutive 5Gb footprint.
The title forgoes advanced customization such as anti-alias and v-sync settings. Yet, in play, neither option proves necessary. While the current build doesn't offer support for 21:9 Ultrawide monitors, Xanadu does scale down adeptly for widescreen from its default 1080p output. On a desktop i3 coupled with a GTX 770, the game delivers a consistent sixty-frame-per-second output. Unsurprisingly, eX+ looked equally fluid on a Dell Inspiron laptop outfitted with GTX 1050 Ti.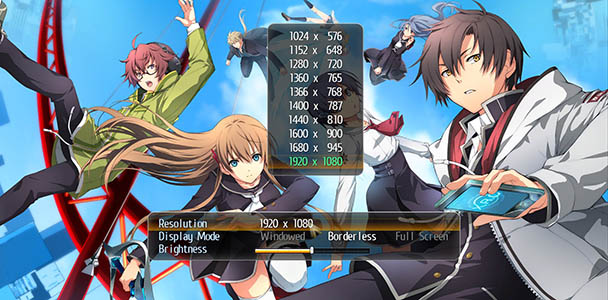 Using a controller seems to be the preferred way of enjoying Tokyo Xanadu eX+, although it would be pleasing if Aksys Games could hide the mouse point when the peripheral is plugged in. But mouse and keyboard play is nearly as functional, especially once players invest a few minutes to rebind the default key mapping. But largely, these issues are paltry, making the PC version of Tokyo Xanadu eX+ a prudent purchase for anyone with a decent machine.
Since there's was usually only one additional ally on-screen, the Vita was able to manage a respectable thirty frame-per-second framerate. Fortunately, that number is doubled on even the baseline PlayStation 4, despite an increase in fidelity to 1080p. Perhaps a succession of quick and dirty ports has made us cynical, but we didn't expect eX+ to look so good. Now all the signage around Morimiya is crystal clear, revealing a diligent remastering of assets by Falcom.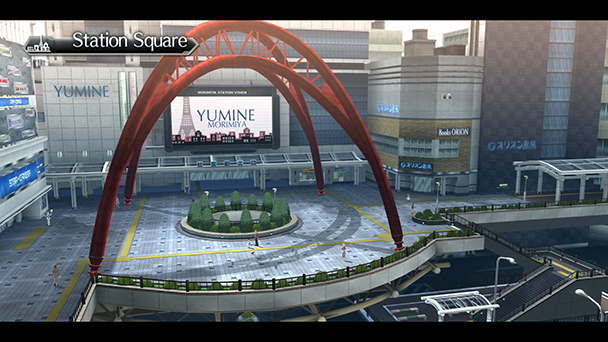 Mirroring free-time's inspiration, Tokyo Xanadu's soundtrack channels Shoji Meguro recurring jazzy style, endowing the game with an upbeat vibe. Sonically, the game forgoes an English dub, which shouldn't be a burden for J-game veterans. Pleasingly, a period of beta-testing proved fruitful, eliminating the sporadic typo that would undermine an otherwise adept localization.
Mending the odd transgressions of the Vita releases, Tokyo Xanadu eX+ preserves Falcom's winning record. If you didn't pick up the portable iteration, this is an essential purchase, especially since this is effectively a new series. For those who did play through Tokyo Xanadu, know that eX+ comes with a salubrious amount of new content and enough mechanical changes to enliven the additional playthrough.
Tokyo Xanadu eX+ was played on the PlayStation 4
with review code provided by the publisher.
Tokyo Xanadu eX+

Platform: PlayStation 4, PC


Developer:

Nihon Falcom


Publisher:

Aksys Games


Release Date:

December 8th, 2017


Price: 

$59.99, available via retail or PlayStation Store (PS4), $53.99 via

Steam

(PC)

Difficulty:

Easy to Moderate
Review Overview
Summary : Uplifted by hub-world autonomy and an action-based combat that's addictive, Tokyo Xanadu is a pleasing paradise for PlayStation 4 and PC owners. Score another success for Nihon Falcom!