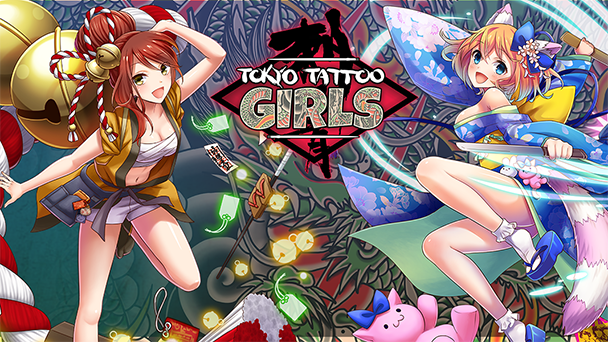 Tokyo Tattoo Girls is the type of game that probably wouldn't have been localized a decade ago. The reason has nothing to do with the appearance of some slightly risqué images; the game's exhibition of butt and boob cleavage is all fairly tame stuff. If you remember back in 2010, SEGA removed the hostess bars from Yakuza 3, fearing that Western audiences wouldn't understand the cultural minutia reflected in the game. Whether there was any truth to their explanation was debatable, but one thing that is indisputable is that a larger number of gamers now know a lot more about the Land of the Rising Sun.
Whether it's Persona 5, Akiba's Strip, or subsequent Yakuza entries, a multitude of games have allowed us to explore Tokyo's topography, but more importantly, they've subtly incorporated cultural rudiments of Japanese life. While a working knowledge of these things isn't an unwavering prerequisite for enjoyment for the recent release of Tokyo Tattoo Girls, familiarity will certainly escalate your level of enjoyment.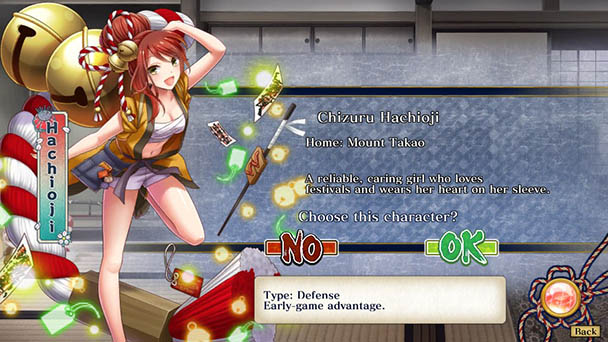 Given the game's heritage, the game's madcap plotline is expected. You see, Tokyo Tattoo Girls was developed by Sushi Typhoon Games, the interactive arm of the film production company that made seven delightfully shlocky movies in the course of a two-year span. And while the title plays like a simplified version of Nobunaga's Ambition, the pulp is there- rooted in anime girls adorned with ukiyo-e styled body ink, many armed with firearms.
To justify this beautiful fetish, Tokyo Tattoo Girls depicts a future where Japan's capital city is devastated by an unidentified calamity. Rule of the area's twenty-three special wards have been seized by young maidens whose tattoos give them power. Leadership across these districts is permitted by the country at large under one condition- requiring the tattooed women stay in Tokyo. To ensure this statute, a wall is build around the metropolitan area, instigating a constant barrage of power struggles. You play as one of six selectable characters to unify Tokyo, each having a selection of traits that makes the journey distinct. After selecting a starting ward and a difficulty level, you enter the fray.
Initially, the concept of political influence and skin ink might seem incongruous. Certainly, it might not initially make sense in the West, where that type of body is ubiquitous. But in Japan, tattoos still signify cultural taboo due to their longstanding association with yakuza. Even today, foreigners with these kind of body decorations are denied access to onsen, and when displayed in public, seize the attention of citizens. Despite Sushi Typhoon Games complete avoidance of the term, "yakuza", Tokyo Tattoo Girls is an all-female rendition of the organization, delicately disguised for mass consumption.
Acquaintance of geography will not only add enjoyment but also contribute to success. Each of the game's special wards are naturally modeling after their real life equivalent, with both properties and clan bosses articulating the distinctness of each city. Occasionally a stat might favor commercial or residential zoning, poor or wealthy economies- while clan bosses have traits that reveal a region's affinity for idols, fashion, festivals, or karaoke bars. Much like the individuality of each stop on Tokyo's looping Yamanote Line rail, Tokyo Tattoo Girls revels in the uniqueness of each ward, surrendering a celebratory feel amidst the purported political upheaval.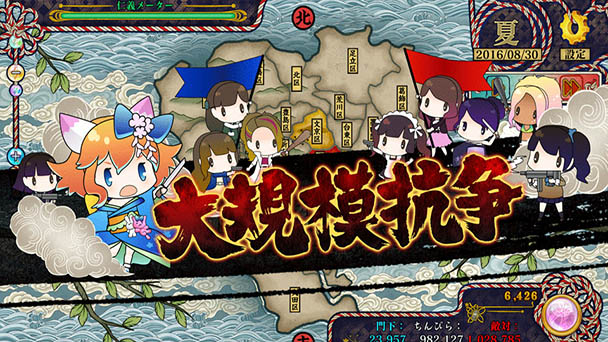 A majority of the game is spent surveying a scalable map of the Tokyo metropolitan region, using the shoulder button to pause or fast forward the speed of time. Here, progress is measured through several variables. As the top left corner on the screen is your Honor Meter; let that expire by losing too many Turf Wars and the game is over. The bottom right corner shows the amount of Protection Money, or PM on hand. This currency has a number of functions, from purchasing tattoos for your maiden, paying for additional honor, keeping wards from heading into Alert status, and even winning favor with punks and clansmen.
A press of the triangle button reveals the importance of the last two variables. When tensions rise, you'll want the number of allies to exceed the number of enemies. If that happens when a ward reaches alert status, Tokyo Tattoo Girls delivers a visual novel-like interlude where the protagonist and clan boss exchange pleasantries or threats, a multiple-choice question is posed, and numbers are crunched to decide a victor.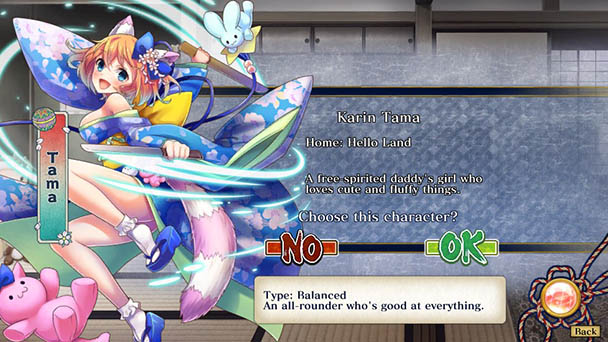 While there's an undeniable thrill is seeing ward fall like a procession of dominoes, there are some small issues with Tattoo Girls' trek toward unification. Often, Clan Boss confrontations happen right after one another. When accompanied by the lingering pause for loading, the game's pace can be interrupted. Less forgivable is the amount of tutelage the Tattoo Girls offer. While there is an in-game tutorial, it's rather bare-bones. Looking at the game's digital instruction booklet and website offer almost no assistance, with the former devoting a paltry four pages to explain the control scheme.
That's not to say that the title offering anything close to the complexity of the Nobunaga's Ambition series. While learning the rudiments of Tokyo Tattoo Girls requires experimentation, once these are known, the game becomes a bit of a pushover, especially on the easier two difficulty levels. After the initial hurdle of learning what is going on, the title feels a bit like a board game, with a pleasingly constrained number of options available at any point.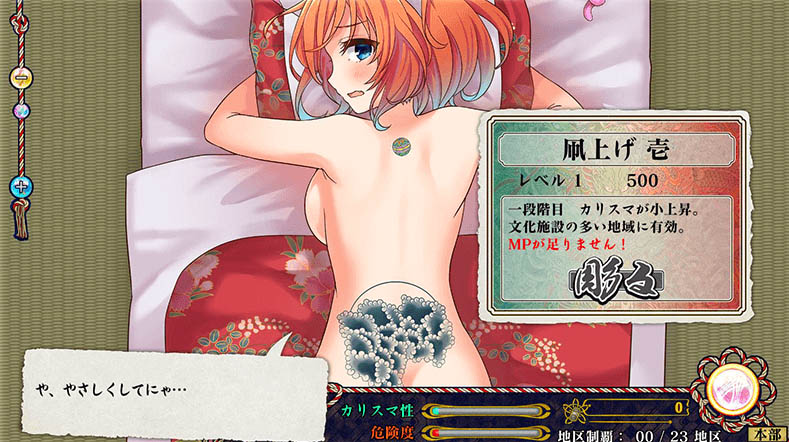 When you're not surveying the game map, you'll be looking at each the backside of each maiden or chibi characters rolling dice. The former permits players to boost their influence. Not only does each tattoo or fill cover a section of the protagonist's posterior, but also is accompanied by a stat boost, which do things like make it easier to recruit clansman or lower the level of opposition in commercial zones. Pleasingly, completing the entire collection of tats fills in your girl's back, endowing the budding ruler's backside with a collection of items drawn from Japanese folklore. Sonically, Tattoo Girls' main theme is stately and filled with a melody culled from traditional instruments. But sadly, it repeats with distressing frequency.
If the idea of conquering territories sounds appealing, but Nobunaga's Ambition is just too intricate for your tastes, give Tokyo Tattoo Girls a try. One you ascertain the basics of the game, unifying Tokyo becomes an oddly compelling undertaking, and with a playtime of about an hour, one that's ideal on a portable system.
Tokyo Tattoo Girls was played on the PS Vita
with review code provided by the publisher. 
Tokyo Tattoo Girls
Platform: PS Vita, PC
Developer: Sushi Typhoon Games
Publisher: NIS America
Release date: November 14th, 2017
Price: $29.99 PlayStation Store (Vita) or $17.99 via Steam (PC)
Difficulty: Easy to Moderate

Tokyo Tattoo Girls review
Review Overview
Gameplay - 75%
Controls - 75%
Aesthetics - 85%
Content - 75%
Accessibility - 75%
77
77%
GOOD
Summary : If you can name three of more of Tokyo's wards and are seeking a simplified strategy title for your Vita, consider spending some of your time with Tokyo Tattoo Girls. Like the subject matter, the game could quite possible be your next fetish.

User Rating:

4.5 ( 8 votes)