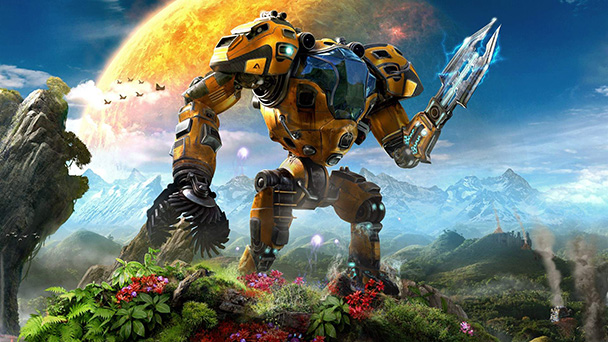 Combining elements from real-time strategy, twin-stick shooters, survival, and tower defense genres, The Riftbreaker is ambitious. Perhaps overly so. But if you're seeking a game that will keep your brain engrossed as you juggle multiple projects, EXOR Studios' latest deserves consideration.
The Riftbreaker


Platform:
PC, PlayStation 4, Xbox One
Developer:
EXOR Studios
Publisher:
EXOR Studios, Surefire Games
Release Date:
October 14th, 2021
Price:
29.99 via
Steam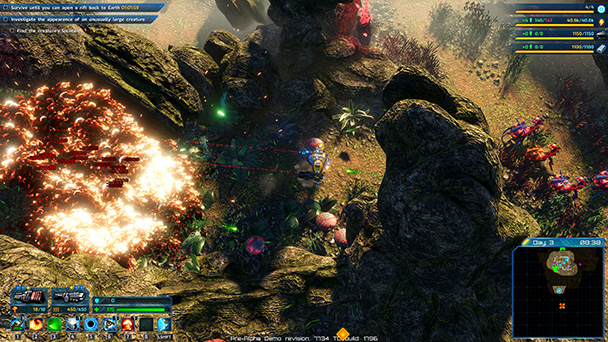 Immediately after landing on Galatea 37, intensity escalates for Captain Ashley S. Nowak. Tasked with building a portal that would permit travel between this undomesticated outpost and Earth, she's assisted by a sentient mechanical suit she refers to as "Mr. Riggs". While Galatea 37 is undoubtedly a beautiful planet that's filled with all kinds of wild flora and fauna, it's also exceedingly perilous. Within moments of starting the campaign, you're warned of an imminent attack by native aggressors who seem to despise your attempt as interstellar colonization.
Like many real-time strategy efforts, you'll need to hit the ground running. This entails either using your rig for leisurely resource collection or following tradition and constructing structures to mine Carbonium and Ironium for you. The first resource is essential for building power plants, the latter for constructing the eleven types of sentry towers that can help Captain Ashley and her mecha suit repel Galatea's roving attackers. But you'll need the daftness and dexterity of a globally ranked StarCraft player to follow Mr. Riggs' initial request of building six defense structures in a few minutes.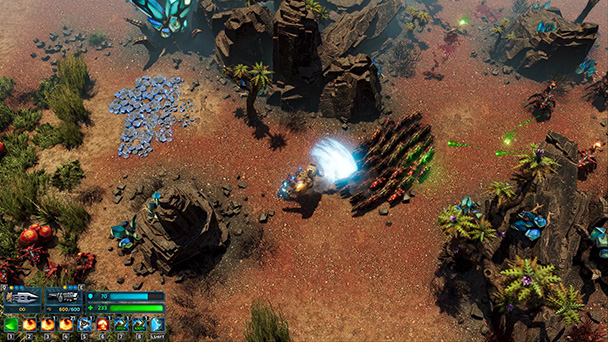 You see, each of your sentry towers requires power. So, you'll have to build an array of wind turbines and solar panels. Additionally, you might want to invest in a storehouse for your energy supply. Diversity is key here since turbines earn a relatively small yield, while the game's day/night cycle can temporarily halt the accumulation of solar energy. Additionally, there is the requirement to drop power nodes to connect every structure. Know that you'll be doing this across multiple bases spread out across different biomes. As such, you'll probably wonder what Ashley did to receive this type of Sisyphean punishment.
Shoot Your Troubles Away
Riftbreaker, with its persistent warnings of imminent attacks can be nerve-wracking, but it's rarely torturous. What helps you keep your sanity are the moments of offensive might. Mr. Riggs, with up to three weapons on each arm, is a proverbial powerhouse. Whether using a flamethrower to exterminate crowds of weaker foes or a railgun to batter remote ones, the sweet taste of revenge balances against the acerbic tang of keeping your bases operational. Much like EXOR Studios' previous effort, X-Morph: Defense, being able to blast foes on your own, rather that leaving all the work to turrets, can be gratifying.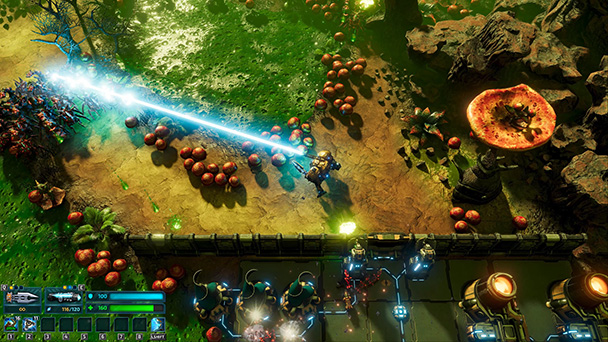 Expectedly, your loadout isn't fixed, and The Riftbreaker provides plenty of options to complement your playstyle. Much of this is rooted in the game's trio of research trees which offer a myriad of variance. While the icons aren't always immediately identifiable, experimentation produces an array of new artillery, armors, items, buildings, and special skills. Additional variance is rooted in the game's weather system, where downpours will have you scrambling for a replacement for solar power and meteor storms can decimate your defenses. Yes, few things are more disheartening than an onslaught after a natural disaster, but The Riftbreaker wants you to feel the joy of clawing your way back from impending doom.
The game delights in tossing adversity as you, making you feel like Matt Damon in an especially masochistic reworking of The Martian. But unless you lose your base, you'll be able to keep working toward your goal of building that interstellar portal. Mr. Riggs even respawns when he's overwhelmed. Sure, you'll have to reclaim your arsenal and likely patch-up some structural damage, but defeat can often be thwarted by some defensive preparation. As such, Riftbreaker can feel like a war of attrition, testing your persistence and mettle across a campaign that can stretch past the forty-hour mark. For those who aren't interested in such a lengthy conflict, the game allows you to tweak a multitude of difficulty settings.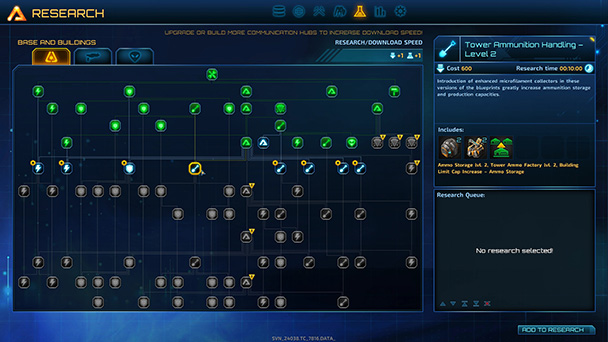 How's PC Performance?
Running on EXOR Studios' own Schmetterling engine, Riftbreaker is a technical showcase on PC. Graphical options are delightfully granular, offering control over everything from resolution, texture, and shadow quality. If your graphic card permits, there are opportunities for raytraced shadows and ambient occlusion as well as FidelityFX Super Resolutions, Variable Shading, and Sharpening. Generally, framerates over sixty frames pers second can be archived with most modern cards but know that ray-tracing will present about a twenty percent reduction to fluidity. But, if you're lucky enough to own a GTX 3080 Ti, know that Riftbreaker allows for some slight flexing of computational muscle.
But do prepare for a number of vexing bugs. Some of them are bearable, like towers that devour their ammo supply by shooting at base walls. Others are more serious, like the plaguelike florae that threatens to overtake the entire poisonous swamp. Unless you complete your objectives quickly, you can expect the game to crash, adding yet another thing to be anxious about. Another issue the game's control scheme, that can be a bit unwieldly at times when using a controller. In its current state, pinpoint precision of construction sites isn't always possible.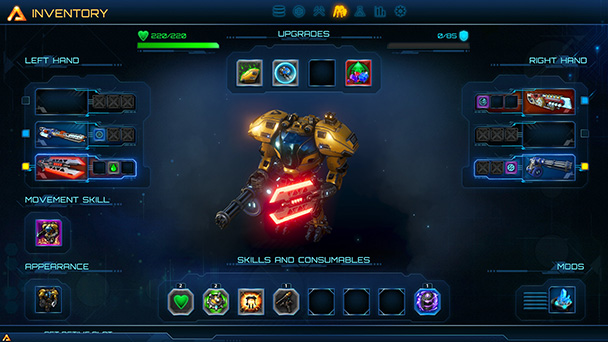 Conclusion
Often, mixing this many genres together can result in a convoluted muddle. But The Riftbreaker skillfully balances its stack of responsibilities, resulting in an experience that is persistently engaging and habitually hectic. While a bit of recreation can be found in the game's sandbox mode, EXOR Studios' latest excels when you're narrowly dodging attacks on multiple fronts.
The Riftbreaker was played on PC with
review code provided by the publisher. 
Review Overview
Summary : While the banter between Ashley and Mr. Riggs might make you think this is a tranquil base builder, The Riftbreaker is much more. Encompassing everything from twin-stick shooting to crisis management, you'll might just teleport from Galatea 37 with an improved sense of self-esteem after dealing with everything that's thrown at you.