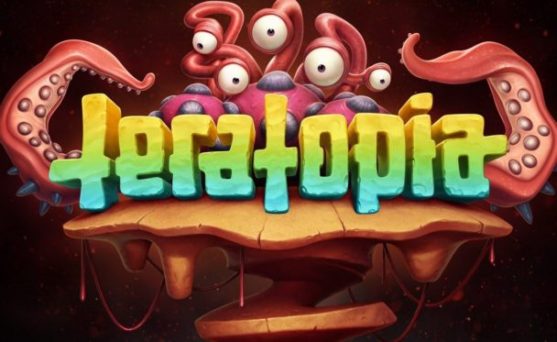 Teratopia attempts to honor yesteryear's three-dimensional action platformers. But years on, battering a button to wear down an opponent's health can feel antiquated. Elsewhere, clumsy platforming should have been left in the last millennium.
Teratopia
Platform:
Xbox One, also on PC, PlayStation 4
Developer:
Ravegan
Publisher:
EastAsiaSoft
Release date:
December 16th , 2020
Availability:
Digital
Price:
$14.99 via
Microsoft Store
, launch discount price $11.99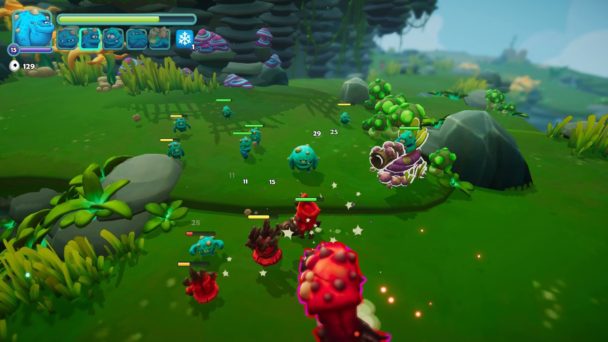 Traditionally, the difficulty of games gradually increases as you advance. And occasionally, frustrations follow a similar trajectory, with play that grows increasingly vexing as you advance. Although developer Ravegan's (Blue Rider) latest never becomes overwhelmingly exasperating, a number of small missteps sully what could have been an otherwise enjoyable action experience.
With eccentric protagonists who boost an ever-growing arsenal of abilities and a moderately linear level design, Teratopia's closest point of comparison is the Skylanders series. Much like Activision's disregarded property, you'll begin the game with a modestly powered character named Tucho, before unlocking two additional characters. As the game's resident brawler, Tucho has a rapid-fire combo. A rapid succession of button taps steadily beats the life out of foes.
Jumps are as Deadly as Bosses
Making your way across the thirteen stages of the planet Teratopia, you'll encounter a multitude of different enemy types. Like Skylanders, you won't have camera control as you walk, with the game doing its best to frame the conflict. It largely does a decent job, but occasionally you might find your character hidden behind an environmental object just as you're surrounded by belligerent foes.
Oddly, Teratopia doesn't provide players with the traditional visual signaling when navigating the world. As such, you might misjudge the distance of an elevated gap, leading to the death of your character. Occasionally, the game likes to dangle incentives on adjacent floating islands. A single misstep can lead to an instant game over, that's punctuated by a taunting "Bye-Bye" message. Teratopia isn't an excessively challenging game, but mistakes can feel overly punitive. In a few instances, characters aren't able to make the raised jump back to the main level. In these cases, you'll just have to kill Tucho, or his friends, Benito and Horacio. Bye-Bye, guys.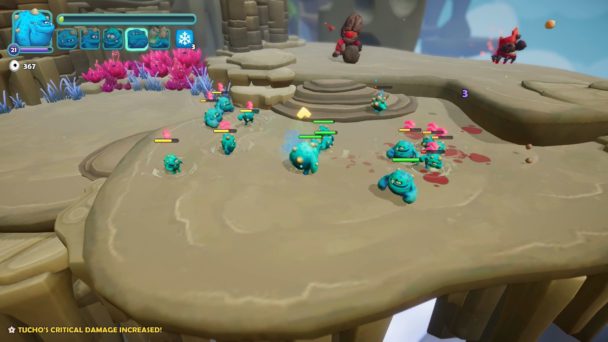 Not So Easy on the Eyes
Fortunately, you don't have to make it across Teratopia by yourself. Defeated enemies will either drop eyeballs that are used as a currency to open new parts of the planet or minions icons. Picking up the former can be a chore, as the physical modeling like to scatter the objects across the screen (and even off the sides of a path). You have a limited number of seconds to pick the eyes up, which will send you dashing after them. You won't enjoy that task.
Far more gratifying is gathering minions which arrive in color-coded cubes. Luckily, these don't bounce as far. When summoned, these assistances are largely autonomous. They'll use AI in an attempt to attack enemies with melee or ranged attacks and later you'll have access to minions that can built turrets or cast spells. While they're immensely helpful in situations like boss battles, the minions are on the weak side, especially in smaller numbers. They're also not the brightest and occasionally you'll have to direct them around the level. But every time you manage them, you'll be prone for a second or two.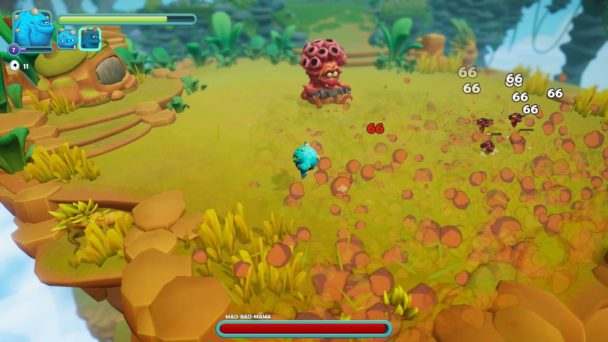 Abilities Galore (But No Way to Reference Them)
Despite this inventory of slight frustrations, Teratopia has moments of enjoyment. Eliminating foes earns experience, and each attained level arrives with a reward. Pleasingly, leveling up occurs regularly, and by the time you reach the level cap of fifty, you'll have a rather potent character. While backtracking isn't required, it is incentivized by both augmentation as well as treasure chests placed around previously visited stages. Aesthetically, the game is competent, delivering a solid, if uninspired 30 FPS output. Character, enemy, and minion designs are decent, and the game boosts visual effects like humongous enemies in the backdrop as well as the shadows cast by flying threats who soar overhead. Meanwhile, the game's buoyant soundtrack delivers a cheerful vibe, even as you spill the blood of enemies across each level.
Eventually, these positive traits are dulled by wayward design decisions. While your attack powers increase, so does the resilience of opponents. That means defeating opponents will habitually require a lot of button tapping, especially for elevated enemies. Combat in Teratopia isn't hard but it does grow tedious, even with the assistance of new abilities. Another issue is having to remember the correct button used to trigger each skill. Unfortunately, there's no in-game listing you can refer to.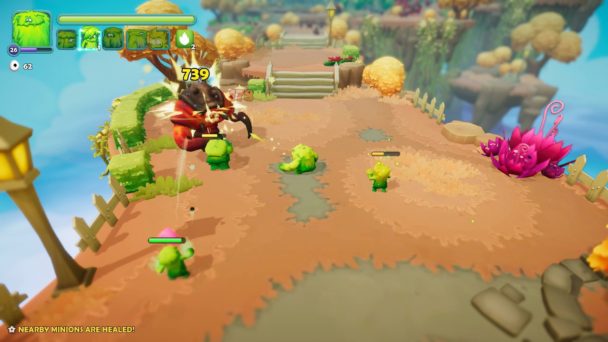 Conclusion
Much like the odd juxtaposition between upbeat music, and bloodletting by cartoonish character, Teratopia can feel muddled. Elect to tackle the six-to-eight hour trek and you'll find fun amidst an array of minor frustrations. While it's understandable that Ravegan desired to deviate from '90s action-platforming tradition Teratopia feels like it could have used player feedback during the early stages of design.
Teratopia was played on Xbox Series X with review code provided by the publisher.
Review Overview
Summary : Nothing Teratopia does is overly offensive. But there's enough irksome quirks to undercut the game's strengths.