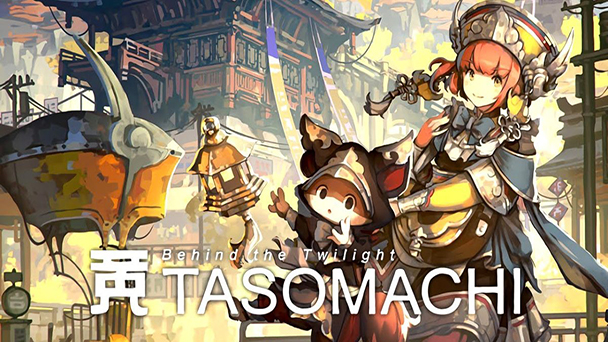 Tasomachi: Behind the Twilight invites players to explore locales in a tranquil puzzler that is free of combat but filled with beauty.
Tasomachi: Behind the Twilight
Platform:
PC
Developer:
Orbital Express
Publisher:
PLAYISM
Release date:
April 13th, 2021
Price:
$19.99 via digital download
Availability:
Steam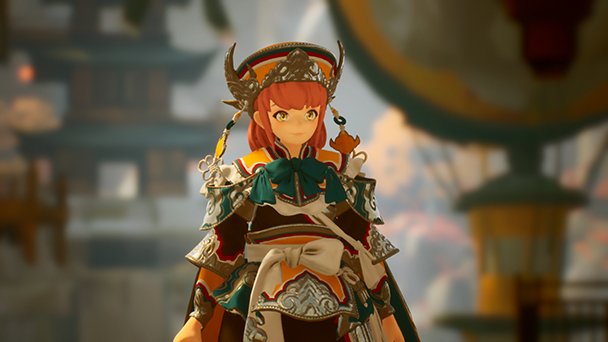 Likely, you've encountered nocras' talents before. His artwork, both 2D and 3D, has appeared in Final Fantasy XIV, Final Fantasy XIII-2, The Legend of Zelda: Breath of the Wild, Xenoblade Chronicles 2, as well as Pokemon Sword and Pokemon Shield. With the release of Tasomachi: Behind the Twilight, he's branched out on his own, crafting some of the most stunning environments in contemporary gaming. It's a dream-like realm where the outskirts are craggy mountains flanked by tranquil waters, with the occasional tori-like gate accenting the landscape.
When lead characters' Yukumo airship breaks down, she's forced to touch down in a town called To-en, that's blanketed by a golden fog. Save for a few feline-like members of the Nezu Tribe, it's a remarkably unoccupied hamlet. But it's a perfect venue for sightseeing as the Yukumo gathers collectables and resources that will be used to repair her vessel. Typically, when protagonists are marooned, there's pressure to get away from the oft-desolate setting as quickly as possible. But To-en is so gorgeous, your pace will probably be leisurely.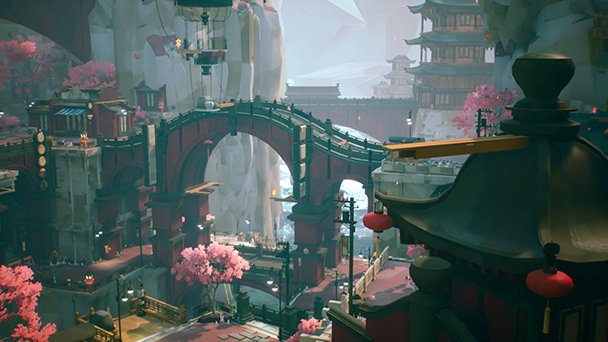 Please Excuse My Enchanting Abode
Like a nature or museum tour, you'll want to take your time surveying Tasomachi. One of the first destinations is a residence where one of the Nezo apologizes for being a bit messy. But no apology is needed. With circular door frames (known as moongates), hanging lanterns, and intricate rafters, its an amazing dwelling flaunting the timeless beauty of Eastern Asian architecture. But it's hardly the only example of exquisiteness. Nearly every outdoor locale and interior sanctuary is just as sumptuous. If you're a fan of the aesthetics, prepare to give the camera controls a thorough workout as you survey the scenery.
Recalling the kind of the pursuit popularized by franchises like Spyro the Dragon and Banjo-Kazooie, Tasomachi's play revolves around item collection. Scattered across each setting are coins and lanterns. The former is used to open portals and respawn when visiting areas, so there's little worry about overlooking one of the glistening prizes. The latter help dissipate To-en's miasma, and naturally are hidden around each location or positioned in areas that will take a bit of work to reach.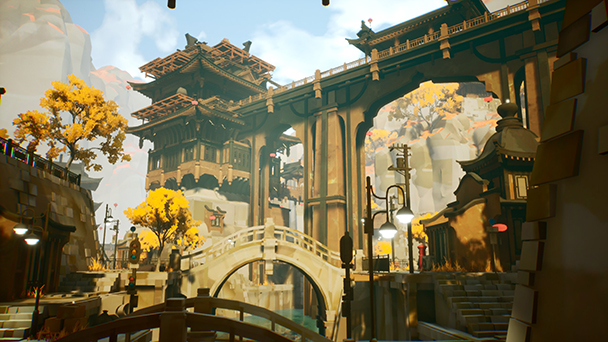 Lots of Lanterns to Search For
Gradually, Yukumo's repertoire of movements grow as you venture deeper in the game. Initially, she'll be able to crash down through cracked scaffolding, and will later learn to double-jump and air dash. Following 3D platforming formula, each new ability permits players to grab lanterns that were previously inaccessible. Although there's some backtracking, it's rarely irksome.  But the game's collision detection might displease some players. When Yukumo's reaches for a nearby coin, the animation often shows her extending her hand in a completely different direction. Occasionally, she'll disappear in furniture or small parts of the environment, sullying the sense of immersion.
The game's sanctuaries are often tiered puzzle rooms, testing your navigational skills across jump pads, moving or collapsing platforms. Even without the double-jump ability, Yukumo's leaps are far-reaching and just a bit floaty. Sure, you'll make the occasionally misstep or botch a landing, but when you do the game isn't punitive. Often, after a far-reaching fall, you'll respawn at a nearby point, habitually losing no more than a minute of progress. Given the gentle ambiance, the lack of any kind of combat suits the game perfectly.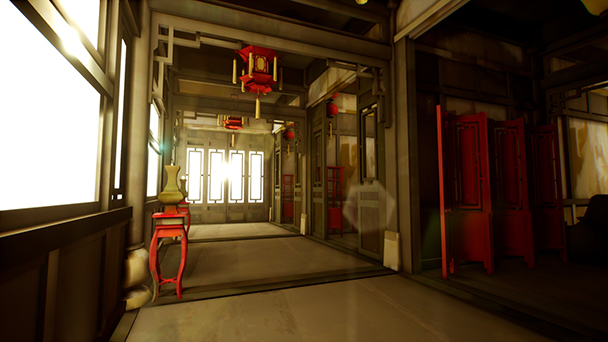 Conclusion
Despite the game's minor transgressions, it's Behind the Twilight's beauty that will keep you coming back. Just as adept as the visual atmosphere is Ujico*'s captivating soundtrack. Most developers would have doubled-down on the game's serene vibe, with gentle musical selections. But here, the game's Eastern harmonies are often accompanied by a brawny beat, recalling the lo-fi genre. In execution, it's an inspired choice, and endows Tasomachi with distinction.
Tasomachi: Behind the Twilight relaxed jaunt isn't for everyone, and players seeking a substantial level of challenge won't appreciate the game's soothing vibe. But if you are the type of person who habitually pauses to admire the handiwork of environmental artists, the game's dreamworlds should be your next digital destination.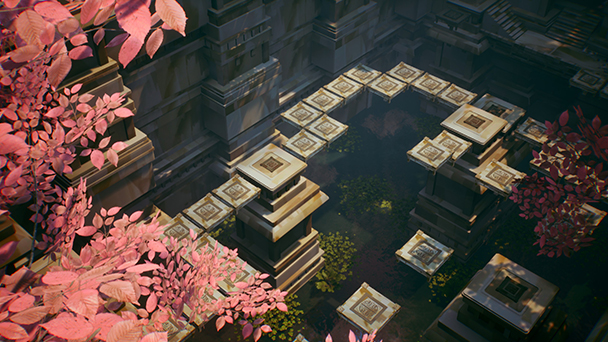 Tasomachi: Behind the Twilight was played on PC with review code provided by the publisher. 
Review Overview
Summary : Tasomachi: Behind the Twilight favors beauty over barriers, offering peaceful platforming and item collection is some of the most picturesque places around.