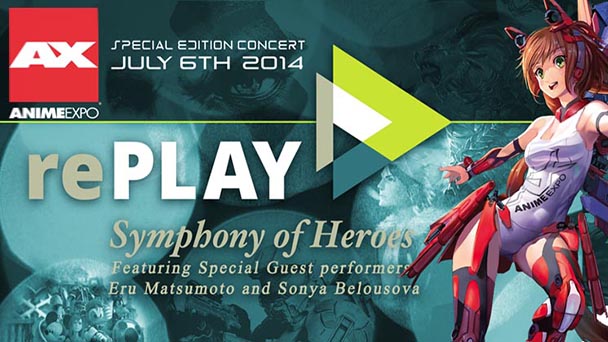 Like any enthusiast-based conventions, this year's Anime Expo will have several essential events. For gamers and aural aficionados, this year's rePlay: Symphony of Heroes promises to be one of those occasions, with a seventy piece orchestra and twenty-four voice choir performing the music of Final Fantasy, Kingdom Hearts, Bioshock, and Portal. We had the opportunity to speak with the show's director and producer, Ryan Hamlyn,  in anticipation of the July 6th, concert.
Tech-Gaming: Thank you for talking time out of your schedule to speak with us. Can you explain the impetus and composition of rePlay: Symphony of Heroes?
RH: PLAY! A Video Game Symphony is a show that has been running for many years, and so Jason (Michael Paul), in the midst of a successful run with the concert series Legend of Zelda: Symphony of the Goddesses, came to me wanting to create a new show based on the same format of multiple game titles in a single show. The more I thought about it, the more I wanted to be involved, and that really is what kicked everything off for rePLAY, the spiritual successor to PLAY.
When creating the show, one of the things I was trying to accomplish was to not just present a playlist of music, but rather to create a cohesive experience for the audience. And what better way to do that than to use a narrative framework that is present in books, movies and video games?! Joseph Campbell's monomyth, or hero's journey, describes the seventeen stages a hero goes through from start to finish, and is also the framework for our show. Each of the chapters in our show represents a stage in the hero's journey, and the music for that chapter portrays what is happening in that particular part of the story. We have narration done by Nigel Carrington, of Dear Esther fame, which helps to give the audience reference points as to where we are in the story. And so what we ended up with is a live orchestral concert that tells our own story of a hero, through the stories of other heroes – in this case, heroes from your favorite games!
T-G: While the Final Fantasy, Metal Gear Solid and the Halo franchises certainly provide a number of praiseworthy songs, they represent only a small section of gaming's superlative pieces. How did you determine what compositions would be included?
RH: From the beginning, the focus for rePLAY has very much been the music, as we want to promote the best music that games have to offer. From that perspective, we looked at best original composition award winners and nominees from the AIAS, GANG, and BAFTAs from the past to help us start our wish list. We then choose our favorites from that list, and started building the program. But, the final, and most critical criteria was if/where/how the pieces fit into our story arc, because if they didn't fit, no matter how good the piece was, it wouldn't work in the show.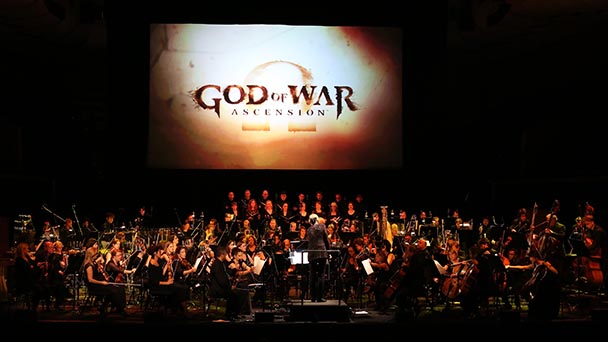 T- G: Where there any specific songs you would have liked to have been included, but didn't end up on the final set list?
RH: Absolutely! One was a piece from Okami, which I really wanted in the show to give some additional musical diversity, and also because the artwork and visuals from the game are so fantastic. Seeing that art on the screen in all of its HD glory while the orchestra played the music would have been phenomenal! But, the very thing that makes the music so special is also what made it difficult to include in our program – traditional Japanese instruments and vocals are not something that most orchestras have at the ready. We could have adapted the music to conform to a more traditional orchestral makeup, but that would have removed the very thing that makes the music so special. For this reason, it's not in our program.
T-G: How difficult was in striking the right balance between Japanese and Western games, big triple-A titles and enthralling indie darlings?
RH: Diversity was definitely conscious, in that we wanted to make sure to have music from PC and consoles, classic and new, AAA and indie, Japanese and Western, and from a variety of publishers and developers. We had to make some tough choices, but since it was the music and the story driving the programming, in the end it all came together quite nicely (in my opinion!).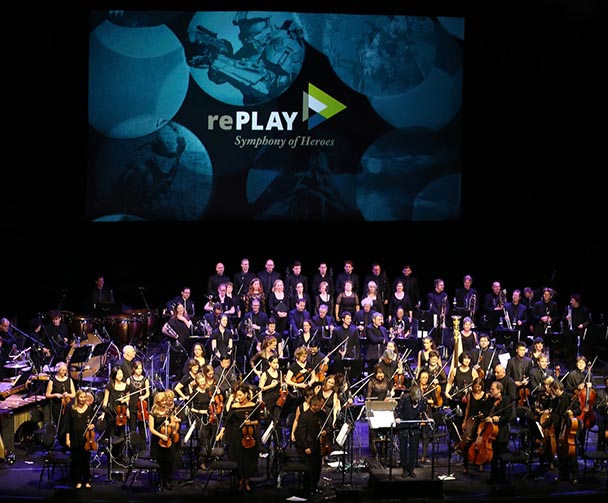 T-G: How does licensing music for public performance work? Were there any legal hurdles you had to overcome?
RH: Licensing music for public performance is actually pretty simple, as all royalties are taken care of by ASCAP / BMI (performance rights societies). That said, we've been very lucky to have such great partners on the publisher and developer side of things, and are very appreciative that they see the value that we're trying to bring to the gaming community and beyond.
T-G: Was there any kind of decision to be faithful to the original songs, or will the performance take a few aural liberties?
RH: Whenever possible, we work with the original composers to create the concert version of the scores, and in that way we can be both faithful to the music, as well as occasionally introducing something new for the fans. For example, we worked with Garry Schyman on a great version of Cohen's Masterpiece from BioShock that incorporates the entire orchestra instead of being a solo piano piece. We also have a fantastic arrangement of the Turret Opera from Portal 2 that we worked on with Mike Morasky!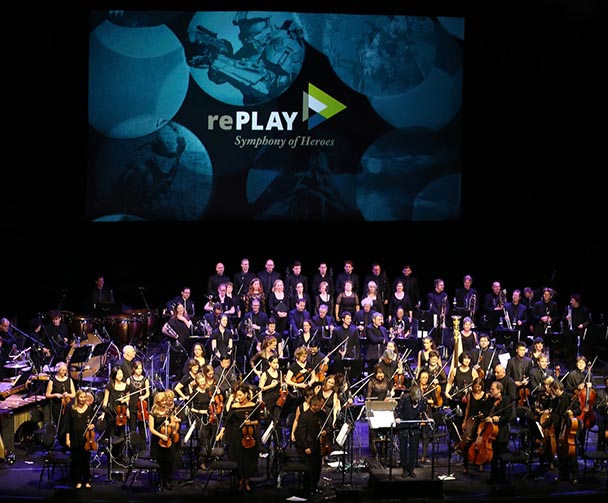 T-G: Going back to the set list, the selection of songs spans quite a wide range of genres and musical styles. How hard was it creating transitional elements for the performance?
RH: The narrative element that we have in our show acts as a natural transition between the pieces, so fortunately, no additional transitional elements needed to be created.
T-G: Considering Symphony of Heroes is being performed during the Anime Expo and there's often an affiliation between animation and video games, was there ever a discussion of including anime pieces in the performance.
RH: Not in rePLAY, itself, no. We have always been focused on games and the music from games. That said, though, I heard through the grapevine that there might be something special for anime fans at this particular performance…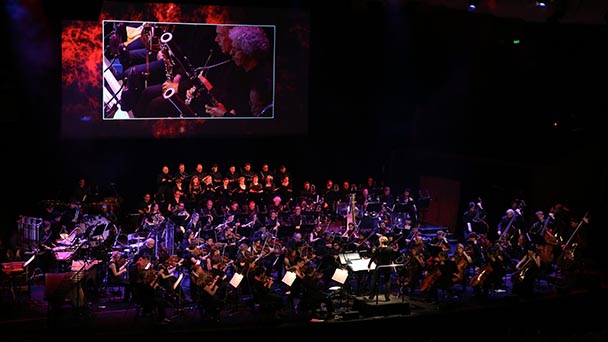 T-G: What kind of visual accompaniment can patrons expect to see during the show?
RH:  We have a full HD 1080p video presentation to go with each of the pieces, showcasing cinematics, gameplay, and concept art/sketches from the games, as well as live cameras around the stage that highlight particular instruments as they are playing. The video is synchronized perfectly with the music to create an immersive experience that you won't want to miss!
T-G: Thank you not only for taking the time to answer our question but to stimulate the appreciation of game music!
RH: It's our pleasure, and love that you see it this way! The more successful the concerts are, the more concerts we can have, so please tell one and tell all to come see this great show. We've had awesome response from gamers and non-gamers alike – if you enjoy live concerts, this is the show for you!