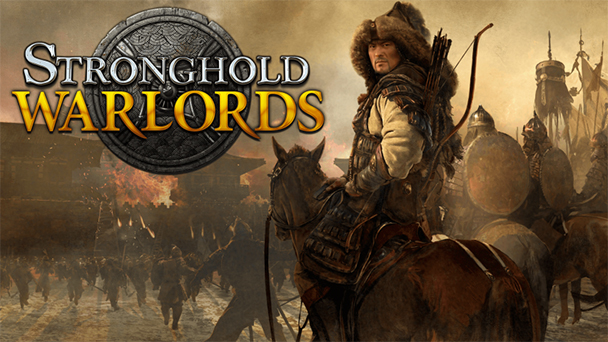 Gunpowder helps fuel some of Stronghold Warlords shift to East Asia. Command mortars, fire arrows, and cast-iron grenades as you defend and rupture fortifications. Too bad some of the fundamentals feel a bit creaky.
Stronghold Warlords
Platform:
PC
Developer:
FireFly Studios

Publisher:
FireFly Studios
Release date:
March 10th, 2021
Price:
$39.99 via
Steam
, $35.99 launch discount price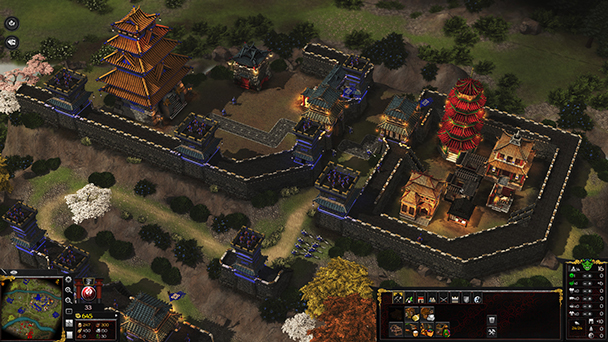 Once a prodigious blend of city simulation and real-time management, the Stronghold franchise has struggled through middle age. Sure, the series made an auspicious debut, with 2001's Stronghold tasking players with developing an economy that's secure enough to support the building of armies and defensive structures. But between 2011's Stronghold 3 troubled release and 2014's Stronghold Crusader's reluctance to push the formula forward, Firefly Studios seemed to be confronting stagnation.
Pleasingly, Stronghold Warlords shows just enough creativity to show the series experiencing a reverse of fortune. It's not a complete turnaround. Some of the franchise's reoccurring issues, like pathfinding foes and simplistic open field skirmishes persist. But key changes deliver a much-needed dose of invigoration.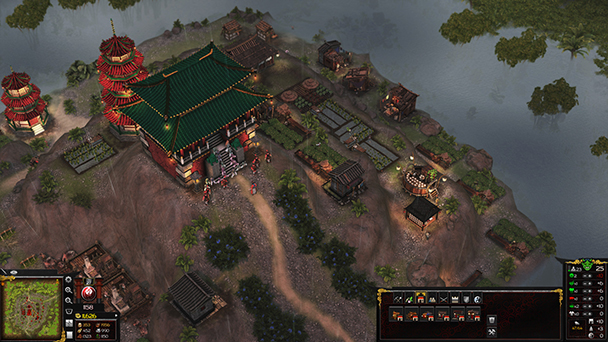 A Stately Shift of Venues
Notably, Warlords leaves the timeworn European (and to a lesser extent, Crusader's Middle Eastern) settings behind, offering a journey to East Asia. While the transition isn't perfect, with Chinese, Mongolian, Vietnamese, and Japanese factions all having the same units, structures, and tactics, Warlords architecture and environments offer an indispensable respite from Western stylings. Although skirmishes with Genghis Khan employing samurai makes for a fascinating hypothetical, history buffs will be disappointed.
The game's eponymous chieftains are often positioned in strategic places around each map. Initially, they'll be at the top of a guarded citadel. The choice is up to you to overtake them with force or use your supply of diplomacy points to win them over. Once an allegiance is formed, dividends are yielded. From resources like gold, food, to sending foot soldiers marching toward a rival faction, Warlords can help turn the tide of battle.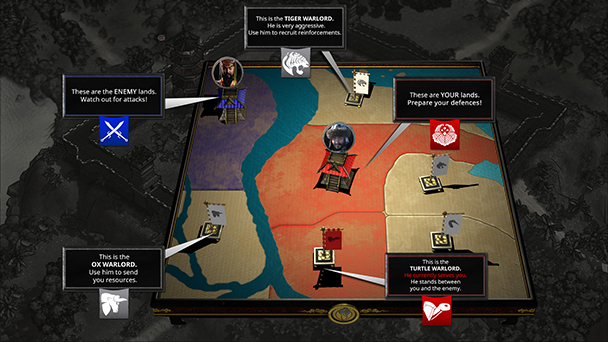 Warlords Often Play a Crucial Roles
On the downside, issuing edicts is a bit messy. If you're in desperate need of gold, you'll have to ask each Warlord individually; there's no way to issue a universal decree in the heat of battle. But they add a bit of strategy to the title. Until you've upgraded your warlord, their fortresses are prone to overthrow, so they add another critical variable to your administrative duties. Given that space is often the most precious commodity on many campaign missions, the resources supplied by these lords are habitually influential.
Fortunately, establishing the foundations for domination is quite easy in Stronghold Warlords. Some of this is rooted in the game's staunch commitment to RTS tradition, and if you've dabbled in the genre within the past twenty years, the basics will be familiar. For better or worse, the title's communicative UI makes establishing an economy straightforward. With plenty of on-screen indicators, you'll know of the quantities of each resource, but you'll also be given real-time updates on migration the public opinion on your governing.
Let the Empire Burn
Warlords lets you rule with an iron fist or soft heart, guided by the decision to construct torture devices or Zen gardens. But any advantage of being tyrannical wasn't balanced by the threat of rebellion. Deep down, I wanted to see my authoritarian head on a spike for erecting chopping blocks and stockades. The Fear Factor system has potential, but at present, the difference is mostly aesthetic.
But that's hardly the only oversimplification. Want to supply waypoints for your units so they don't stroll past the spire outfitted with eagle-eyed archers? Sorry, but you'll have to micro-manage movement. Both pathfinding and formations feel underdeveloped, with ninja botching incursions unless they're babysat and troops with different movement speeds failing to work as a unified unit. When fires break out at your fortresses, Stronghold frequently becomes a comedy of errors. Expect you watch your kingdom go up in flames as an adjacent bucket brigade stands idly, waiting for a colleague to arrive from the other side of your citadel.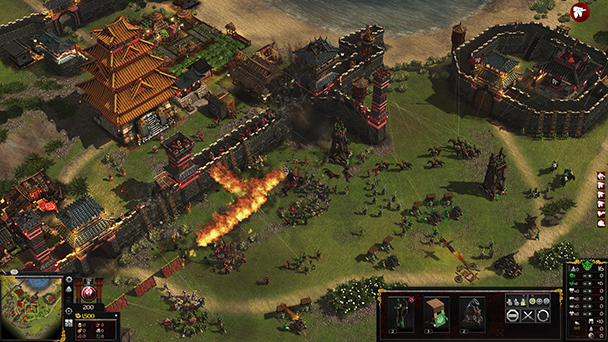 More than Trebuchets and Catapults
Open field combat is also unsophisticated, showcasing the kind of rock-scissors-paper skirmishes we've seen since the Age of Empires series. Instead, siege warfare is where Stronghold shines. The game's selection of five different campaign will but you on both sides of the wall, with each puzzle-like scenario imparting a key lesson. On the offensive side of warfare, breaking through a tight perimeter can be quite challenging, making the eventual breach feel euphoric. Defensively, Warlords is just as intense, as you repel waves of insistent invaders. Here, victory is often wonderfully narrow and often accompanied by a pang of disbelief once it's finally over.
Much of the enjoyment stems from the game's integration of gunpowder-based siege weapons, that deliver an explosive payoff. Chinese thunder crash bombs can be lobbed by distant trebuchet, setting fire to invaluable resource depots and destabilizing an economy. Alternatively, they're effective at crumbling soaring fortress walls, often after siege ladders have failed to deliver an effective penetration. Mortars are another attractive addition, competing with catapulting diseased carcasses as a way to whittle down enemy numbers.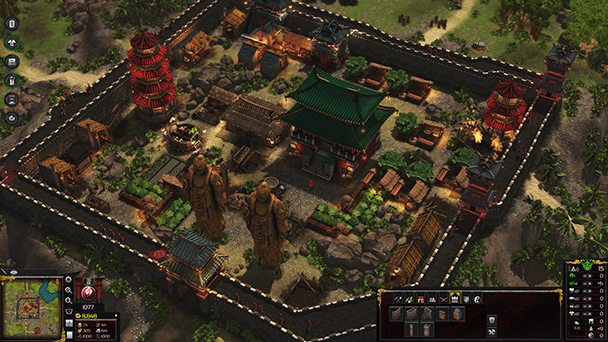 Gunpowder, Funpowder
Defensively, mounted turret weapons pack a debilitating punch. When an online or even AI opponent sends a swarm of infantry at your fortifications, seeing the hwacha launch of salvo of deadly rockets (some spinning wildly through the air) is a persistent treat. Likewise, having a stationary ballista wreck a line of approaching siege weapons demonstrates the sheer destructive power of old-world weapons. Sure, it's effectively more roshambo-driven conflict, but it's all delivered with panache. Firefly Studios has long understood the tension associated when your careful constructed bastion is under attack. You're invested time in the economy and its protective measures. Attacks awaken primal urges, making defensive missions some of the best moments around.
As with previous iterations, Stronghold Warlords can be played online, with matches supporting up to four human competitors as well as a quartet of AI rivals. Here, games ran efficiently, with little indication of lag or any other net-based nuisances. Undoubtedly, making your way through the game's 31 campaign stages proved to be an invaluable tutorial, with ninja raids and fires ignited by thunder crash bombs unhinging opponents. Knowledge of unit types and weapon advantages can undermine any noob archer rush, making time invested in Warlords feel worthwhile. If FireFly can mend some longstanding faults and perhaps even provide discrete factions, the studio will have reclaimed their foothold on siege warfare.
Stronghold Warlords was played on PC with review code provided by the publisher. 
Review Overview
Summary : A compulsory change of venue, lords that fill vacant spaces on maps, and gunpower-fueled siege weapons make Stronghold Warlords quite enjoyable. Archaic pathfinding and a single meta-faction dampen things, though.