Much like Steins;Gate, ROBOTICS;NOTES ELITE offers captivating characters in a scientific backdrop that dazzlingly complex and poised to ruminate in a reader's mind long after the conclusion has been seen.
ROBOTICS;NOTES ELITE
Platform:
PC, PlayStation 4, Switch
Developer:
5pb/Mages
Publisher:
Spike Chunsoft Co., Ltd.
Release date:
October 13th, 2020
Price:
$34.99 via digital download
Availability:
Steam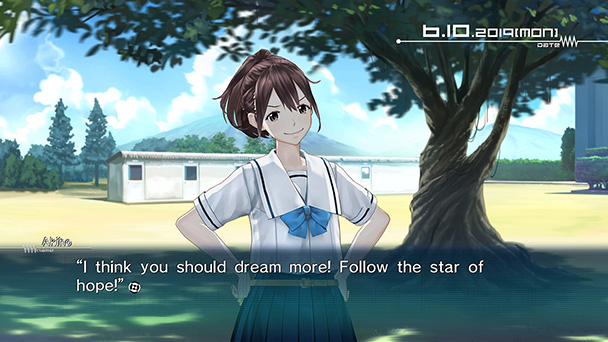 Effective science fiction focuses just as much on its characters as it does on technologies. Sure, the original Star Wars trilogy dazzled with its radiant light sabers and thunderous TIE fighters. But strip away a layer of special effects and these objects are little more that high-tech versions of swords and fighter planes- two time-honored implements of cinematic warfare.
Instead, it was Lucas' retelling of the hero's journey that elevated the film above its genre brethren. From the brooding sense of resolve when Luke discovers the smoldering remains of his aunt and uncle to the receding reluctance shown by Han Solo, it's the personalities that made Star Wars such a celebrated work.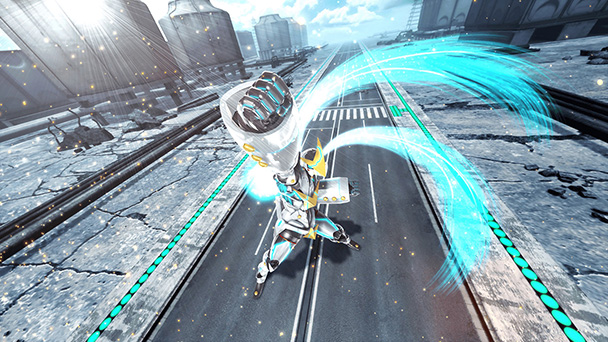 You Don't Have to Play Steins;Gate First, But You Should
This is also a lesson well known by 5pb/Mages. Since 2008, the Shibuya-based developer who has been helming the Science Adventure series, which represent some of the best science fiction stories found in the visual novel medium. Despite localizations that lag years behind the original Japanese releases, each is well worth seeking out. Steins;Gate is known for its elaborate and detailed exploration of time travel, but it's the game's encapsulation of Akihabara otaku culture that it just as exhilarating.
Likewise, the recent release of ROBOTICS;NOTES ELITE begins with skillful exposition. Delve into the PlayStation 4, Switch, or PC iteration and you'll soon meet members of Central Tanegashima High's Robot Research Club. Early hours detail the motivations of each member of the organization, united by a common goal of building fully functional, giant robots. While me might have contemplated about sending d-mails from the present to our past selves, piloting a massive mecha is probably a reoccurring daydream for many of us.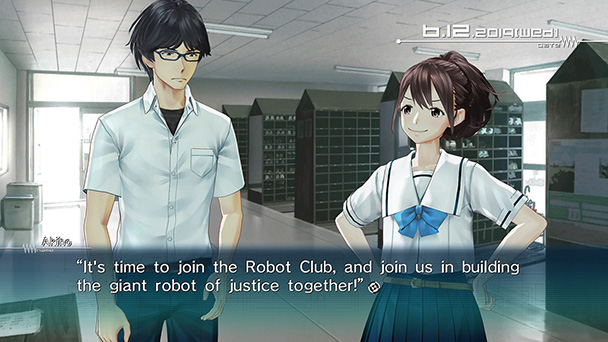 Gundam References Galore (and Eva too)
At first, President Akiho Senomiya and Kaito "Kai" Yashio are the only two members of the club. Akiho's older sister started the Robot Club years ago. Intelligent and industrious, she's driven by her sibling's doubts and eager to finish the project. For her, the club is a way to prove herself. Kaito is quite the opposite. Far from studious or academically driven, he's obsessed with a game about mecha named Kill-Ballad (based on an anime named Gunvarrel). As Akiho's childhood friend, he's in the club because he enjoys her presence, rather than having any kind of affinity or even aptitude for robotics.
While some might criticize ROBOTICS;NOTES for having a character that cares more about gaming than social interactions, there are benefits to the design decision. Narratively, it permits other characters to explain the workings of the novel's technical elements. Had Kai been a virtuoso, these descriptions would have been odd. But more importantly, 5pb is one the rare works (alongside perhaps, Mr. Robot) that understands the culture of the introverted; those who feel far more comfortable with mediated communication that speaking face-to-face. All too often, writers view us as pathetic failures, hopeless addicting to glowing screens. Pleasingly, 5pb is far less judgmental.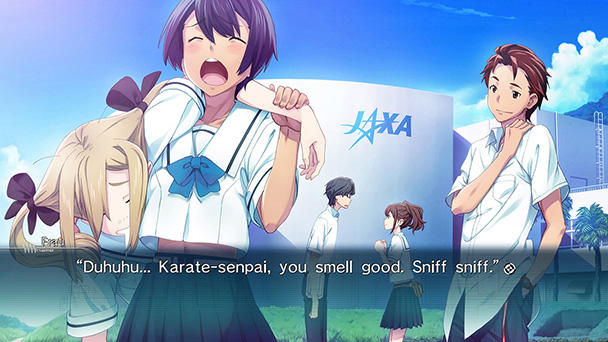 And that's especially true for Frau Koujiro, the creator of Kill-Ballad. A hikikomori who has trouble communicating without using online lingo, she's the friend we know who grew up on 2chan, unwilling or perhaps unable to censor herself. Subaru Hidaka joins the club only when he's strong-armed by Kaito. While he has the aptitude that Kaito lacks, he's also pressured by his parents to give up on robotics for a more traditional vocation.
Yes, ROBOTICS;NOTES Predicted Snapchat Filters
Many of ROBOTICS;NOTES ELITE early hours center around the Robot Club's potentially loss of financial backing and a need to prove themselves in the Robo-One tournament. While this device has been used for countless manga and anime, it's not a deal-breaker for ROBOTICS;NOTES. Honestly, interactions between the cast are so beguiling, I would have appreciated a slice-of-life novel about schoolkids making robots. But in keeping with Science Adventure tradition, 5pb has bigger plans. Without spoiling anything, the storyline opens wide, with thread involving conspiracies, possible paranormal aspects, and a multitude of other pulpy subplots.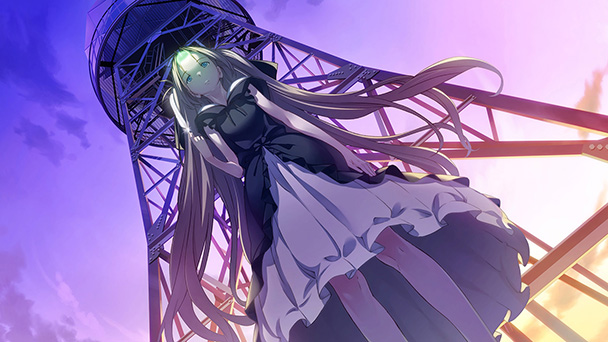 But before getting there, chances are ROBOTICS;NOTES ELITE will have won you over. Early on, there's an insightful dialog about fighting games that rivals the grasp of the genre demonstrated by High Score Girl. There's also the setting of Tanegashima, which offers enough splendor and isolation to motivate an actual visit. Like Steins;Gate, real locations play a key role in the novel, contributing a feeling of verisimilitude.
Conclusion
Regrettably, a fundamental issue that might inhibit your enjoyment across the 30-50 hour journey. Instead of having a single, canonical storyline accompanied by addition plots, ROBOTICS;NOTES offers one formal narrative. Periodically, the game will shift point-of-view to another character, but only if you've triggered specific choices in the game's Twitter-like chat. Missing an opportunity or not providing the proper response is exceedingly possible, making ROBOTICS;NOTES rather frustrating if you aren't playing with a guide or FAQ.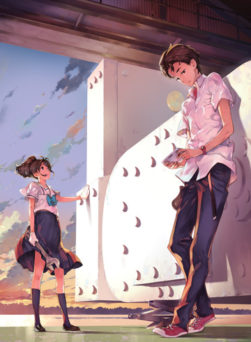 ROBOTICS;NOTES ELITE was played on PC with
review code provided by the publisher
Review Overview
Summary : With a story rich with human interaction, ROBOTICS;NOTES ELITE's tale of schoolkids building giant robots understanding that science-fiction needs a foundation of great characters. Elegantly, the visual novel has a cast of winners, each interesting enough to carry their own part of the story.