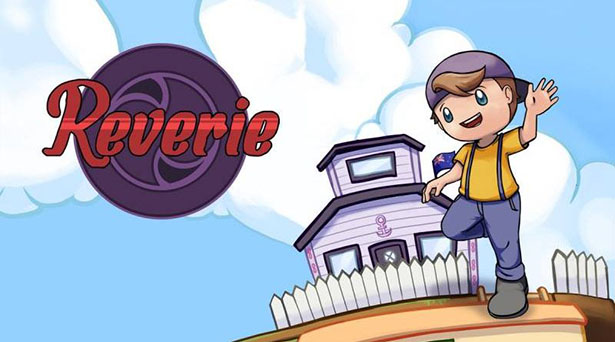 Games often allow us to explore imaginative places, from futuristic planets on the other side of our universe to fantastical lands occupied by mythical creatures. While these fictitious lands can be fascinating, all too often we overlook the beauty of the real world. That lapse provides distinction to Reverie, a PS Vita and PlayStation 4 release that blends the aesthetics of Earthbound, the mechanics of The Legend of Zelda, while highlighting New Zealand's cultural elements.
The game opens with a retelling of a Māori creation tale, recounting the fishing expedition of Maui, the youngest of a family of four brothers. After a laborious day without success, Maui casts his hook in the water, landing a fish, and his catch instigating a quarrel among his siblings. It's a theme that is revisited during Reverie's playtime, when the game's lead a young boy named Tai, visits his grandparents on a small island. Soon, Tai learns of four fraternal spirits on the landmass who are entrenched in rivalry. Unsurprisingly, Tai becomes the catalyst for reconciliation, endowing Reverie with a gratifying impetus.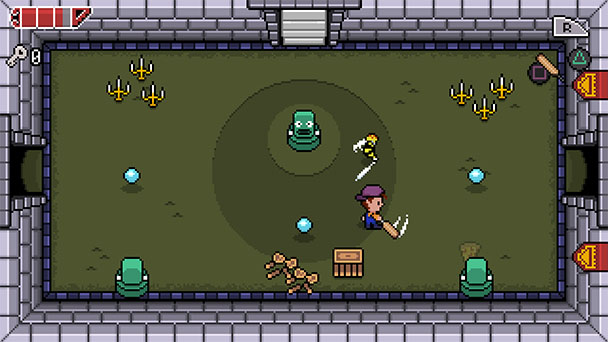 You'll begin your trek through the game's quintet of dungeons by making your way through your grandfather's basement, which operates as a tutorial. These journeys and the boss battles that punctuate each chamber crawl are undoubtedly one of Reverie's strongest attributes. Sure, some might find they adhere a bit too closely to Zelda's formula, securing idiosyncrasy with Kiwi-contextualized elements. But they demonstrate Shigeru Miyamoto and Takashi Tezuka's understanding of what makes games enjoyable, as they stack layers of light puzzles together.
And when conjoined with Tai's everyday toolset that consists of a cricket bat, yo-yo, dart, swim googles, and a pet rock, developer Rainbite seems to be stating that New Zealand might have some charming idiosyncrasies, but there's also a universality to the culture. Much like that moment of identification I experienced when the youthful protagonists of Retro Game Challenge sat on the floor transfixed by the images produced by the CRT and faux-NES in front of them, Reverie is poised to produce feelings of nostalgia that transcend your background. Gaming is the communal experience that has united us, Rainbite suggests.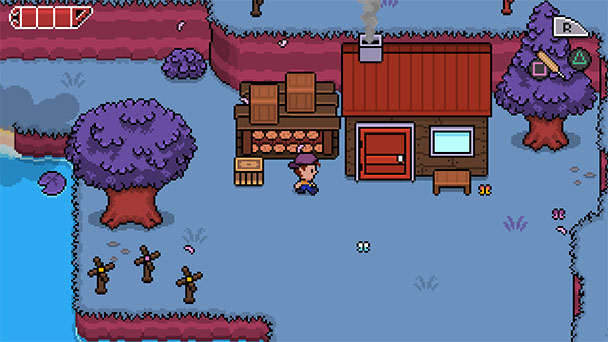 And even if you don't concur with that opinion, there's still a lot to enjoy about Reverie. Exploring dungeons provides a drip feed of fulfilment, as you solve the room-based puzzles that gradually provide access to the larger layout of each dungeon. Antagonism arrives in the form of feral animals who scurry or buzz about each room, rarely causing peril, but gradually ebbing away at your life bar if you're not careful. Fortunately, there's an ample supply of pizza carried by animals and hidden in breakable containers, as well as the rejuvenating edibles from the town's convivence wagon.
Reverie forces you to make the most of your growing toolset, with items like the pet rock not only activating weight switches but careening around like a shuffleboard puck to activate far-flung switches. Naturally, as Tai acquires more possessions, the complexity of puzzle increases. But save for a few headscratchers in the last two dungeons, the game should be accessible to audiences of almost all ages. That said, a lowered difficulty level and a few puzzle tweaks would have helped make Reverie welcoming to those who are still new at gaming. Another advantageous addition would be the ability to switch tools on-the-fly instead of having to make the change via the menu system.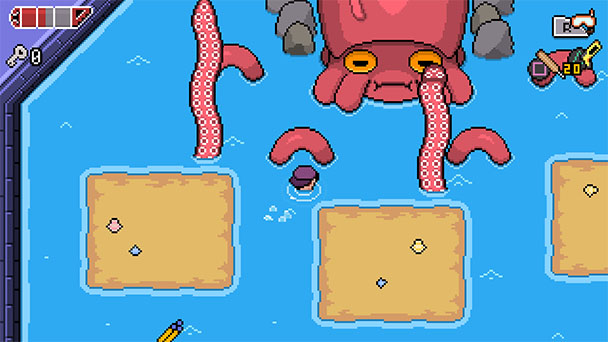 When you're outside of the dungeons, Reverie provides just a bit of exploration and exposition. Here, a sprawling overworld extends a labyrinthine environment, with the occasional collectable feather displayed just out reach. Additionally, there are mini-games, from StarBlazer, a Galaga-like arcade game to air hockey matches against a microwave oven, adding to the sense of discovery. NPCs provide a number of idioms, endowing Reverie with a delightful sense of place, while deftly avoiding the heavy-handed feeling of an edutainment title. Although it would have been nice for characters to develop and change during the course of the adventure, it's apparent that Reverie is sticking with standard. On the upside, that helps to keep the pace lively.
Visually, Reverie recalls the unassuming style of Earthbound, endowing the title with a nostalgic sense of charm, where nature and humankind intermingle. And while it the game certainly doesn't push the PlayStation 4 or even the Vita to its capacity, the art style is agreeable and more importantly permits the game to run at a fluid framerate. Sonically, the game's musical selection is quite good, changing as players move around different parts of the overworld or moving into dungeons. I found a pair of headphones allowed for greater appreciation of the melodic soundtrack and well-crafted sound effects.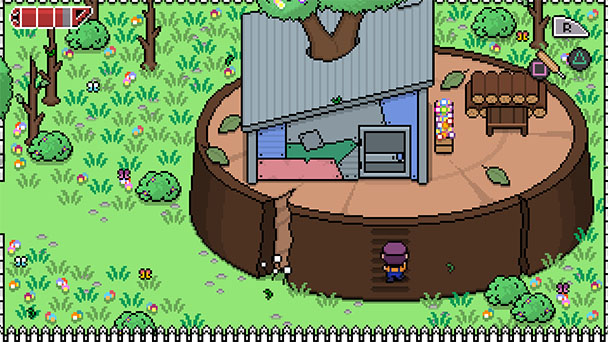 Reverie isn't an elongated experience, and could probably completed in two or three sittings. And while that might seem like an admonishment, it's actually a bit of praise, since the experience rarely seems padded or monotonous. Instead, Rainbite's effort works as a weekend getaway, and more broadly, as a travel brochure disclosing New Zealand's abundant virtues. Like Japanese role-playing games that use contemporary Tokyo as a backdrop, Reverie acts as both recreation and subtle invitation.
Reverie was played on the PS Vita and PlayStation 4
with review code provided by the publisher. 
Reverie

Platform:
 PS Vita, PlayStation 4

Developer:
 Rainbite Limited
Publisher:
 Rainbite Limited
Release date:
 March 29th, 2018 (Vita), May 10th, 2018 (PS4)
Price:
 $12.99 via
digital download
, cross-buy for both versions
Review Overview
79
%
TINO PAI! (Maori for "very good")
Summary : More than just The Legend of Zelda by way of Wellington, Reverie shrewdly intertwines New Zealand's culture history and folklore with a captivating action-adventure game. The result feels both synergistic and thoughtful, and is definitely worth your time.