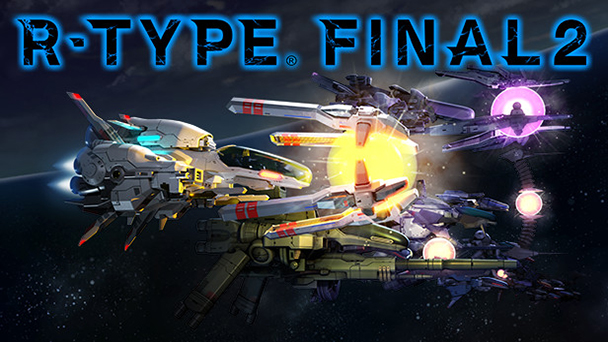 After eighteen long years since the last mainline entry (and thirteen since the last spin-off), Irem's horizontally-scrolling shooter returns with R-Type Final 2. It's fun, especially if you're a traditionalist, but also a bit flawed.
R-Type Final 2
Platform:
PC, also on PlayStation 4, Switch, and Xbox One
Developer:
Granzella
Publisher:
NIS America
Release date:
April 30th, 2021
Price:
$39.99 via digital download
Availability:
Steam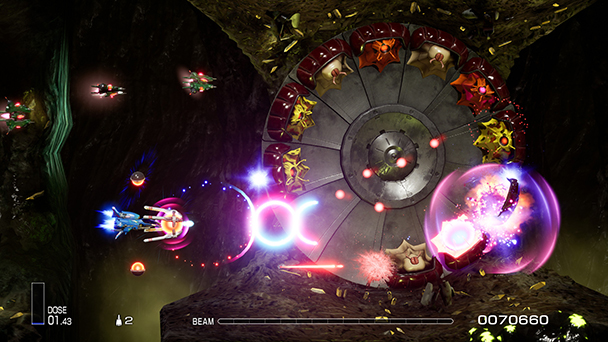 Stepping into arcades in 1987 and dropping a quarter in the slot of R-Type was a glimpse into the future. Irem's landmark shooter serenaded players with Masato Ishizaki's FM-synthesized score, which blended the stylings of a classical piece with the sustained notes typical of a film score. Visually, the horizontally scroller evoked the dissonance of Alien, where stark white spacecraft were juxtaposed against H.R. Giger's biomechanical beasts
Like all respectable shooters, two mechanics endowed the game with distinction. While players could issue a succession of weak bullets by tapping the fire button, they could also charge up the power of the wave cannon, releasing a devastating blast capable of eliminating a succession of enemies. But you were prone during the length of time it took to power up the device, providing a stimulating risk/reward element. Secondly, destroying certain opponents would award players with an auxiliary device called a Force. This orb-shaped aid could be used as a shield, a way to augment your firepower, or even a remote weapon that could take out hard to reach opponents.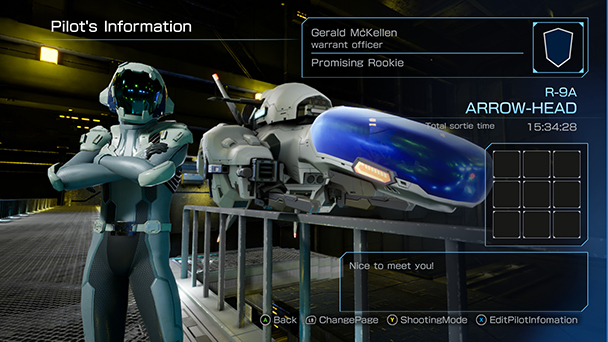 Reinvigorated-Type?
It was an auspicious debut and sophisticated enough to lay down the foundations for an enduring series. From the 1989 sequel, shift to polygonal graphics with 1999's R-Type Delta, a turn-based spin-off with 2008's R-Type Tactics, there were a string of respectable follow-ups. But tragically, the STG genre diminished in mainstream popularity, leaving its future in limbo. As is often the case, a Kickstarter hoped to reinvigorate things with crowd-sourced financing.
But as the recent PlayStation 4, Xbox One, Switch, and PC release of R-Type Final 2 demonstrates, shooters made on constrained budgets can often be afflicted with issues. While we probably wouldn't see R-Type Final 2 without Kickstarter, part of me dreams of a version that flaunts the polish of a well-bankrolled, publisher-backed effort. Don't get wrong, Final 2 isn't bad, and I see myself periodically revisiting the game in the future. But it's far more of a look toward the past than any kind of future-forcing innovation. Consider it a victory lap rather than an innovative new franchise entry.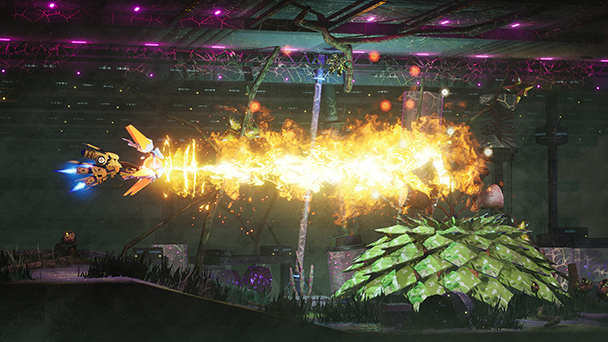 99 Tugboats of Massive Destruction Power
Undoubtedly, fans will appreciate the nods to previous entries. Echoing the opening of 2004's R-Type Final, a CG cinematic provides a bit of context, reminding players of the pilots inside the game's awesome array of spacecraft. Also like Final, there are about a hundred different ships to control, each offering their own distinctive arsenal of charged shots, forces, missiles, and extra weaponry. Like 2004's R-Type Delta, you'll can control the speed of your craft through the horizontally scrolling battlefields. It's here, that R-Type has habitually deviates from its vertically based STG brethren. Instead of flying over landscapes at breakneck speeds, ships creep along like a mighty battleship. By default, your craft is slow-moving, which helps dodge foes and bullets in cramped interior spaces. But your ship is impressively armed with weaponry that's only rivaled by the game's elevated enemies.
Through this gradual sweep through the game's stages, you'll still find R-Type's fundamentals intact. This isn't the kind of shooter where you'll hope the narrow down enemy numbers. Instead, foes are frequently in formation, making the quick termination of a whole flock of opponents quite possible. Success comes from repetition. While a larger adversary might surprise you the first time you see it, you'll be lining up your killing shot before it emerges on-screen during your fourth playthrough. But R-Type Final 2 isn't just about stage memorization. When a single hit destroys your ship, you'll pick up from the last stage checkpoint, often without the benefit of a Force, or missiles that will clear ground and ceiling-based adversaries. There's still a bit of improvision packed in to keep you on your toes.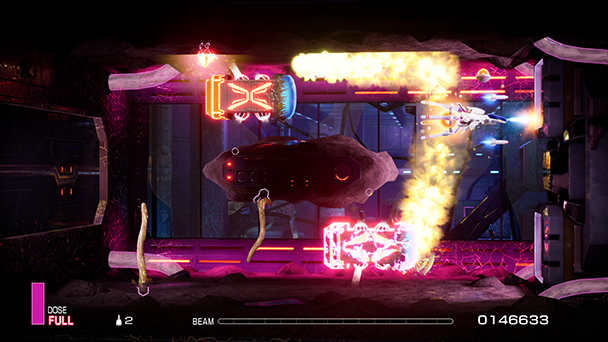 Distraction to the Action
While stages are shorter and branch a playthrough in different directions, you'll replay the first three levels with each new game. While competent, these aren't the game's best levels and players might resent revisiting them repeatedly, at least in Final 2's main game mode. Additionally, the presence of a 'season pass' feels tacky. As a genre that's traditionally only held back additional characters behind a secondary paywall, I'm troubled by the trend. Especially since this escalates a reasonable forty-dollar price for the base game toward a sixty-five dollar Deluxe Edition.
Perhaps if the game were thoroughly polished, a premium price could be justified. By issues exists with the game's visual signaling and collision detection. The former problem is rooted in the game's color palette causing some enemies to blend in with their surroundings. While this isn't so much of a setback on the game's easier difficulties, distinguishing fore and background elements becomes increasingly more challenging as the number of on-screen objects escalate on harder settings. The latter reveals inconsistency, with an instance of object that benign from the front and deadly in the back.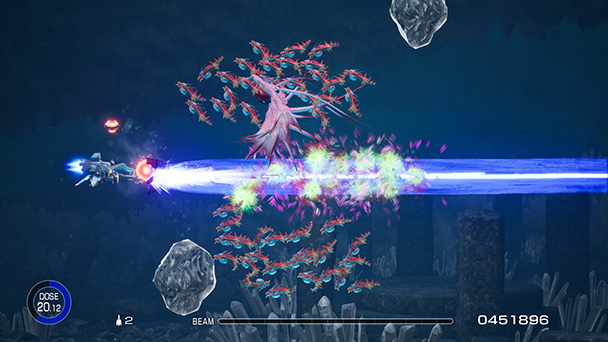 An Irregular Journey
Others may be bothered by the game's drab visuals. Sure, the game shines in some areas, with attractive ship models and backdrops that flesh out the lore. But texturing can look decidedly rough at times, undermining the game's shift toward Unreal Engine 4. On the upside, the change delivers an unblemished framerate on midrange hardware and anyone with a GTX 1060 or AMD RX 580 can expect a 60FPS output. Musically, the game teases thumping Eurobeat but settles into a more relaxing groove all too frequently. Still, it's hard to find fundamental fault in Mai Iida and Yuki Iwai's work when it forms a Bydo-busting groove.
Instead, much of the visual effort appears to have lavished on the game's assortment of weaponry. What's here isn't always eye-grabbing, with missile that lay fields of noxious smoke or brightly-hued enemy beams. But the variety is the game's strength, with reflective lasers that produce cross-hatch patterns or missiles that turn snappishly, hitting inaccessible enemies or parts of bosses. Coupled with several customization options, R-Type Final 2 provides a healthy amount of motivation to revisit its levels.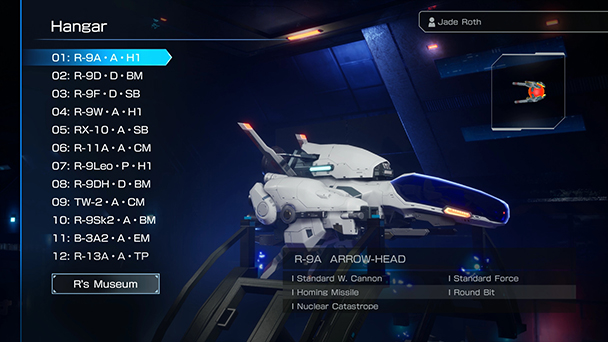 Conclusion
Bolstered by a sizeable armada of ships with different kinds of weaponry, R-Type Final 2 has far more longevity than most shooters. But the sacrifice here is innovation and polish. The game plays it way too safe, feeling more like an homage to previous series entries than a new title. The game's rough edges are endurable, but unsightly especially for the those who have waited so long for a new entry.
Review Overview
Summary : R-Type Final 2 is more interested in copying the success of its predecessor rather than pushing the franchise's formula forward. And that would be fine if gameplay and visual were polished. Still, there's a lot of enjoyment in the array of weaponry.