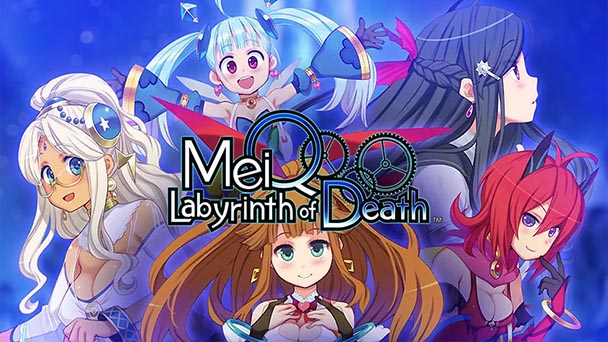 Between acclaimed franchises such as Hyperdimension Neptunia, Fairy Fencer F, and Mugen Souls, Shibuya-based Compile Heart has cultivated a legion of global fans. Not content to rest on their laurels, the studio has spawned an internal project known as Makai Ichiban Kan ("The Number One House in Hell"). Following the release of Trillion: God of Destruction last March, the team's second effort in on the verge of a stateside release. We spoke with MeiQ: Labyrinth of Death's director, Tomoki Tauchi to find out what to expect when the PS Vita becomes available next week.
Tech-Gaming: Labyrinth of Death's plot focuses on a world that has stopped rotating and plunged into darkness. It's a story with clear ecological allusions. What was the impetus behind the game's narrative?
Tauchi: We were extremely interested in a story where the planet stops rotating and how the implications of such an event would unfurl. From the get-go, implementing a cycle of Day/Night into this game would've been impossible because of our development schedule, and because players would be spending a lot of time in dungeons, they wouldn't see the sun anyway! Therefore, we focused on creating a world in which environments are consumed by darkness and centered the narrative around this concept. To some extent, our technical limitations inspired a stronger story.
T-G: Players will scale four towers before challenging each stronghold's Protector God. What types of ensnarements can players expect while skulking through each spire?
Tauchi: Each tower that awaits you contains three tower-specific gimmicks. Our aim was to create a game that constantly challenges its players, and the challenges increase as they progress through each tower. Each gimmick was designed to enhance the atmosphere and aesthetic of its respective maze.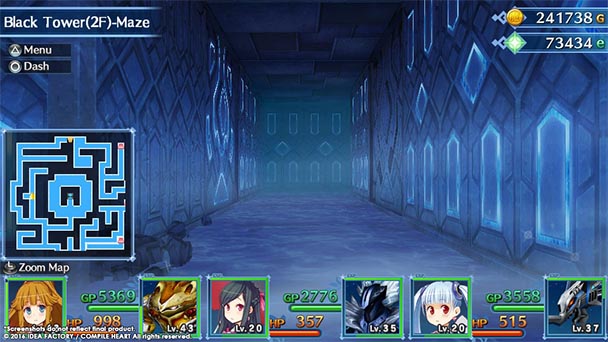 T-G: The dungeon crawl has enjoyed a resurgence across the last few years. What is it about the genre that you feel fascinates players?
Tauchi: I think players enjoy this genre because it is known for its strong character development, its sense of mystery as they explore various dungeons, and its penchant for unique battle systems. The possibilities for this genre are endless.
T-G: How does MeiQ uphold dungeon-exploring tradition? In what ways does the game innovate?
Tauchi: The dungeon-exploring tradition in MeiQ very much pays homage to its predecessors in that players can expect rich dungeons through which they can dig deeper to discover secrets, but one particularly innovative feature we implemented was the use of "Auto-Turn" and "Dash" for players to easily navigate these mazes. I wanted these functions to be helpful for players, so I hope players will find it very useful!
T-G: Can you tell us how the game's combat system works?
Tauchi: In battle, parties are comprised of three pairs of Mages and Guardians. It is crucial to customize before each battle because the elemental connection between Mages and Guardians can affect your success with monsters, especially for boss battles!
Also, connections between Guardians themselves are very important. Each Guardian has the chance to enact a Chain Attack which links combos for explosive damage!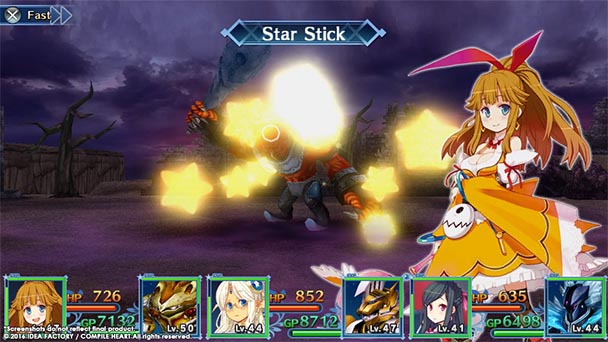 T-G: The game's turn-based battle system pits teams of Machina Mages and Guardians against enemies, with a lot of synergy between the two party. What types of advantages are at the party's disposal?
Tauchi: Mages are able to equip "Seeds" which attach elemental and stat boosts to their Guardians, making both even stronger. A Mage must have a great relationship with her Guardian to unlock the full potential of its power. By carefully customizing each aspect of both the Mages and Guardians, players have full control over the style they want to play.
T-G: When MeiQ no Chika ni Shisu was released in Japan, it was touted as being "top class in terms of difficulty". Can you speak on just how high the level of challenge is?
Tauchi: Not only does the game itself present obstacles with dungeons and monsters to defeat, but there are many mysteries to discover about the planet's lore hidden in each maze. Solving these mysteries is a unique challenge that makes finding each one a deeper experience for the player. Additionally, there are four levels of difficulty, adding even more depth to an enriching game that is sure to leave players satisfied with its secrets buried within the nooks and crannies of each dungeon.
T-G: Often it seems as if difficulty within the industry is a race toward near-impossibility. How did you make sure MeiQ: Labyrinth of Death wouldn't cross the threshold of frustration?
Tauchi: My philosophy is "video games are for fun." I would not want any players to endure too much stress because of my games. Therefore, we structured the game to ensure a healthy balance of discovery, challenge, and light-heartedness.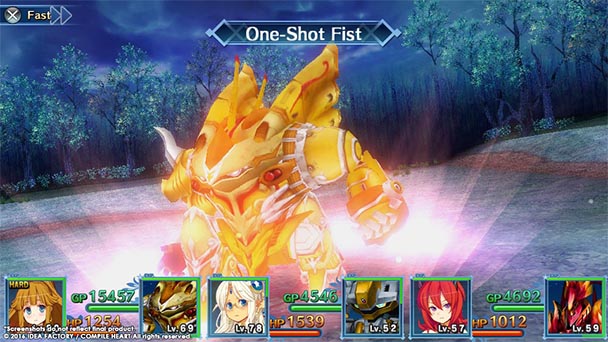 T-G: Tauchi-san, woefully your previous works have been largely confined to release in Japan. How does it feel to reach a near-global audience with MeiQ: Labyrinth of Death?
Tauchi: I am so excited, partly because it's my first release in the west and also because I'll have an opportunity to receive feedback from players who have never had a chance to experience my games before. I look forward to hearing about everyone's reception, and I hope that fans worldwide will enjoy MeiQ!
Tech-Gaming would like to thank Tauchi-san, as well as Idea Factory International's
Nao Miyazawa-Pellicone, Arianne Advincula, and David Alonzo for their participation.