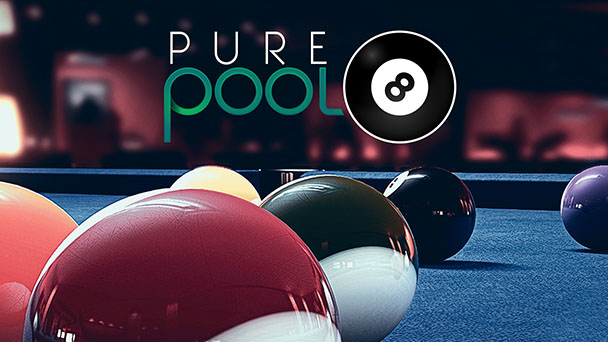 VooFoo Studios' popular billiards simulation makes a smashing showing on Switch. Beyond optimal resolutions in both docked and handheld mode, the title offers a fluid 60fps framerate and all the extras that provided longevity to the original release.
Pure Pool
Platform:
Switch
Developer:
VooFoo Studios, Ripstone Games
Publisher:
Ripstone Publishing
Release date:
November 17th, 2020
Price:
$14.99 each via digital download
Availability:
Nintendo eShop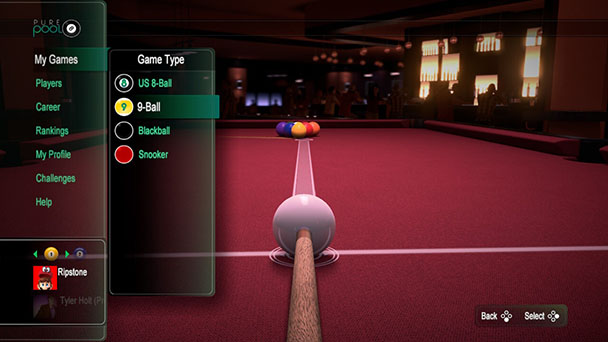 Originally released in 2014, Birmingham-based VooFoo Studios has dedicated themselves to tabletop recreation. Sure, they are the indie developer behind Mantis Burn Racing and shoot 'em up, Big Sky Infinity. But their passion is clearly the cue sports, as evidenced by a collection of work that includes Hustle Kings, the upcoming This is Pool/This is Snooker, as well as Pure Pool.
The latter was an especially solid title on console. Ball physics, one of the fundamentals for any billiards simulation were spot on. With the ability to fine tune aiming and a translucent marker showing the trajectory of the object ball, Pure Pool offered a dazzling recreation of reality. Potting balls felt especially satisfying; with a smoothness that felt like an impeccably maintained woolen surface.
The Gentleman's Game Gorgeously Rendered
Gratifying, the PlayStation 4, Xbox One, and PC title has been ported to Switch with pedantic precision by Ripstone Games. You still pull back on the analog stick to draw back the cue stick, pushing forward at a deliberate speed to simulate power. It's a method that might cause a lot of whiffed shots in the hands of less experienced developers. But with an hour or practice, blunders are atypical. Naturally, you can apply a bit of spin to tweak the cue ball's rebound angle. Put in enough practice, and Pure Pool will provide you with a professional arsenal, with stop, stun, and swerve shots as possible.
Pleasingly, there's also a healthy amount of substance found in the package. Newcomers may want to make their way through the game's tutorial. This brief series of lessons demonstrates basics such as placing the cue ball after a scratch and making minor adjustments to your shots. There's a career mode where you'll move through games of 8-ball, 9-ball, Snooker, Accumulator, and Killer across a series of amateur, pro, and master level tournaments.  Those who appreciate lengthy campaigns will find a prosperity of competitive matches, as well as optional challenges that task you with potting consecutive balls or beating opponent quickly. Possibly, you could be playing pool into the new year.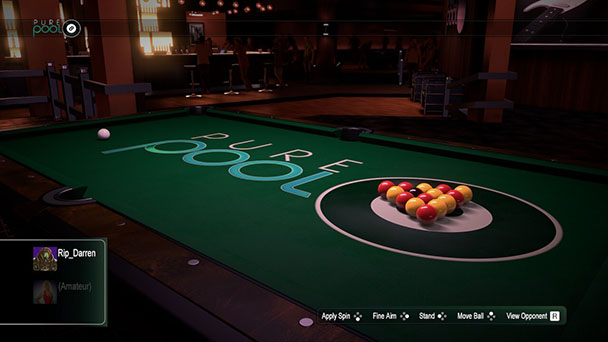 A Comprehensive Package
If you're not seeking a mode that you can pour weeks into, Pure Pool also accommodates. There's a multitude of opponents to play against, built from the game's DNA profiles. The title tracks your play style and ball potting competence to build an AI clone. Remarkably, you can take on member of the VooFoo team as well as opponents with names like "420Vision". Play a living, breathing competitor once and you'll secure their DNA, making them available for offline play. Beside local play, there's also about 90 accolades that are earned by successfully completing in-game tasks.
The one requisite for enjoyment with Pure Pool is a dedication to billiards, because there's a lot of it found in the title. The game's laser-precise focus means you'll be getting the best simulation of the recreation on Switch, as well as a plethora of play modes. Enjoyably, it's all packaged remarkable well, with visuals that push with Switch toward photorealism and a groove-filled soundtrack that dexterously complements the competitions.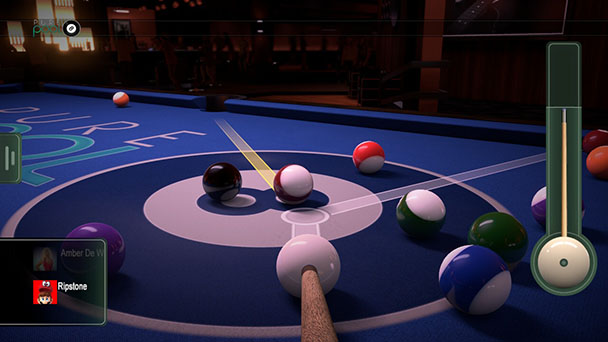 Pure Pool was played on Switch with review code provided by the publisher.
Review Overview
Summary : Pure Pool is both an exceedingly polished and substantial simulation of billiards. Anyone with even a passing interest in the recreation can spend a myriad of hours in VooFoo Studios' lifelike venues.